Spotlight on Ayurveda Resort Sonnhof
---
Ayurveda Resort Sonnhof offers comprehensive Ayurvedic retreats amidst the strikingly beautiful Tyrol Mountain range. Rather than wasting valuable holiday time on a cramped long-haul flight, you can quickly make the trip from London to Austria to begin the healing process. With a wide range of programmes - from a 3 night Ayurveda Taster to a 10 night Rasayana Intense Regeneration Programme and a 21 night Panchakarma Retreat, visitors with all backgrounds and experience levels with Ayurveda can enjoy a catered and suitable stay. So whether you are new to the ancient Indian healing system or an experienced Ayurveda enthusiast, Ayurveda Resort Sonnhof will provide the perfect stay, impressing you with relaxing spa treatments, invigorating activities, delectable cuisine and more.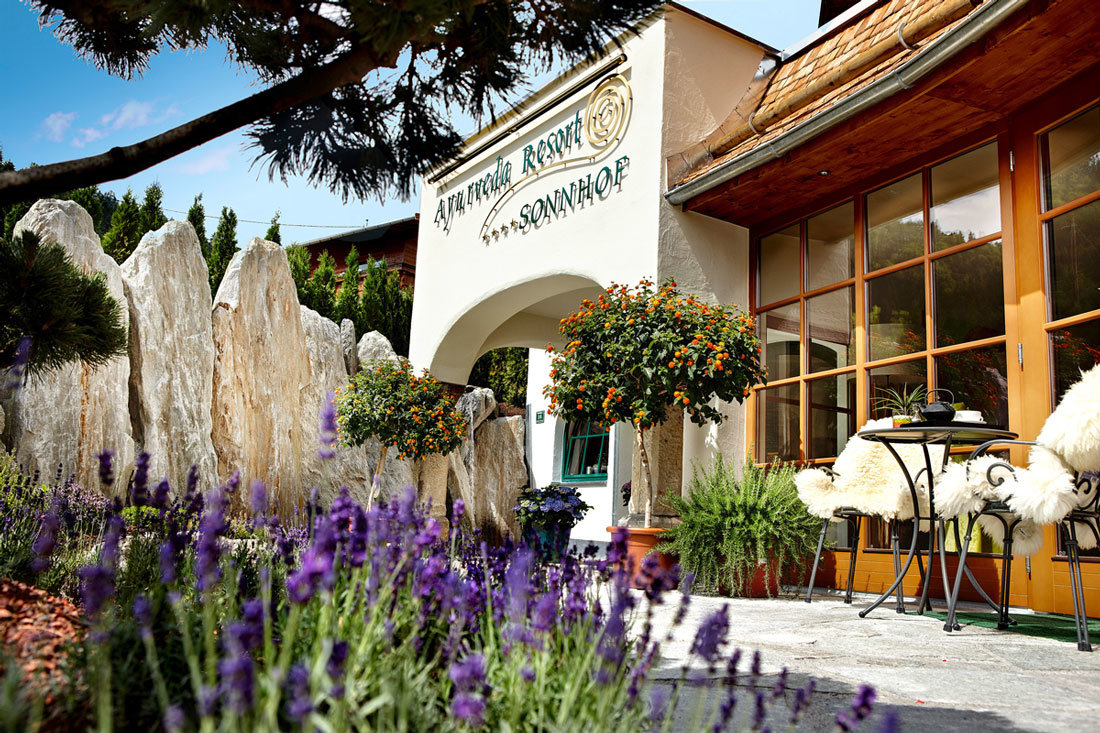 Personalised European Ayurveda
Ayurveda Resort Sonnhof adheres to European Ayurveda ®, which embraces Ayurveda as a way of life. The healing method seeks to balance the body's elements to prevent illness. European Ayurveda ® incorporates 3 Pillars of Health to serve as the foundation for the healing method: Diagnosis & Treatment, Ayurvedic Nutrition and Yoga & Spirituality. During most 7 night programmes or longer, you will have a pulse diagnosis to confirm your constitutional type (or body type.) Whether you are dominantly recognised as a Vata, Pitta or Kapha type during your general diagnosis and nutritional consultation, you can rest assured that the entire programme will be set to heal you as an individual. However, even if you enrol in a shorter Ayurveda Taster programme, treatments will be catered to address your specific needs and imbalances. Thus, each experience at the healing Austrian Ayurvedic resort will be truly unique, and the careful personalisation of the retreat will lead to more effective results during the Ayurveda programme.

Throughout your stay at Ayurveda Resort Sonnhof, your body will be properly fuelled with healthy and delicious vegetarian fare. Not only are the plates nutritious, they are colourful and enticing. Incredibly committed to providing guests with satisfying and fulfilling meals, the food provided is created with fresh produce sourced from local markets and farms. The vegetarian cuisine is created based upon the Ayurvedic principles of healing, yet is has also been adapted to appease Western tastes. Guest meals are meant to coordinate with the individual's constitution, and guests will receive detailed instructions form Ayurvedic Specialist, Gaurav Sharma.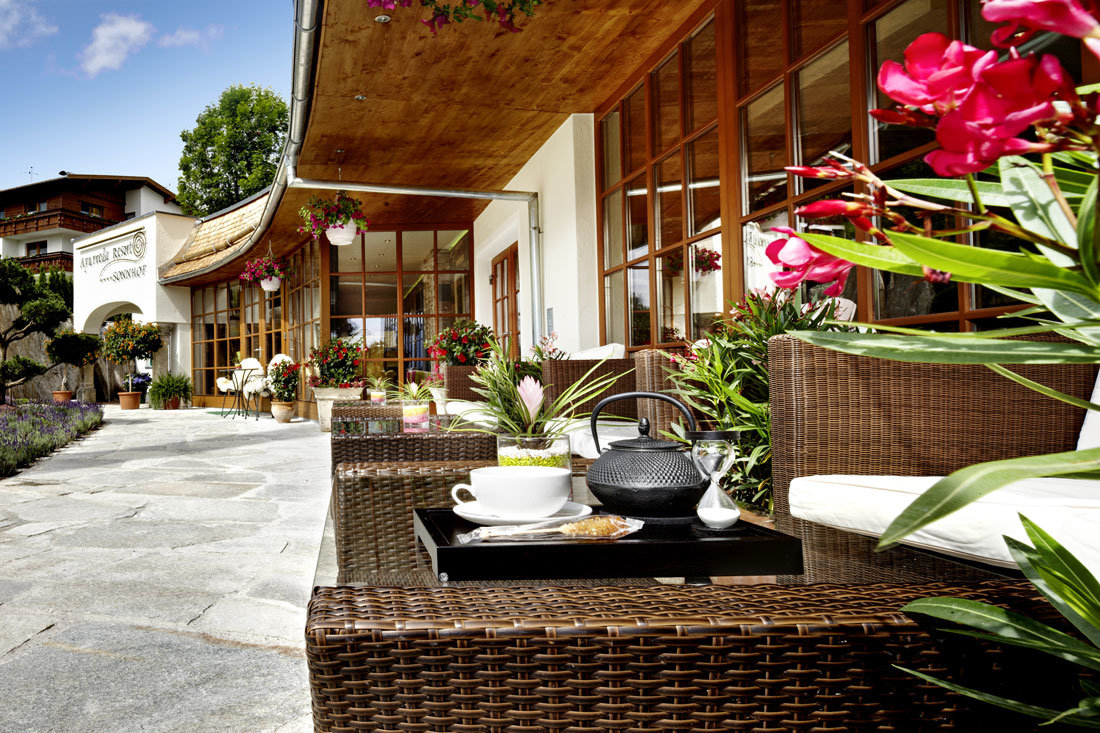 Nourishing Cuisine
Sonnhof signatures cuisine includes an Ayurvedic breakfast buffet to start off the day off, a lunchtime Pitta buffet, Vata afternoon tea ceremony with fresh fruit and an evening menu. However, guests on the Panchakarma treatment programme will have a 3-course lunch and a light snack for dinner during the evening, while those on the Rasayana programme will consume a selection of prescribed food to restore the body. For an additional medicinal benefit of cuisine, you may be advised to take herbal remedies and ghee to more greatly benefit your well-being. When you dine at Ayurveda Resort Sonnhof, you will be sure to nourish both your body and your soul.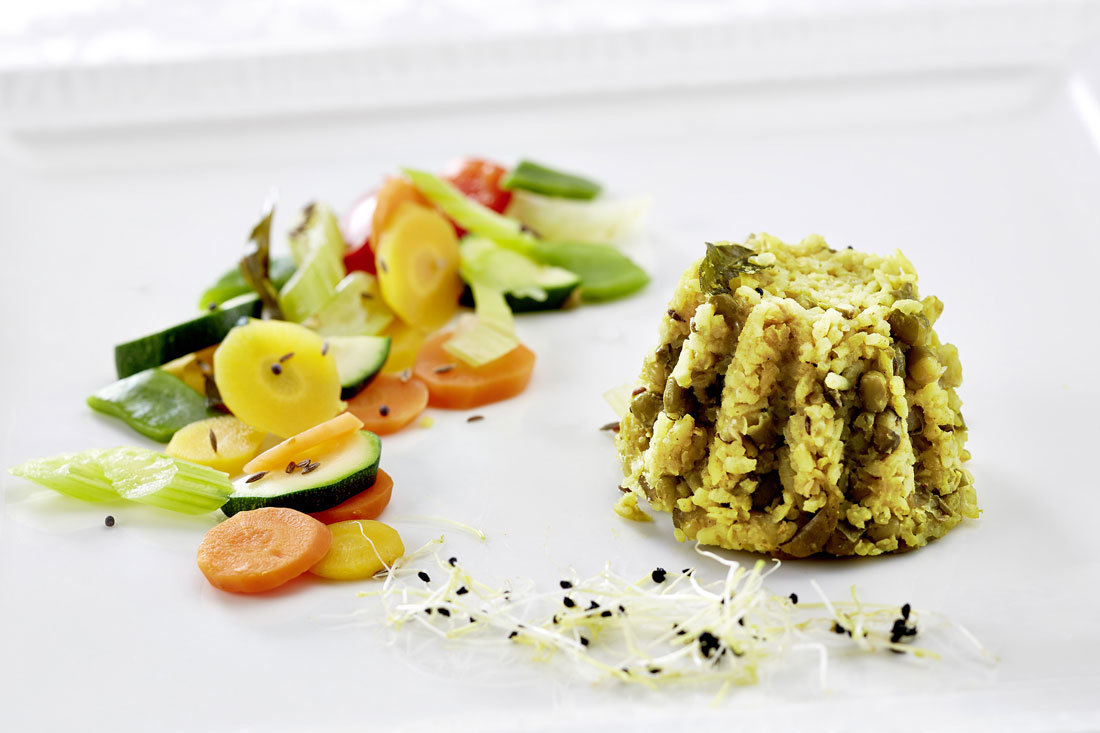 Sumptuous Spa Facilities & Treatments
The Sonnhof spa is referred to as the AyurvedaCentre and is the ideal place to re-balance your energy. The aesthetic resembles a mixture of both Indian roots and the Austrian surroundings and offers a serene space to sooth the senses. Along with three saunas that were created to embrace the best qualities of each Ayurvedic constitutional type, you can rest in either the sun or moon sauna. Infrared cabins are also available to help you to detox and relieve pain, as well as purify the skin and improve circulation. Other facilities include an energy fountain, panoramic indoor pool and Shakti fitness room. The Swasthya peace room, Yoga & OM meditation room and Ayurveda lounge provide peaceful spaces for quiet reflection both before and after treatments.
The AyurvedaCentre also contains 2 medical rooms and 14 treatments rooms. The lavish treatments here will help to melt the tension from your body and allow you to truly relax. The spa treatments menu is divided into three categories: Ayurvedic massages, classic treatments and signature treatments. Any Abhyanga oil massage is truly indulgent, but the specialised Mukha Abhyanga will target insomnia and anxiety. Classic treatments such as Acupressure Meridian Massage, Chinese reflexology, full body lymphatic drainage and more will help your body to function more easily and regularly. Although you will feel pampered, the Sonnhof spa truly does take a medical approach that will leave you feeling positively brand new.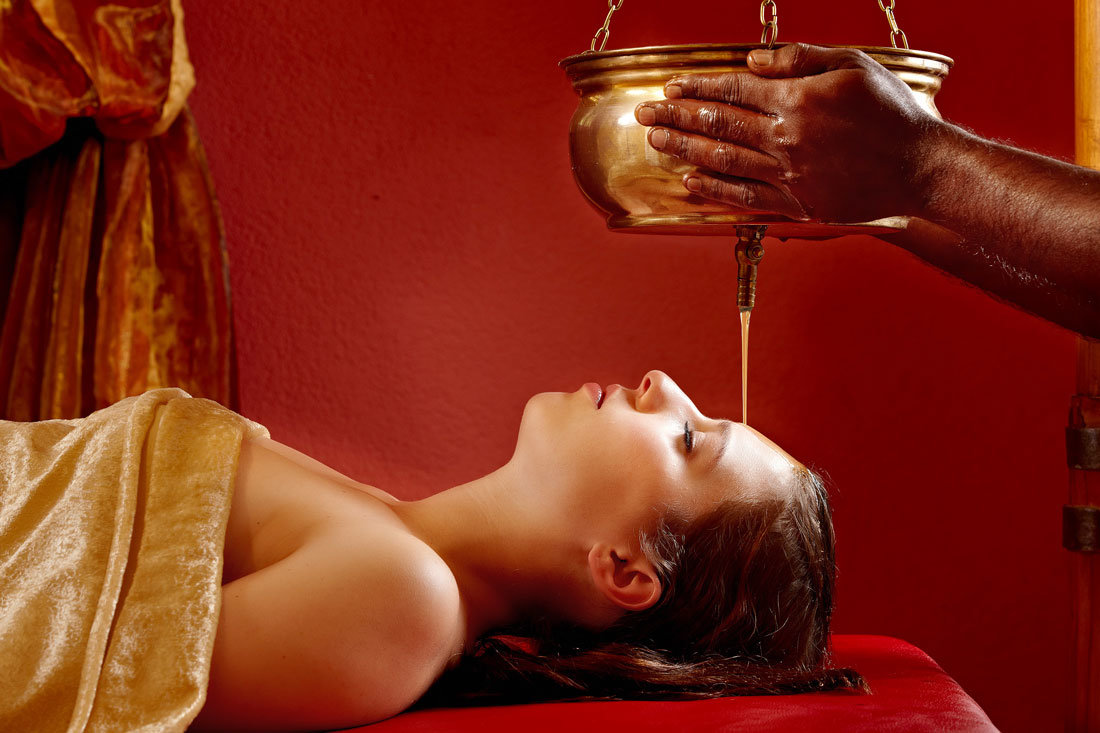 Invigorating Activities
Ayurveda Resort Sonnhof not only seeks correct imbalances of the mind and body during spa treatments, the included activities also serve to lift the spirit and rejuvenate the mind. There are exercise, yoga and meditation classes on site. Deep relaxation sessions with healing sounds will centre you, helping you to find and live fully within the present moment. Those who prefer to work one-on-one with a specialist can opt in for a personal Qigong or yoga class, and anyone who would like to expand their knowledge about Ayurveda can attend educational talks and presentations. An array of outdoor activities in the fresh Alpine air will also help you to revitalise as you hike, ski or bike. For an extra dose of nature, you can simply spend time in the Shiva Shakti energy garden, which was designed in accordance with different elements with a rose garden, Shakti fireplace, natural garden pond and yoga areas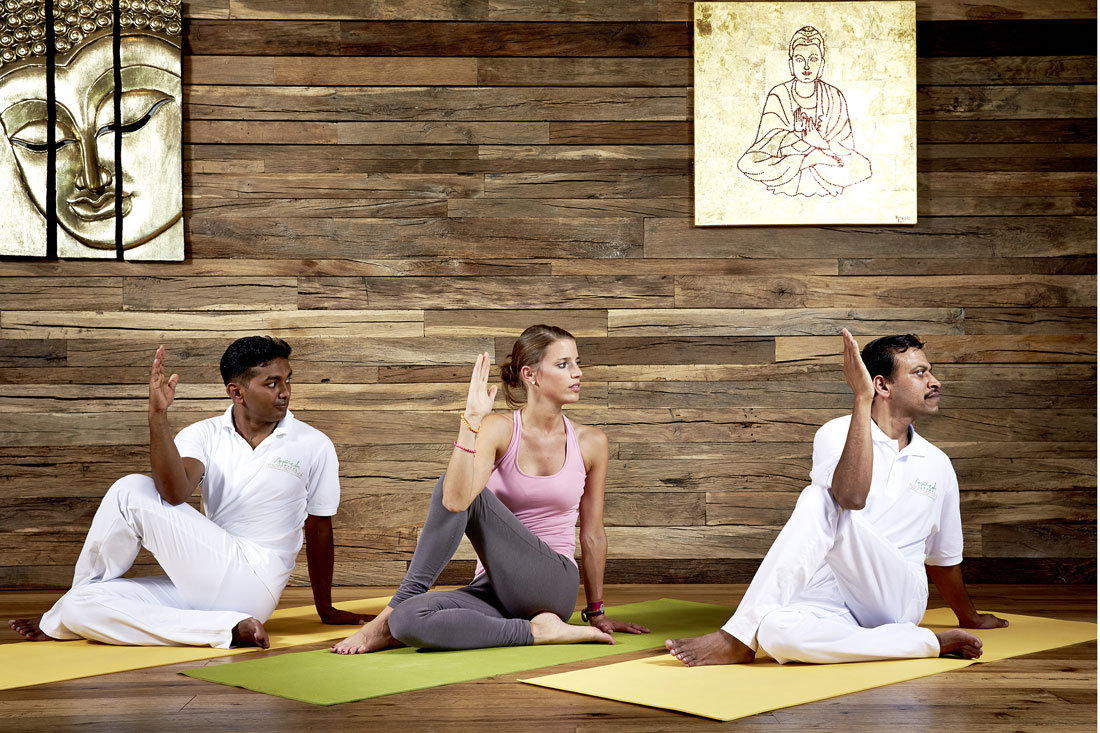 Featured in the Condé Nast Traveller 2016 Spa Guide and awarded with the "Bang for Your Buck" title in the Tatler 2015 Spa Guide, Ayurveda Resort Sonnhof has clearly impressed guests near and far. The family-run property offers a personalised authentic Ayurveda experience and continues to help guests find comfort and health in the restorative Austrian countryside. To learn more about Ayurveda Resort Sonnhof and its special retreats, please contact our Wellness Experts on 020 7843 3597 or send an enquiry.
---