Five Minutes With The Farm at San Benito
---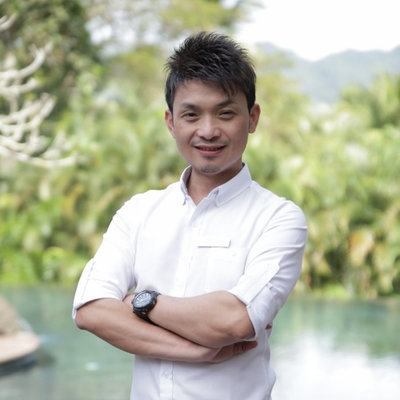 The Farm is a multiple award-winning healing sanctuary that is home to one of the most successful detox programmes in Asia. Their focus is on a medically guided detox to cleanse the body, with a psycho-emotional detox to clear out emotional clutter that's bogging you down. We recently caught up with their spa manager, Lem Senillo to discuss everything wellness.
1. What is the basic philosophy of The Farm at San Benito's life-changing programmes?
The Farm's healing journeys are focused around five pillars: Diagnose, Cleanse, Nourish, Repair and Sustain. The aim is for guests' bodies to return to their ideal, balanced state and achieve holistic optimum wellness using five key healing components: Holistic integrative medical services; Nurturing spa and hydrotherapy water wellness; Plant-based, whole food, vegan cuisine; Mindful movement and functional fitness and Healing environment and heartfelt service.
2. Why is undertaking a life-changing programme at The Farm so beneficial?
Guests visit for a large number of reasons – from well-being and rejuvenation to deeper health issues. The Farm offers natural and holistic medically-supervised health programmes addressing some of the most alarming and prevalent lifestyle illnesses in today's society such as diabetes, obesity, hypertension, chronic pain, hormonal imbalance as well as anxiety, stress and depression. Healing is one's own commitment to their health goals, and our team of experts is trained specifically on a science-based, evidence-guided, and results-driven approach to attaining optimal health.
3. When is the best time to undertake a wellness programme at The Farm at San Benito?
The best time is highly individual depending on one's personal goals. Are you coming into detox? Jumpstart a healthy lifestyle? Generally speaking, the Green Season would be a good time, between the months of July to September. The tropical country of the Philippines experience consistent rain showers throughout the season which Filipinos embrace as a sign of bounty. This is also symbolic of an individual's transition from one state to another.
4. What length of stay would you recommend to get the best results?
We highly recommend a minimum of a 4-night stay at The Farm for guests to feel the positive changes in their bodies. Based on studies, it takes 21 days to form a completely new habit. With our in-house doctors, nutritionists, therapists, living food experts and fitness coaches, guests are sure to feel at home and genuinely cared for. Some on deeper journeys tend to stay up to 30 nights.
5. Do you provide support after your guests stay?
The guests have the option to follow a sustainable meal plan when they leave The Farm. Our Integrative Doctors conduct a sustainable lifestyle discussion where guests' questions and anticipated obstacles/possible struggles are offered possible solutions. Some guests initiate a correspondence with our doctors as they encounter questions in their quest for optimal health. The Farm team also encourages guests to come back between 6 months to within a year for a follow-up.
If this blog has got you interested in visiting
The Farm
then get in touch with one of our wellness advisors today by calling 020 7843 3597
---