How to Lose Weight on Holiday
---
Weight-loss and holidays might seem like completely opposing ideas, for many of us weight-loss is a gruelling and arduous process that is far from enjoyable while holidays are supposed to be a time for fun and relaxation. Yet believe it or not it is entirely possible to combine weight-loss with your holiday and still have a great time. By opting for a weight-loss retreat at a luxury spa and wellness resort, not only will you be helped to shift the pounds, you'll also have a good time while doing so. Wondering where best to go? Here are our top picks for weight-loss holidays abroad that are sure to provide great results, as well as fantastic holiday memories.
Ultimate Reshape Programme at EPIC SANA Algarve, Portugal
Located on the stunning Algarve coast of Portugal, EPIC SANA Algarve allows you to combine all the benefits of a beach break with a weight-loss retreat. At EPIC SANA weight-loss and fitness are the speciality, and you'll find several different retreats on offer so you can pick the one that's perfect for you. For those completely new to weight-loss we would recommend opting for the Sayanna Ultimate Reshape Programme which combines intensive workout sessions, a personalised nutrition plan, wellness workshops and more to ensure you lose weight and keep it off too. When not following your programme, you'll find the beautiful sandy beach just a stone's throw away, perfect for recovering after a workout.
Enjoy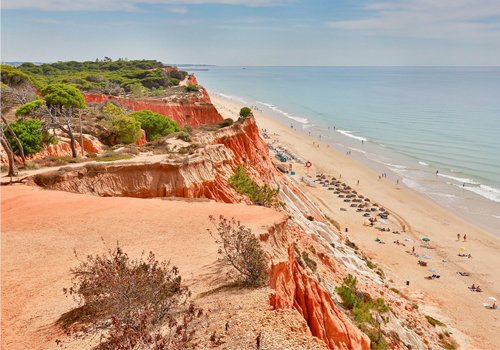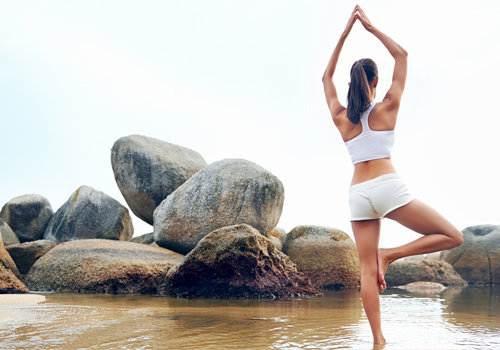 Ideal Weight programme Kamalaya, Thailand
A serene wellness resort located on the beautiful island of Koh Samui in Thailand, Kamalaya's holistic approach ensures weight-loss can actually be an enjoyable process. Balance is important at Kamalaya, and you'll find that their weight-loss programmes such as the Ideal Weight programme not only involve exercise, but also a range of other spa treatments such as massages that will make the experience all the more pleasant. Diet plays a big part here, however at Kamalaya the focus is not on what you can't have, but rather what you can have and you'll be amazed at the range of healthy cuisine on offer on their menu. Surrounded by lush tropical gardens and a stunning beach, there really are few better places to enjoy a weight-loss holiday than here.
* Receive a £150 spa voucher to enjoy if you book any 7 night programme.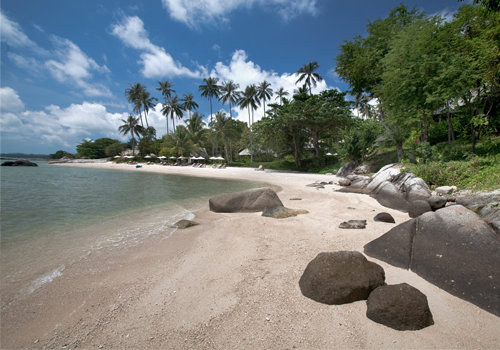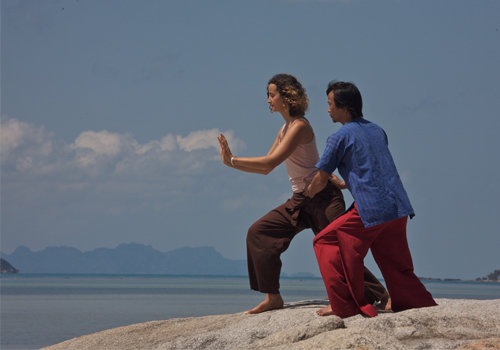 Weight-Loss Programme at SHA Wellness Clinic, Spain
The sleek medical spa SHA Wellness Clinic may not be located right along the coastline, yet it can easily be forgiven for that considering it boasts spectacular views across the Mediterranean Sea. However guests don't just come to SHA for the views, they come for the results. Using the very best in modern Western medicine, as well as more traditional methods from the East, SHA Wellness Clinic takes a comprehensive approach to wellness. When it comes to the SHA Weight-Loss Programme things are no different. You will follow their renowned macrobiotic diet which has all manner of health benefits as well as strategically planned workout sessions and spa and medical treatments. Soaking up the Spanish sun while losing weight and getting healthier seems like a pretty good holiday to us.

* Earn €200 of wellness credit when you stay on a 7 night programme, excluding SHA Essence, from 1 October to 30 November, 2016.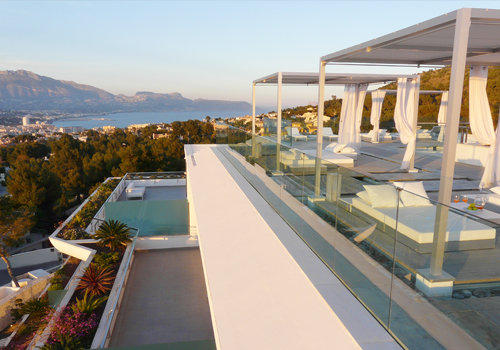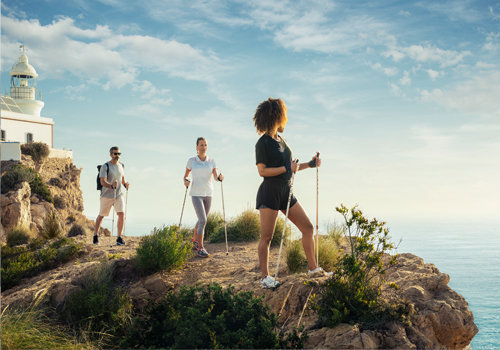 Weight-Management Programme at Absolute Sanctuary, Thailand
Another Thai resort, Absolute Sanctuary is known for their yoga, Pilates and detox offering, so it is only to be expected that they excel when it comes to weight-loss. On their Weight-Management Programme guests will get to experience a range of different fitness activities and workouts keeping things from getting boring, while also enjoying a delicious detox menu and a range of spa treatments that adds a nice pampering touch to proceedings. Relaxing massages to soothe any aches from your personal training sessions are sure to be greatly welcomed and guarantee that your weight-loss retreat certainly feels more like a holiday than a punishment.
* Enjoy a 40% discount on accommodation for stays between 1 - 29 October + For every 7 day/7 night package, and every 7 day/8 night package receive two extra free nights with breakfast included.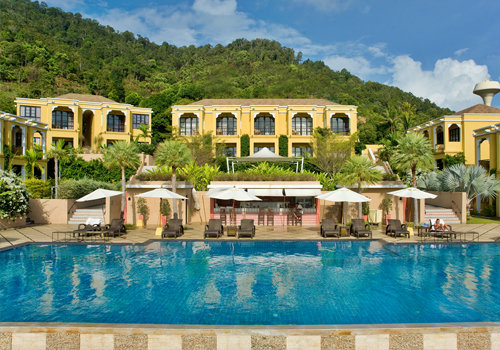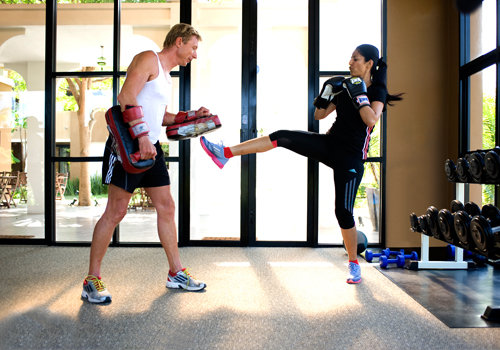 Rocco Forte Slim Programme at Verdura Resort, Italy
A luxurious spa and wellness resort located along the coast of Italy, Verdura Resort offers a fantastic weight-loss programme as well as the perfect setting for a dream holiday. The Rocco Forte Slim Programme promises to put you through your paces, combining workouts with diet to ensure you see fast weight-loss results and offering consultations and healthy cooking lessons to help you keep the weight off too. With your retreat taking place in an opulent hotel with fantastic facilities and within easy reach of the beach, this is sure to feel more like a holiday, with your weight-loss coming as just an added bonus to your fun time spent away.
* 10% discount for bookings made 100 days in advance of departure.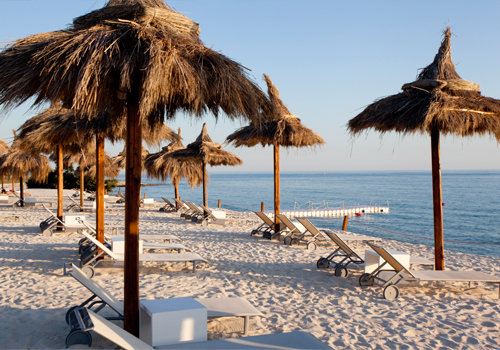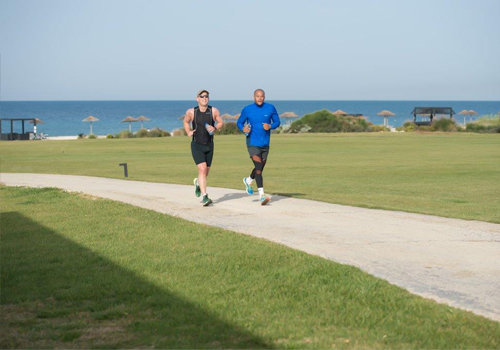 By choosing a weight-loss retreat such as the ones above, not only will you be well on your way towards reaching your goal weight, you are also sure to have created some fantastic holiday memories along the way. If you are interested in losing weight on holiday on a retreat, just get in contact with the experts here at Healing Holidays who will be able to help you find one that is exactly right for you. Simply call 020 7843 3597 or click here to enquire.
---