---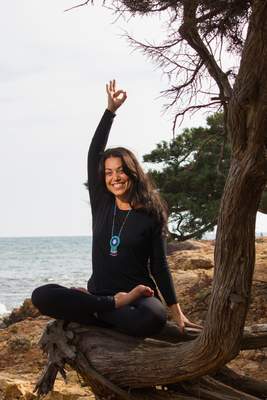 There are many yoga positions you can do to help you get a better night's sleep. I recommend the following:
Palm Tree Pose
Forward Fold Pose
Chair Pose
Downward Facing Dog Pose
Cat and Cow Pose
Sphinx Pose
Child Pose
Seated Forward Bend
Legs-up-the-wall Pose
Happy Baby Pose
Bridge Pose
Supine Spinal Twist
Reclined Butterfly Pose
Wind Release Pose
Corpse Pose.
All of these postures can aid sleep by making your body feel relaxed, calm and secure, reducing any anxiety and depression as well as relaxing your nervous system.
Why are you still awake? Some factors that affect our sleep include insomnia (which occurs when you fall asleep but wake up without being able to nod off again) depression, anxiety, and stressful life events (such as divorce or a job loss) which can certainly kick your stress hormones into high gear and rob you of sleep. Hypnotic, sleep-inducing medications can be harmful and addictive, but yoga poses are safe enough for just about anyone to do.
Other top tips for a good night's sleep:
Pillow mist lavender from NEOM (buy the whole sleep package)
Bach flowers
Ask for help
Check your hormones
Have a good cry once in a while
No red wine or meat
Have an early dinner
This a guest blog article by Healing Expert Ayda Ellis a yoga teacher.
If you would like to book a yoga programme enquire online here, speak to one of our wellness consultants on 020 7843 3597 or email us at info@healingholidays.co.uk.
---