Top 5 Yoga Retreats In Europe
---
Yoga holidays are becoming more popular as it is a great way to improve your fitness, as well as achieve many other health benefits or even, the beginning of a major turning point in your life. While it is often assumed that to find the best yoga retreats you must journey all the way to Asia, there are actually plenty of fantastic options in Europe that are just as good. Whether you are restricted for time, or just don't fancy travelling so far from home for your retreat, these top 5 Yoga retreats in Europe are sure to be exactly what you seek.
1. Shanti-Som Wellbeing Retreat, Spain
Shanti-Som Wellbeing Retreat, Spain is the perfect option for those who want a holiday that incorporates a yoga programme. The programmes offer a range of practices including Hatha, Ashtanga, Iyengar, Restorative, Jivamukti and Pranayama that focus on spiritual engagement and inspiration. We recommend opting for the Shanti-Som Yoga Retreat Programme which includes 5 days of delicious, fresh, cleansing cuisine menus for breakfast/lunch/dinner. Improve your yoga ability and cleanse your system at the same time, what more could you ask for?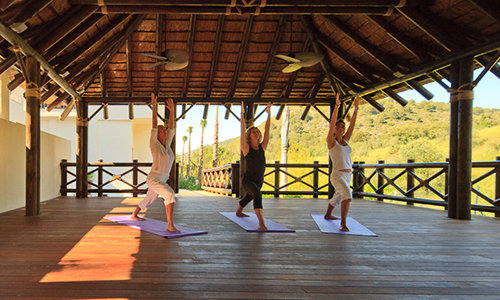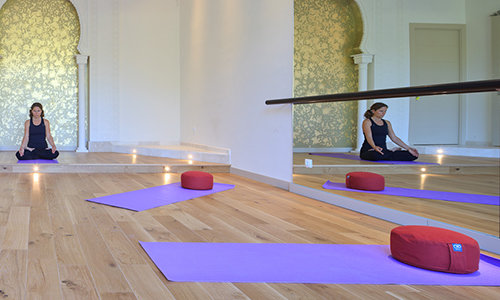 2. YogaRosa Retreats Ibiza, Spain
A place entirely dedicated to the practice of yoga, YogaRosa Retreats Ibiza, Spain is the perfect place for those who want to completely immerse themselves in the practice of yoga while on holiday. The focus here is on using yoga as a calming and healing practice, it's all about finding inner peace while also improving your practice, there's even the chance to learn about meditation too. Offering 8 and 10-day retreats, YogaRosa is ideal for those who need to escape their usual routine for a while and simply enjoy the restorative benefits of yoga guided by a real expert.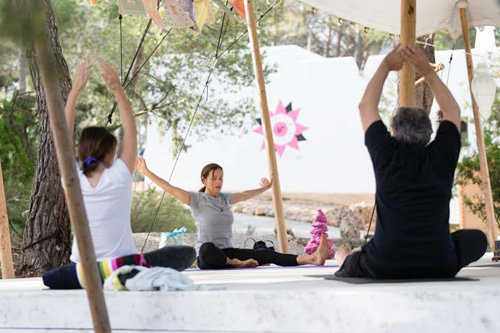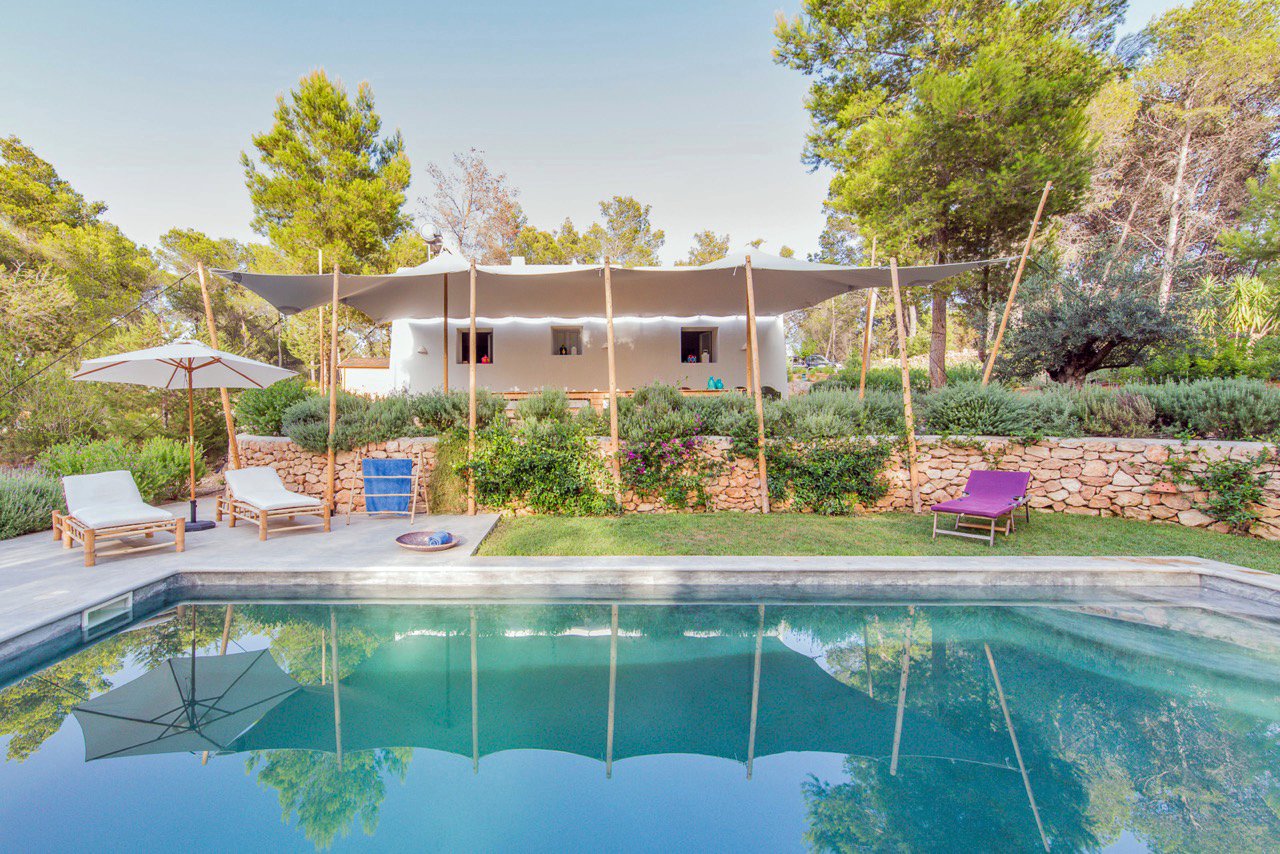 3. Ayurveda Parkschloesschen, Germany
The Parkschloesschen approach to wellness is based on the ancient principles of the holistic art of Ayurvedic healing from the food, to the forms of therapy, treatments, exercises, yoga and meditation. For those looking to feel energised and rejuvenated the 7-day yoga and Ayurveda programme is the best option, leaving you emotionally, physically and spiritually lighter. The yoga exercise is combined with a nutritional diet, which is believed to be the best way to achieve an overall sense of health and wellbeing.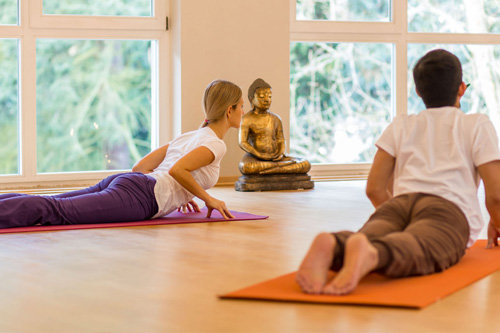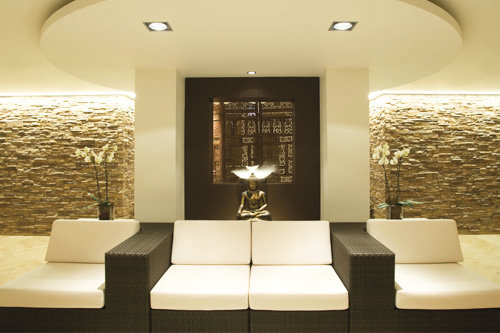 4. EPIC SANA Algarve, Portugal
Located along the coastline of stunning Portugal, EPIC SANA Algarve is one of our favourites for a yoga holiday with a view. They offer a dedicated yoga programme with their Sayanna Yoga Retreat which not only includes 6 yoga sessions but also grants access to the daily EPIC Vital group activities with additional yoga sessions. When not enjoying a session of yoga (or one of the massages also included as part of your retreat) head down to the beach and make the most of your beautiful surroundings.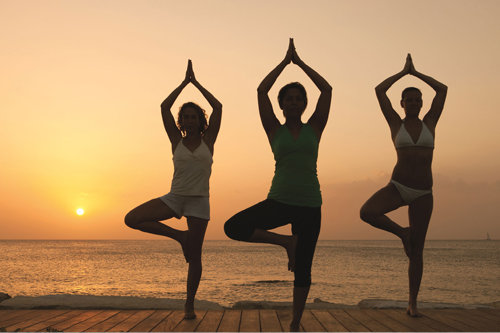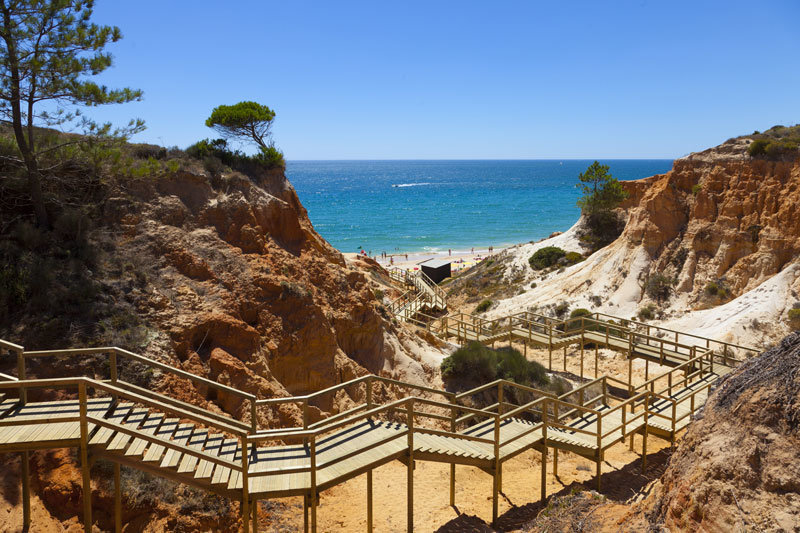 5. Ayurveda Resort Sonnhof, Austria
Ayurveda and yoga go hand in hand, and Austrian resort Ayurveda Resort Sonnhof not only specialises in offering Ayurveda retreats, it also offers great yoga sessions. While there is no specific yoga programme in place here, guests will find that yoga often features on their programmes, acting as a great accompaniment to the Ayurvedic treatments. Programmes such as the Royal Ayurveda retreat include a weekly programme of yoga and meditation that will help further enhance the results you see from your Ayurveda treatments as well as improve your practice.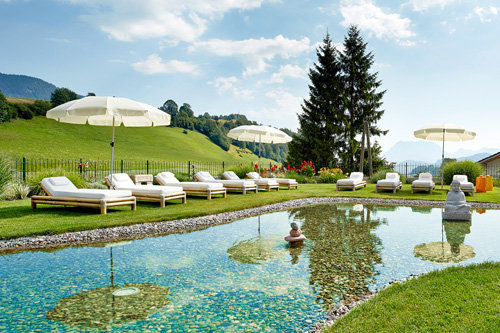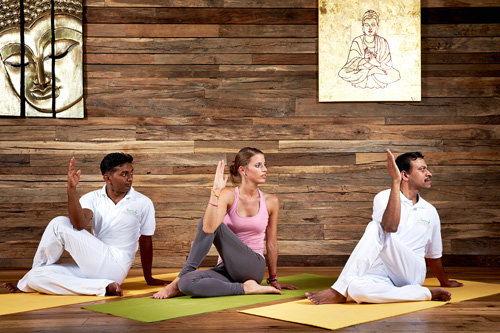 If you are interested in going on a Yoga holiday in Europe, get in contact with one of our wellness experts by clicking here or calling 020 7843 3597.
---