The hottest Pilates Retreats for 2021
---
Pilates has fast become one of the most popular forms of exercise, and for this reasons more and more retreats across the world are beginning to offer their own Pilates programmes. As well as providing people with a gentle, but challenging way to exercise, pilates has been reported to help participants develop a stronger core, improve their flexibility, and perhaps most importantly, reduce stress. It is also believed that it can help reduce the risk of injury.
Used to strengthen the body and promote overall fitness and wellbeing, whether you're new to Pilates or an experienced practiser, going on a Pilates retreat can have numerous health benefits and improve your practice so you can continue to reap even more once back home. There's no doubting that pilates can be highly beneficial in numerous ways, which is why a specialist pilates retreat makes for a rejuvenating and beneficial getaway. To help you find your perfect pilates retreat, we've selected a few of the top spa and wellness destinations across the world for pilates.
Here are 5 pilates retreats that will benefit you:
Absolute Sanctuary, Thailand
Absolute Sanctuary has to be one of our favourites for Pilates, with the spa most famous for its exceptional Pilates and yoga sessions (instructors themselves come from around the globe to train here!). You'll find not one but several programmes on offer at this Thai spa that incorporate Pilates, with our favourite being the Pilates Reformer Bootcamp which is the programme that focuses specifically on Pilates. Over the course of this 7 night retreat you will benefit from both group and individual reformer classes, as well as receive initial and final consultations about your progress, and a few other treatments such as some pampering massages that make this whole retreat Pilates heaven.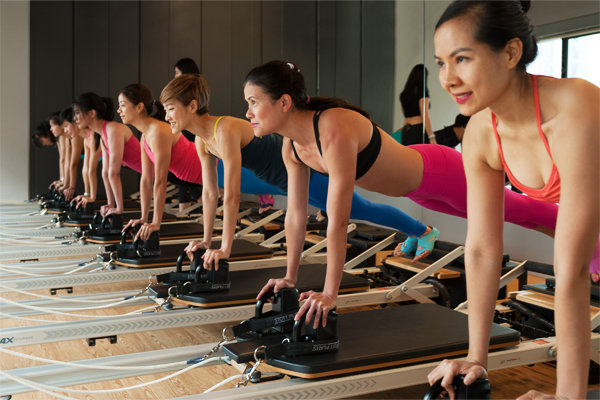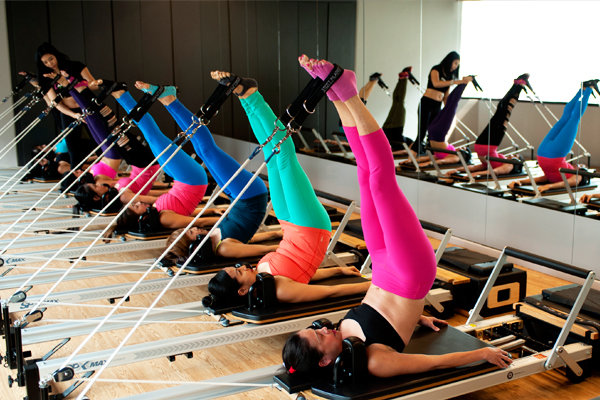 Palacio Estoril Golf & Spa Hotel, Portugal
Our favourite Pilates retreat in Europe, Palacio Estoril Golf & Spa Hotel has created programmes that are specifically dedicated to fitness & physical rehabilitation with Pilates as one of the core activities. At Palacio Estoril rather the focus is on an integrated health monitoring system. The 4-night Fitness Retreat focuses on gaining strength and improving fitness through functional training. It is perfect for someone who is new to pilates as the programme incorporates a pilates session and offers access to group Pilates classes combined with all-round fitness classes. For a more restorative and fixing your issues kind of programme, the 7 nights Physical Rehabilitation programme would be more suited. A reformer pilates one to one class will allow you to improve your fitness levels keeping in mind any injuries or limitations. It also gives you the taste of mat pilates to know which type of pilates is better suited for your body type.
Kamalaya, Thailand
At Kamalaya there isn't a programme solely dedicated to Pilates, however you will find that the activity is incorporated into several of their other programmes. We're a fan of the Comprehensive Optimal Fitness programme that incorporate Pilates Mat classes as part of a wider and more varied programme aimed at improving your overall fitness levels. Alongside the Pilates sessions you will have the chance to undergo personal trainer sessions, yoga, aqua fitness and more. You will also benefit from access to the scheduled daily fitness classes which generally includes Pilates at least once a week if you want to attend further sessions during your retreat.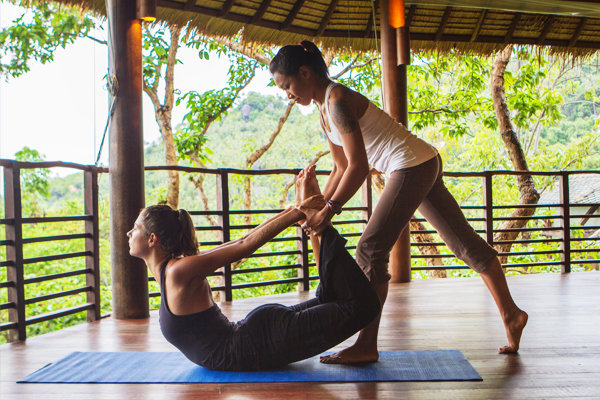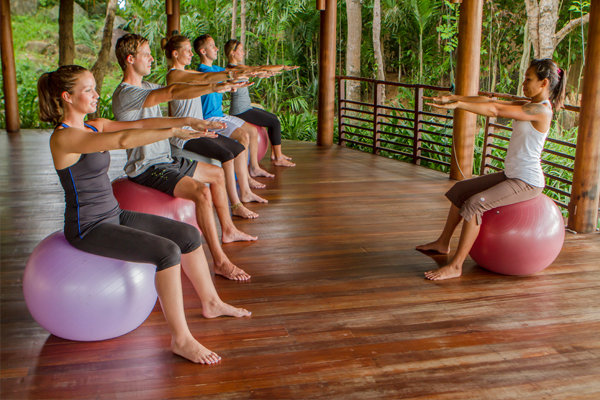 COMO Shambhala Estate, Bali
Similar to Kamalaya, COMO Shambhala Estate is another retreat that, while not offering a dedicated Pilates programme, offers excellent sessions that are included on their more general fitness programmes. We recommend opting for the Integrated Wellness programme which is tailored to your individual abilities and goals, so should you express an interest in Pilates more sessions can be incorporated on the programme. Again, like Kamalaya you will enjoy access to the daily scheduled activities which can include additional Pilates sessions for you to participate in.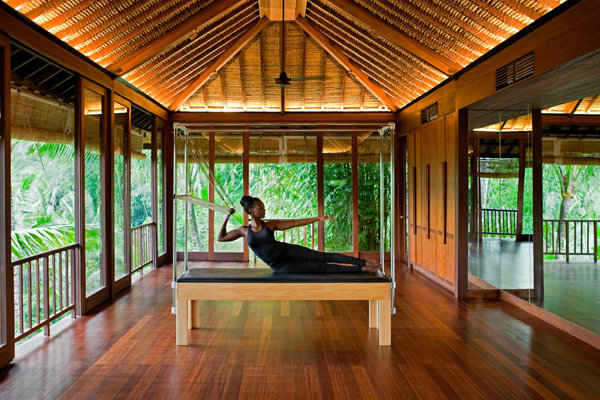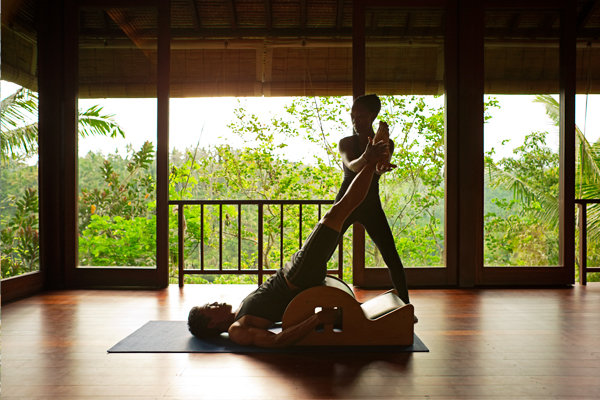 Chiva-Som Thailand
Chiva-Som is another retreat that has fantastic Pilates sessions which are incorporated into other fitness programmes rather than on a dedicated retreat. We love the Optimal Performance Retreat which gives you the chance to benefit from personal training in Pilates, as well as a selection of other activities designed to improve your fitness and performance including physiotherapy and a deep tissue massage. You'll also enjoy access to the daily activities which often includes up to 5 Pilates sessions a week, ensuring you can include many more sessions if the programme doesn't have enough classes for your liking!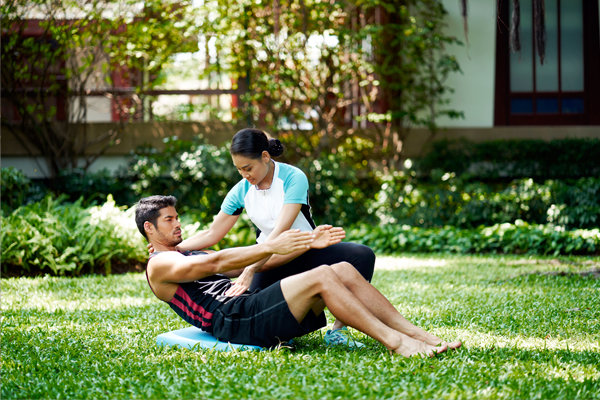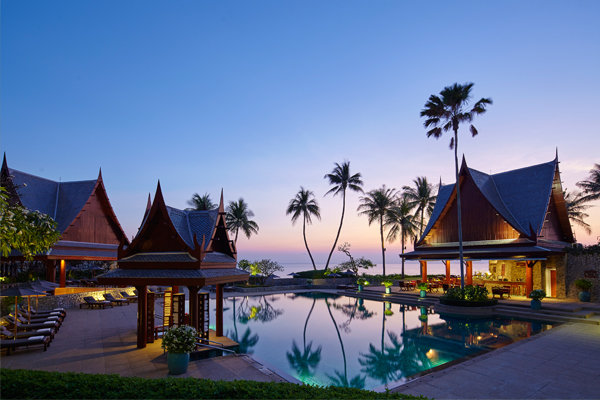 If you are ready to start your wellness journey
call our wellness
advisors at 020 7843 3592 or
enquire here
.
---