Karina Stewart at Kamalaya talks about Stress & Burnout
---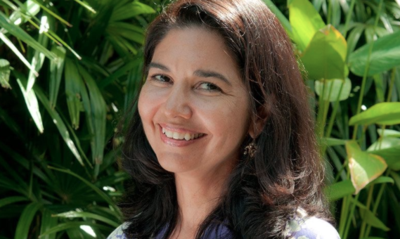 Has there been a rise in demand for stress management programs?
Absolutely, we have seen a marked increase in the last years in the number of guests booking into Kamalaya to do one of our Stress & Burnout programs, from 2012 to 2019 it has almost doubled.
Stress affects everyone; whether it's a busy professional, a young parent managing a family, a couple going through relationship issues or an older person adapting to retirement. That has always been the case but the important differentiation is identifying 'normal' stress that forms part of everyday life, from 'abnormal' stress which can be highly debilitating and lead to conditions such as anxiety, panic, insomnia or depression.
Why are stress and burnout an increasing problem today?
In today's technology and the internet-driven world, everything moves much faster. The pace at which we live our lives is quicker, economic pressures are greater and with 24/7 mobile and internet connection there is often little or no boundary between work and home life.
As a result, people have less 'downtime' for themselves and this constant overstimulation can lead to increasing levels of stress. These are not reset by the natural rhythm of evenings, weekends and holidays without work-related interruptions. This isn't a localized phenomenon either, people come from all over the world to take part in our stress programs including Europe, US, Middle East, Asia and Australia.
What symptoms of stress do guests have?
Insomnia and poor quality of sleep are one of the main symptoms of stress and adrenal burnout. Also weight gain, especially around the abdominal region, is often a sign. Blood pressure can be high, pushed by the stress levels.
Appetite dysregulations can be another symptom, craving the wrong kinds of food. People can also get skin rashes or digestive problems, which are very common. Inflammation can also go high which can come out as joint and muscle pain, allergies, skin disorder or body aches.
What sort of therapies do you offer? What sort of support is given in a stress management retreat?
Kamalaya offers four different programs addressing stress on various levels. It starts from the Relax & Renew programme which is a fairly gentle introduction to a wellness holiday. It is designed for people in need of the time and place to step back from busy lives to recover balance, de-stress and replenish depleted energy levels.
Then we have the Balance & Revitalise which is a more intensive program recommended for people who are really beginning to feel the effects of adrenal burnout. This comprehensive program includes personal consultations in Naturopathic Lifestyle, Nutrition and Stress Management as well as nutritional and herbal supplements and remedies to support recovery as well as recommendations for the longer-term.
Very often we create our own stress – we may have unrealistic expectations of ourselves or of others. We over-promise or try to do too many things for too many people, or perhaps we are dissatisfied with the cards life has dealt us.
Personal mentoring forms a key part of the stress programs and our experts work with guests to help identify the root causes of stress. Then they provide them with the tools and tips to help manage and dissolve the feelings associated with stress in certain situations. By becoming aware of particular patterns and behaviours where we may not be helping ourselves, we may be able to recognise these feelings as they occur and work to change our responses to them.
In addition, guests learn breathing and stress-releasing techniques. These help to reset the nervous system and assist the body to shift away from the stress response, the fight-or-flight state, and support the return to a balanced state, the 'healing' response.
It's also amazing how quickly guests realise how much better they can feel simply by putting healthy, nutritious food into their bodies. Kamalaya's award-winning inspired healthy cuisine is based on an ancient Ayurvedic principle which states that "When diet is wrong medicine is of no use, and when the diet is right medicine is of no need." We firmly believe that food is not just about maintaining health, but a change in diet can bring about a change in health.
How is meditation effective to combat stress?
Yes - in addition to the many physiological benefits related to the stress response, the most recent research studies show that meditation activates the parts of the brain that are responsible for happiness, empathy and compassion. Science is now proving what meditators have always known; that meditation makes our experience of life and relationships much more joyful and loving and is a great tool for stress management.
Meditation is a practice to 'see' the mind as it is. A sustained meditation practice could take us to greater clarity in our mind. This will help in responding to life situations from a balanced place. It will improve our focus and concentration.
Start meditating - it could also help in opening up kindness and compassion towards oneself and the other. You can also use guided meditations to help you get started on achieving a work-life balance.
If this blog has got you interested in starting your wellness journey
call our wellness
advisors at

020 7843 3597

or enquire
here.
---