Reset Your Health At Italy's Palazzo Fiuggi, One Of Europe's Premier Medical Spas
Palazzo Fiuggi, founded by Lorenzo Giannuzzi, is a revolutionary medical spa situated within a private 8-hectare park overlooking the medieval spa town of Fiuggi in Italy. Giannuzzi and his assembled team of renowned scientists and doctors have developed an innovative approach to health and longevity that combines the most profound holistic traditions with advanced Western medicine. Their goal is to rejuvenate the mind, body and soul by going beyond the treatment of symptoms.
Nutrition plays a crucial role in Palazzo Fiuggi's approach to overall health and well-being. Three-Michelin-star chef Heinz Beck collaborates with Palazzo Fiuggi's medical experts to create personalised meal plans that harness the power of essential nutrients, resulting in delicious meals that achieve safe weight loss through targeted fat reduction, all without leaving guests feeling hungry. The food is sustainable, organic and all locally sourced, with much coming from the vegetable garden inside the Palazzo's grounds.
Fiuggi is also celebrated for its thermal waters which are naturally purifying, and they are a fundamental part of the programmes - you can also bathe in their rich mineral properties in the property's pools. read more...
When not undergoing treatments, guests can also take advantage of the property's amenities, which include an ultra-modern gym, tennis courts and a cinema. The local area also offers stunning natural beauty which can be explored on hiking and cycling tours.
Healing Holidays offer a wide array of retreat options to choose from at Palazzo Fiuggi, including detox, fitness, weight loss and anti-ageing. With its holistic approach to health and wellbeing and advice from world-class medical experts and professionals, there really is no better place in Europe to go to reset your health and wellbeing.
Recommended Programmes
Palazzo Fiuggi offers bespoke retreat programmes that take a 360-degree approach to health and well-being. Their team of experts conduct diagnostic assessments and consultations to create a personalised portfolio of medical services, wellness treatments and holistic therapies.
Some of the most popular and recommended programmes include the following:
If you are looking for a serious medical spa and a place to improve your overall health and well-being, head to Italy for the luxurious and peaceful Palazzo Fiuggi. We hope you have enjoyed this guide and that it has inspired you to contact Healing Holidays to book the programme you've been looking for!
Nearest Airport:

Rome-Fiumicino Int. Airport

Transfer Time:

Approx. 55 minutes





---
Sharing from
£
1020.00
£
1020.00
pp
Singles from
£
1370.00
£
1370.00
pp
Including transfers, accommodation, breakfast and a 2 night programme
Recommended for
Medical Spa | Detox | Weight-Loss I Anti-Ageing I Fitness
---
Room Types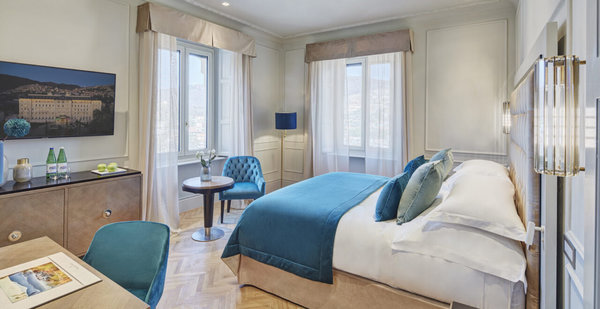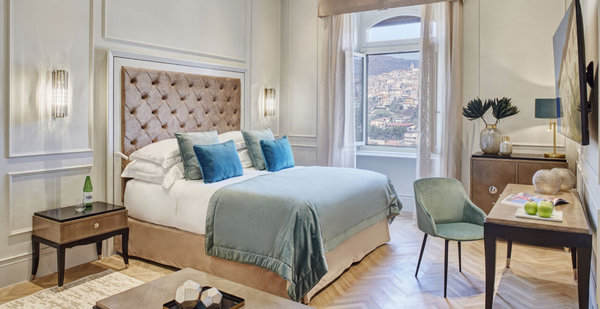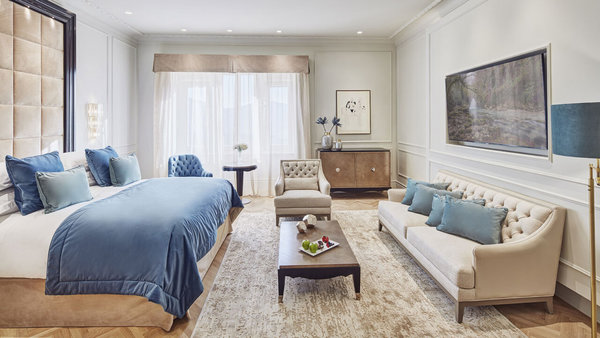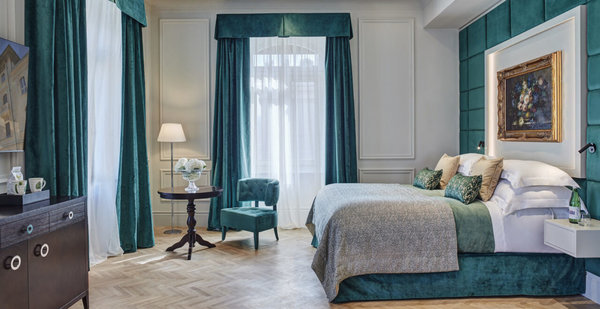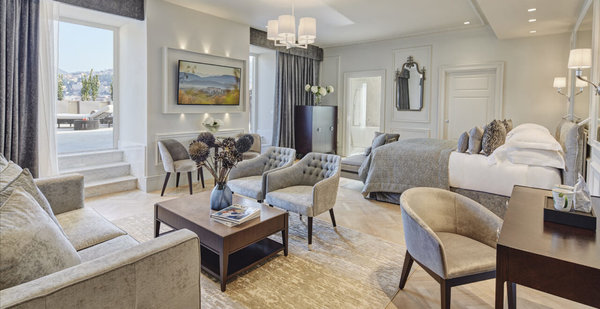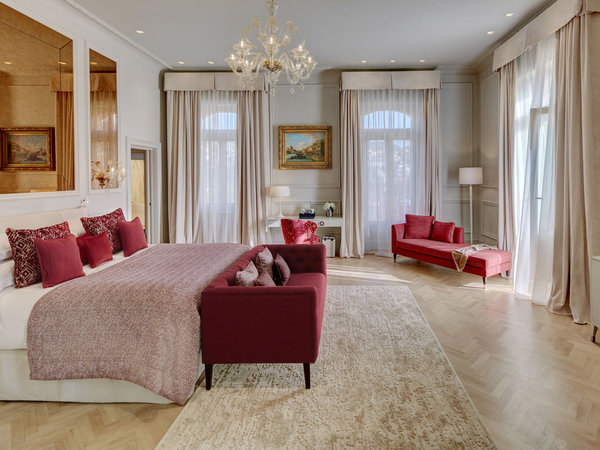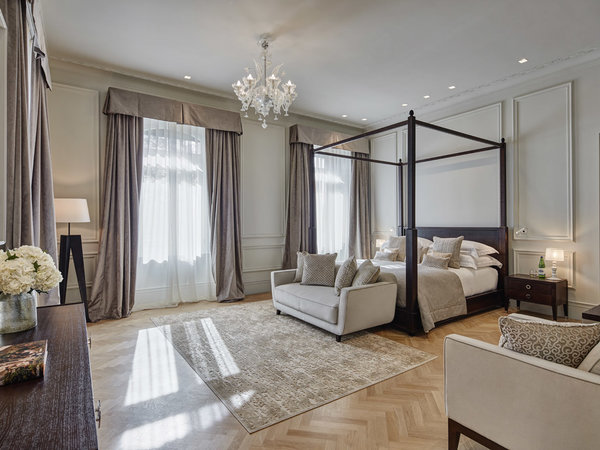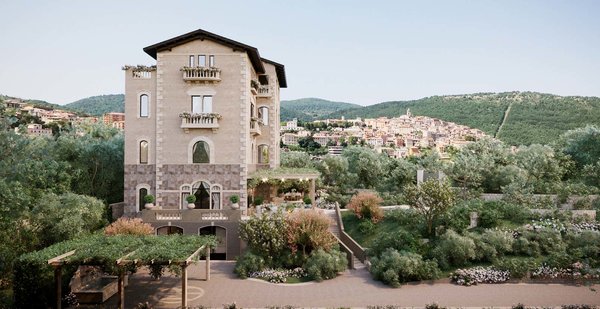 Spa
Spread across 6000 sqm, the medical spa is finished with precious elemental materials such as stone and marble. At the heart of the wellness centre are the thalassotherapy baths with sea minerals and a spa suite that includes whirlpool, sauna and Turkish baths.
| | | | |
| --- | --- | --- | --- |
| Cryotherapy | Ultrasound evalutations | Facials | Abhyanga |
| Lymphatic drainage massage | Colon hydrotherapy | Detox hammam session | Thalassotherapy treatments |
| Ozone therapy | Sports vitality massage treatment | Psammotherapy | Quartz sound healing treatment |
| Life and mental coaching session | Deep sleep quality test | Heavy metal blood measurement test | Celise slimming treatment |
Cuisine
Genetics specialist Prof. David Della Morte Canosci and three-star Michelin chef Heinz Beck have designed and perfected the Palazzo Fiuggi Food Line.

No ordinary eating plan, Food Line offers guests a supportive regimen that combines a balanced calorie intake with a targeted movement programme to sculpt and refine while boosting the immune system.

Food Line represents a new and completely unique diet concept. It doesn't recommend a punitive regimen; rather, it harnesses the power of essential nutrients and micro-nutrients to create delicious meals that achieve safe weight loss through targeted fat reduction, without the usual feelings of hunger.

Chef Beck's finely honed haute-cuisine skills, together with his confident use of beneficial aromatic herbs assure a mouth-watering menu.
Activities
Guided visits of Ciociaria villages and the most famous Abbeys of the Region (Subiaco, Trisulti, Casamari)
Private guided tours of Rome
Rafting
Hiking
Cycling tours of the surrounding area
18-hole golf course
Private guided tours of the ancient medieval villages of; Fumone, Anagni, Collepardo, Veroli, Alatri, Ferentino, Subiaco, Acuto, Piglio
Privately organised day trips to Pontine Islands
Beaches under an hour away
Facilities
Ultra-modern gym with technology from Icaros, the virtual reality fitness company
Beauty clinic
Yoga and Pilates studios with private classes for all abilities
Heinz Beck Cookery School
Cinema
Park featuring four pools, a lake, gardens and woodland
One Paddle and one tennis court
Bike riding
Hydro therapies within the Thalasso pool, Hydro Circuit and Hammam
Three swimming pools that use the natural Fiuggi water
Location
Palazzo Fiuggi is located on an ancient hilltop in a private 8.5 hectare park overlooking the medieval spa town of Fiuggi.
Directions to Palazzo Fiuggi
Travelling by plane
Rome-Fiumicino International Airport - approx. 55 mins
Reviews
Healing Holidays Exclusive Offers
Although Healing Holidays offer a best price guarantee we often receive special offers with very limited booking windows from our partners. As these are sometimes not reflected on our website it is always worth checking with us to ensure that the cost you are being quoted is the very best available.


Free Night Offer
Book a 7 night programme and only pay for 6 nights
Valid for stays until 31 Dec 2023. T&C's apply.
Loyalty Offer
Enjoy a guaranteed upgrade to a suite if you've previously booked Palazzo Fiuggi with Healing Holidays
T&C's apply.
Please note: Programme prices listed are inclusive of any applicable special offers
---