Dr Issac Mathai - Soukya
Wellness Expert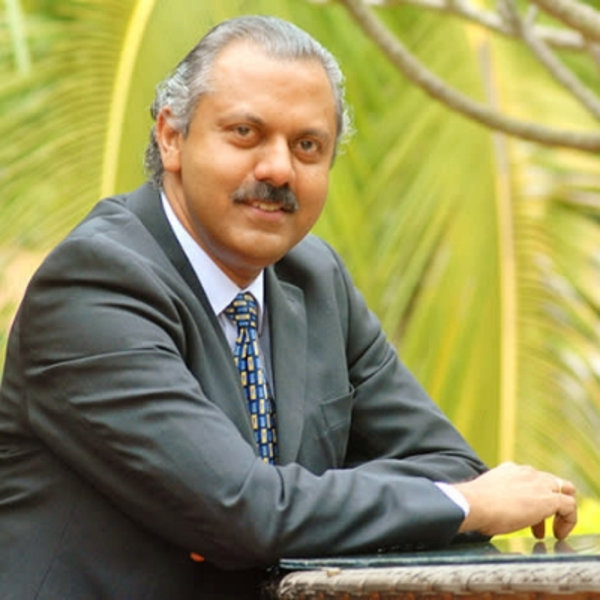 Treating patients from over 90 countries, Dr Mathai is a leader in the field of holistic medicine. A testament to this is Soukya, which has been rated as the best holistic health centre in India.
Dr Mathai is from a family that has a tradition of homoeopathic medical practice for over 50 years. Having worked with his mother Dr Annamma Mathai as a child, Dr Mathai imbibed the knowledge, compassion, experience and above all, the need to serve mankind. He is an internationally renowned holistic health consultant and a medically qualified homoeopathic physician, He graduated from the A.N.S.S. Medical College - Kerala, India and took his M.D. (Homeopathy) from the Hahnemann Post-Graduate Institute of Homeopathy, London, following this he took his M.R.C.H. (London). He also studied Chinese Pulse Diagnosis and Acupuncture at the W.H.O. Institute of Traditional Chinese Medicine in Nanjing, China, and received training from the Mind-Body Medicine programme at Harvard Medical School in the US.
Staying healthy during a Pandemic | Healthy living with Ayurveda | Tatler Interview
During and after his education as a Homeopathic doctor he met with several renowned doctors. He worked at the 101 clinic in London for 10 years which is Europe's First and largest Holistic Healthcare clinic. During his time in London, he realised when he taught Yoga and Transcendental Meditation that integrating different systems of medicine gave far better results and no side effects rather than following one system of medicine, thereby envisioning a Holistic Centre in India integrating different systems of medicine. As India is the land of ancient medicine especially with the 5,000-year-old Ayurveda which originated in India, he decided to start the centre in India which would provide holistic medicine for people around the world thus showcasing India as a Holistic destination to the World.
He is also a visiting consultant at various Holistic centres in London and the US.
If you are ready to start your wellness journey at Soukya
call our wellness advisors at 020 7843 3597 or
enquire here
.
Latest by Dr Issac Mathai - Soukya