You may be aware of Soukya because of its royal connections (Camilla & Charles love it here) and its high profile VIP clients. We know it as a very serious health sanctuary offering the best in Ayurveda healing - a cure-it-all bolthole founded by the esteemed Dr Isaac Mathai. It is beautifully set amongst 30 acres of orchards and herb gardens on the fringes of Bangalore. It has 21 deluxe rooms and four suites, all with private gardens and open-air showers. The rooms are bright and spacious with the simple clean lines typical of Keralan-style.

Guests come here to address serious health issues - depression, thyroid problems, migraines, diabetes - you name it, they can fix it. You start with an in-depth consultation with the doctor, and they will then create a programme especially for you. It's a fusion of the best ancient medical traditions with top-notch Ayurveda, and all herbal concoctions and oils come straight from their very own organic garden. Diet is an important part of the stay, with delicious low fat vegetarian food the order of the day, freshly picked from the garden. Breakfast is a feast of Indian fruits, freshly squeezed pomegranate, watermelon and herbal teas, all freshly plucked from the garden. Lunch and dinner start with a hearty homemade soup and salad, which is then followed by a tasty selection of vegetarian curries and a dhal of the day. The staff are happy and friendly and there is a great homely feel. If you are too whacked after your treatment they will sweetly serve you in your room. Alternative therapies include everything from homeopathy and yoga to reflexology and acupuncture, all which take place in the vast thatched shala. There are Ayurveda treatments ranging from shirodhara, (oil on the third eye), to abhyanga, (a blissful oil massage performed by 2 therapists), as well as nasal cleansing, and of course enemas. It's all about purging the system of impurities. The massages range from Swedish to underwater and energy balancing massages. There is bowel-cleansing colonic irrigation, mud wraps and herbal packs. An endless list. There are daily group blessings and the spiritual side is treated with equal care. This is the epicentre of alternative care.
Nearest Airport: Banglore

Transfer Time: Approx. 50 minutes





---
Sharing from
£
2749.00
£
2749.00
pp
Singles from
£
3179.00
£
3179.00
pp
Including transfers, accommodation, full board and a 7 day programme
Recommended for
Ayurveda | Holistic Healing | Detox I Fixing Your Issues
---
Room Types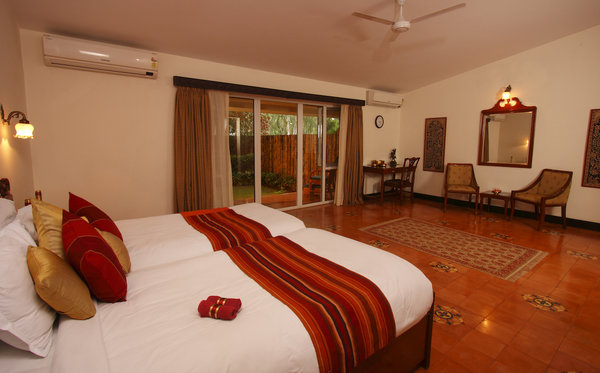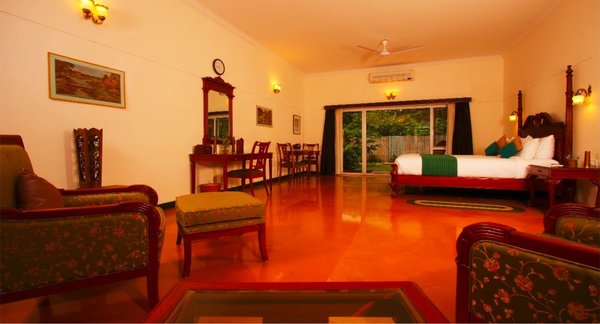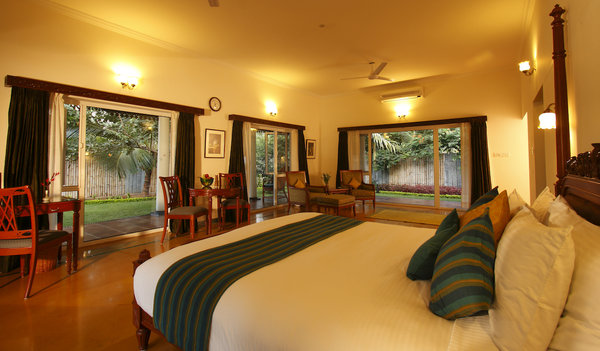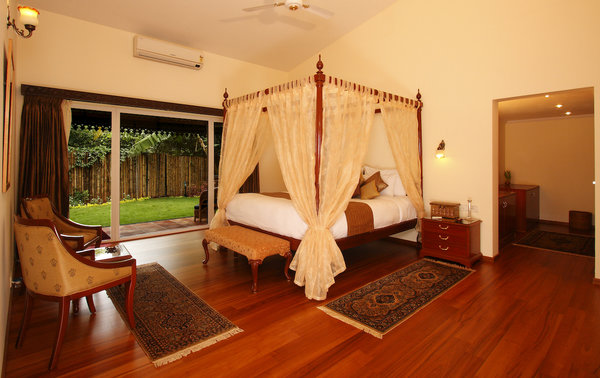 Spa
The name SOUKYA is derived from the Sanskrit word 'Soukhyam' which means well being and a harmonious state of the mind, body and spirit. This is a unique facility which helps to combines modern medical advancements, ancient medical techniques and complementary therapies used worldwide.
| | | | |
| --- | --- | --- | --- |
| Abhyanga | Shirodhara | Mud therapy | Hydrotherapy |
| Acupressure | Acupuncture | Reflexology | Swedish massage |
| Vasti | Pichu | Ayurvedic deep tissue massage | Pizhichil |
Cuisine
Food here is ovo-vegetarian and is based on low salt, low fat and low spice. There are fixed menus and those who are staying on a medical programme will be prescribed a customised diet. Most of the fruit and vegetables served here come from Soukya's own gardens and orchards.
Activities
Yoga
Meditation
Swimming
Cycling
Walking
Jogging
Volleyball
Badminton
Table tennis
Cooking classes
Facilities
Swimming pool
Library
Chapel
Badminton court
Games room
Medicinal garden
Location
Soukya is beautifully set amongst 30 acres of orchards and herb gardens on the fringes of Bangalore.
Directions to Soukya:
Travelling by plane
Bangalore Airport - approx. 50 mins
Videos
---