Carina Preuß - Ayurveda Parkscholsschen
Wellness Expert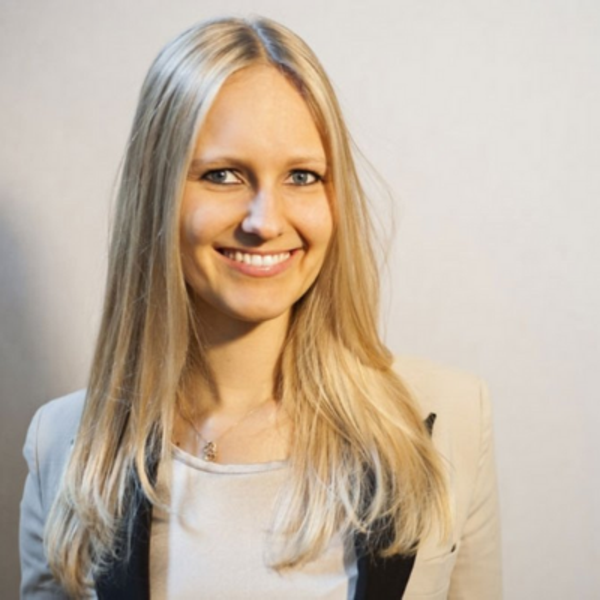 Carina Preuß is the General Manager of Parkschlosschen which was founded by her parents in 1993. She successfully completed her international hotel management studies at the École hotelière, de Lausanne, in 2011. After working in the luxury hotel industry in Switzerland, Mexico and Tenerife, she joined the family business Ayurveda Parkschlösschen.
Throughout the course of her training at the Ayurveda Parkschlösschen Carina passed through various departments. She then went on to complete her training as a yoga teacher in 2012 and has been leading the Parkschlösschen yoga department since 2013. In 2016, Carina also trained to be a Certified Ayurveda Lifestyle Consultant.
Carina Alana lives and loves Ayurveda through and through. She takes great pleasure in packaging this ancient, universal knowledge in a modern way and making it accessible to all those who would like to tap the full potential of their body and mind. The result is more life energy, quality of life and satisfaction.


Linkedin | Interview by Narissa Moeller | My Ayurveda Lifestyle
1. What is the basic philosophy behind Ayurveda Parkschlösschen?
Ayurveda Parkschlösschen was founded by my father and mother in 1993 with the aim to help people live a healthier and happier life. Through our Panchakarma Detox Programmes, we regenerate and nourish our guests on a body and mind level but also teach them how to stay healthy during their daily lives. It is our heartfelt wish to make the world a healthier and happier place one person at a time.
2. Why is the emphasis on Ayurveda so important at Ayurveda Parkschlösschen?
Our property is entirely dedicated to Ayurveda. Even guests who come to try our services for only 2 or 4 days will find their programme to be tailored to their own individual health status by our experienced Ayurvedic practitioners. 80% of our clients come to us for the Panchakarma Detox Programme and leave refreshed, shining, and strong and with a content smile. Authentic Ayurvedic detoxification is our core service and has been our focus for the past 25 years. Our entire team of around 100 staff members is trained to lovingly and professionally support our guests throughout their detox journey.
3. What makes you different from other Ayurvedic clinics?
Ayurveda Parkschlösschen was one of the very first Ayurvedic Health Resorts of modern times, starting to shape the market in the early 90's with just one hand full of Indian and Sri Lankan properties. The service level was extremely high ever since the beginning and is rewarded with 5 stars. Ayurveda Parkschlösschen is, in fact, the only 5-star hotel that is solely focused on Ayurveda in the western world.
Within our therapy department, we adhere to the ancient Ayurvedic traditions without exceptions: we have two separate wings for both genders and almost all of our treatments run synchronously with 4 hands. We use our own signature Vata, Pitta and Kapha oils and guests admire our private relaxation rooms to savour the blissful oil nirvana and a deep nap after their oil treatments in a cosy bed. Our team is truly like a family which guests not only sense through our treatment quality but also value as our staff is genuinely caring, extremely helpful and emanates harmony as well as calmness.
4. Who would benefit most from a stay at Ayurveda Parkschlösschen?
The Ayurvedic Medical system says everybody should regularly go through a deep Panchakarma Detox Programme starting the latest with 42 years when cell regeneration starts to decrease. And, if there is any imbalance like feeling unwell, too heavy, having too little energy or any health complaints already beforehand, then a Panchakarma can help. Due to the unhealthy lifestyle society pursues, a stay at the detox programme at Ayurveda Parkschlösschen is worthwhile from a young age.
5. What is the idea behind Ayurvedic detox programmes?
Ayurvedic Detoxification aims at reducing toxic waste products out of our body. These get accumulated in every person over time through chemicals in food, water, air or eating foods that do not fit one's individual body constitution. In Ayurveda, we call those toxins "Ama" and they are often involved in disease development and mostly cause heaviness, tiredness and the feeling to constantly be out of energy.
With 3 consecutive phases, we reduce and eliminate Ama not only out of the gastrointestinal tract but also out of the deep body cells and herewith set the inner healing powers free.
6. What are the benefits, short-term and long-term, of a stay?
My honest answer is that the longer you detox, the deeper we can reach and the more you gain from your programme. We have a one week package called the Anti-Stress programme which includes a mild detox and the shortest time you can do your Panchakarma Detox Programme in is 9 nights. However, if you come two, three or even more weeks, we can design a much deeper programme which you will gain an even bigger energy boost from, lasting for many more months respectively.
The short term effects of our Ayurvedic Detox Programmes are feeling clean, pure, vital, energized, fresh and relaxed again. The strongest effect is however felt about 1-2 months after the deep cleansing process is over and usually lasts at least one year.
7. What advice would you offer to guests coming to stay with you?
70% of our guests come alone and while it is nice to travel with a partner, the best is to be completely free in choice when it comes to living after how your body and mind feel like. Timeless and without duties, solely taking care of your own desires and yet somehow feeling connected to other guests. This is true luxury, you and only you are the centres of this journey then.
8. Do you have a favourite treatment that Ayurveda Parkschlösschen offers?
All synchronous massages are simply divine. The warm oil, 4 hands, the protective atmosphere, the love and the healing powers of this thousand years old health system.
I personally already loved to get Abhyanga treatments, translating into "loving hands", when I was a child. Still today it gifts me sweet serenity and calmness.
9. What is your most popular programme?
80% of our guests book our Ayurvedic Detox Programmes, namely the Panchakarma Cure or the Anti-Stress Programme. As they are all individually tailored to the guest's health status anyways and the target is set by the guest's needs, we do not offer many different versions of Panchakarma in our brochure.
10. How do you support your guests to find the right treatments?
Every guest gets to see our Ayurvedic practitioners to design their perfectly tailored programme. Other than that they can freely choose to book our cooking workshops, signature facials or any other cosmetic treatment, Yoga personal training, Cranio Sacral therapy or Physiotherapy sessions. Often guests discuss even those extra bookings with our Ayurveda practitioners and we offer maximum help also at the reception team to choose the right extra treatment for them.
11. When is the best time to go there?
My favourite time is summer! Our parkland is lush, everything is green, the weather is nice and warm and one can really indulge in nature. Our high season is, however, the colder half of the year.
12. What is the most important advice you would give to someone who wants to do an Ayurveda retreat?
The most important thing to know is that Ayurvedic Detox Programmes go really deep and are no walk in the park. It is important to watch one's energy and strength before and after the detox regime as one should not enter a Panchakarma when feeling a little weak due to flu or a mild infection.
I'd suggest staying a minimum of 2 weeks for your Panchakarma Detox Programme, even though many of our clients get great results also with our 10-day version. Those 4 extra days, however, give a much deeper effect and 3 weeks or more reset you in a way you probably cannot yet imagine.
13. Do you provide support after your guests stay?
Many guests stay in touch with us through our blog, newsletters or even personally via email in case they have any questions or query. Our shop system also allows them to frequently order their favourite Ayurvedic products for their Ayurvedic lifestyle components at home.
We also designed a great programme called Ayurveda Lifestyle Coaching where guests come for 3 or 6 days simply to study with us and practically learn how to integrate the Ayurvedic lifestyle. This special programme gets very positive feedback.
14. Is there a minimum stay at Ayurveda Parkschlösschen?
We do not have a minimum stay at Ayurveda Parkschlösschen, however, the minimum time one needs to stay in order to start detoxing is 6 nights and the minimum time to stay to do a Panchakarma Detox Programme is 9 nights.
If this interview has got you interested in starting your wellness journey
at Ayurveda Parkschlosschen
call our wellness advisors
at 020 7843 3597 or
enquire here
.