Located in a private 11-acre parkland surrounded by grand old trees, vineyards and a gently flowing brook, the family run five star Ayurveda Parkschlösschen is one of the first "strictly Ayurveda" health resorts in Germany.
The holistic Ayurveda Parkschlösschen concept focuses on millennium-old Ayurvedic tradition and at the same time integrates many small and previously overlooked details into a larger and more effective whole.
Everything at the five star Ayurveda Parkschlösschen is based on the ancient principles of the holistic art of Ayurvedic healing from the food, to the forms of therapy, treatments, exercises, yoga and meditation. All programmes are under the supervision of experienced Ayurvedic practitioners with a profound training in Ayurvedic medicine. All interiors have also been designed according to Vastu and in keeping with building biology standards, minimal electro smog, wifi-free hotel and 24h-internet-room free of charge. The high degree of effectiveness of the Ayurveda concept at the Parkschlösschen lies in the personalised plans of treatment. The exact state of your health will be determined during a consultation with an Ayurvedic practitioner and a treatment strategy will be designed to suit your specific needs.
Whatever your reason for visiting Ayurveda Parkschlösschen, you can be confident in the fact that you will return home feeling more energised, revitalised, and ready to take on the world.
Nearest Airport: Frankfurt Hahn

Transfer Time: Approx. 30 minutes





Sharing from
£
999.00
£
999.00
pp
Singles from
£
1365.00
£
1365.00
pp
Including accommodation, full board and a 3 day programme
Recommended for
Detox | Digital Detox | Ayurveda | Yoga
---
Room Types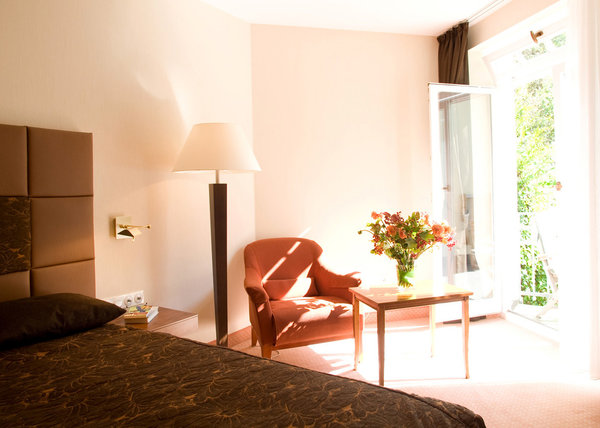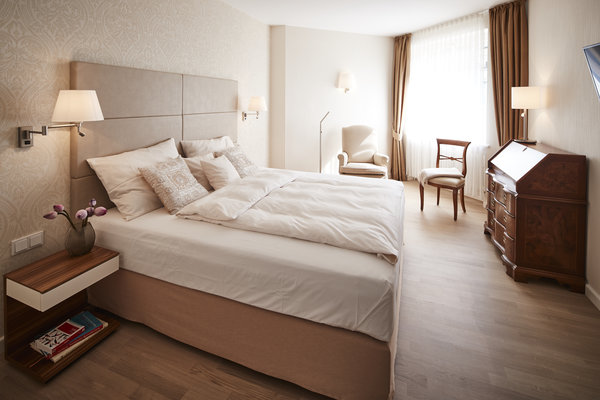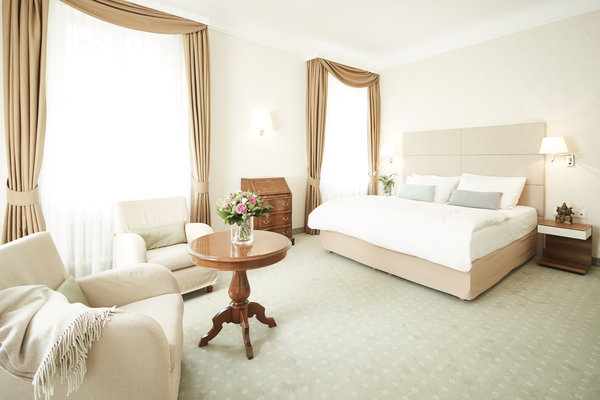 Spa
In an area of more than 2,000 m², the spa additionally offers daily yoga & meditation classes, beauty care with natural products and a gym.
Thermal swimming pool
Finnish sauna steam bath
Bankirai sundeck in their bamboo garden
Beauty treatments
Ayurvedic floral baths
Spacious yoga areas
Professionally equipped workout facilites
Cuisine
Ayurveda Restaurant
Natural foods, aromatic herbs and creative preparation form the basis of the Ayurveda cuisine at Ayurveda Parkschlösschen. Fresh, finely balanced and easily digestible, their healthy gourmet kitchen relieves metabolism and is a great source of life energy. All foods are vegetarian and originate primarily from organic farms.
Due to the Ayurvedic detox regimes, Parkschlösschen does not offer any alcoholic beverages, coffee or black tea.
Activities
Twice daily Yoga and meditation classes (Hatha)
Personal Yoga training
Laughter Yoga
Exercise courses
Ayurveda Lifestyle-Coaching
Daily lectures by Ayurvedic experts and practitioners
Cooking workshops held at the in-house training kitchen
Calendar of Yoga and Meditation retreats with guest teachers
Nearby: hiking trails, bicycle and inline skating paths, tennis and golf
Facilities
13 treatment rooms and 11 private relaxation rooms
Separated male and female treatment areas
Cosmetic studio
2,000 m² spa area with an indoor thermal pool, two saunas, a steam bath, a fitness studio, a large area for yoga and gymnastics
Location
Ayurveda Parkschlösschen is located in the historical art nouveau town of Traben-Trarbach on one of the picturesque bends of the Moselle, surrounded by forests and vineyards.
Ayurveda Parkschlösschen has easy access to all major international airports such as Frankfurt/Hahn (20 minutes), Frankfurt/Main (120 minutes), Düsseldorf (150 minutes) and Cologne/Bonn (120 minutes).
Videos
Insider's Tips
Sign up for one of the Ayurvedic cooking workshops and learn all about the principles of Ayurvedic cooking.
Try laughter yoga, a joyous and effective method of preventative health care.
Go for a hike or a bike ride to make the most of the picturesque surroundings

Awards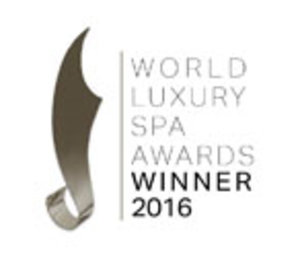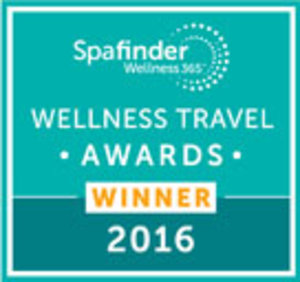 ---