Interview with Amanpuri's Spa & Wellness Director
27/02/2020, Healing Holidays
---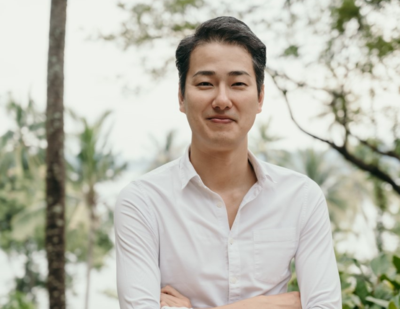 A holistic sanctuary, more than just offering luxury and beautiful location, Amanpuri is renowned for its gentle and natural approach to healing. In this interview, we spoke to Mr Shinichi Kiyose, Amanpuri's Spa and Wellness Director to find out what makes this fantastic retreat so unique.
1) What's the wellness philosophy at Amanpuri?
Amanpuri believes that true well-being can only be achieved and maintained when one pays equal attention to four crucial pillars of wellness: nutrition, movement, mindfulness and touch. The immersion programmes we offer are specifically created for the individual and include all of the above.


2) How and why have you incorporated medical wellness into your Programmes, curating the Intensive Immersions?
Our programmes are driven by greater social demand. We strive to help our guests transform into a better version of themselves – respecting their goals and boundaries and giving them the freedom to enjoy the uncomplicated serenity of Aman; to become the sanctuary where they return time and time again to restore their mind, body and spirit. Our ambition is to become the leader of the wellness industry and create a trend by offering transformational wellness experiences. We'd like to be a wellness lifestyle destination and believe that our retreats are the first step on this way.
By incorporating the medical components we are truly able to offer our guests the very best programme available to address their health needs and allow them to reach their personal health goals.


3) What are the key features of your intensive wellness programmes?
Key features include detailed consultation with our in-house medical doctor, Oligo heavy metal scan, advanced male/female performance blood tests and a daily integrative medical treatment as prescribed by the doctor. To name a few these medical treatments to include ultrasound therapy, colon-hydrotherapy, IV infusions, physiotherapy, acupuncture and more.


4) What medical diagnostics do you think is key for clients to try?
Many people nowadays are increasingly realising that we truly are what we eat. What is food to one man may be poison to another. We have seen time and time again the profound changes that can come about with one's health when they eliminate certain foods from their diet. In this sense, we think a major key diagnostic test is the food intolerance test we offer. It is said that up to 45% of the population is estimated to suffer from some form of food intolerance which can lead to many chronic health conditions.


5) Which are the key medical wellness therapies you would recommend for someone looking to manage their weight?
Of course, as mentioned above, the food intolerance test is highly recommended, in addition to colon-hydrotherapy and our detox IV. Acupuncture has also been proven to be effective in increasing metabolic rates, decreasing and balancing appetite and assisting overall digestive function.
If this blog has got you interested in starting your wellness journey
call our wellness
advisors at

020 7843 3597

or enquire
here.
---