Interview With Thanyapura's Fitness Guru Mark Mariani
05/04/2020, Mark Mariani
---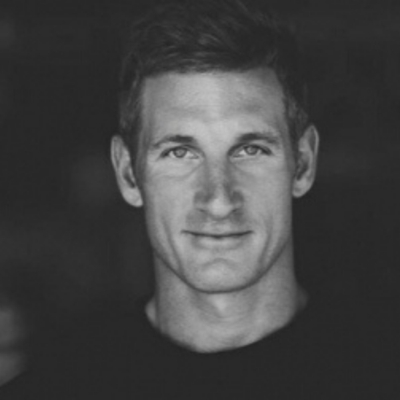 Mark Mariani is an internationally recognised Strength and Conditioning Specialist and a former Marine Sergeant who is now a Fitness Performance Specialist at Thanyapura Health and Sports Resort in Phuket, Thailand. We recently sat down with him to discuss the retreat's unique approach to fitness.
What makes Thanyapura stand out for Fitness?
Fitness is defined as the state of being physically fit and healthy. Being fit not only means physical health but emotional and mental health as well. A smart eating regimen and active living are fundamental to fitness. Here at Thanyapura, we aim to optimize the lives of our guests by utilising a holistic approach to health and fitness.

The trend in the fitness industry is, "Go hard or go home". Yes, there is definitely a place for intense training, just as there is a place for slow controlled movement. High-intensity training is great and effective, but you cannot do it too often, as you need time to recover to reap the benefits. To offset the intense workouts we need slow methods of movement, which increase the parasympathetic relaxation response, which in turn reduces the stress response, promotes immune function that inhibits inflammation and stimulates healing.
Who are the key fitness personalities you have on staff?
All of our coaches are key fitness personalities. They each have their own unique personality and specialities. Because of the diversity of our coaches, we are able to offer a wide variety of classes that are suited for all levels of physical fitness and all goals.
How have you integrated fitness into your wellness programmes?
Our wellness programmes include diagnostics and fitness assessments, which our staff uses to measure and gather information to personalise the right protocol for our guests. All of our fitness coaches are in communication with our nutritionists, physicians and head wellness advisor. This constant form of communication allows our coaches to make specific session adjustments to optimise our guest's results.

We offer slow movement, awareness-based therapies (like gentle movement flow, hatha yoga and tai chi) for pain in a wide variety of conditions including "pain caused by cancer and cancer treatments, rheumatoid arthritis, multiple sclerosis, and other diseases and conditions." Society tends to jump right into taking pain medications, injections and pain management therapy groups. Slow controlled movement in multiple planes of motion in coordination with the breath and mindfulness are far more beneficial than the temporary fixes most people search for.
What sort of fitness classes/activities do you offer?
We all have different goals and objectives when it comes to health and fitness. Some want to lose fat, build muscle, become a better athlete, gain flexibility, become more agile and the list goes on. However, one thing that everyone needs is balance between Yin and Yang to live a healthy lifestyle.

For our guests that are looking to take it slow and a bit more restorative we offer yoga, Pilates, gentle movement flow, deep stretching and meditation. We also offer aqua fitness for guests who are overweight and have joint issues. Being in the water supports the body and puts less stress on your joints and muscles allowing for a safe effective workout.

If our guests are looking to ramp things up and be more active we offer classes such as boot camps, spinning, Zumba, dance fit, Muay Thai, high-intensity interval training, beach volleyball and much more.
Why is fitness such a core offering at Thanyapura?
Thanyapura is the ideal location for sports training, executive retreats, weight loss or just a healthy holiday. Our sports training programmes focus on improving performance and developing athletic skills. We optimise your stay with world-class facilities, dynamic group classes, personal training, comfortable rooms, and delicious and nutritious food.
What are the key fitness modalities you offer?
We do not have any KEY fitness modalities at Thanyapura. However, we do understand that each modality is KEY to achieving a specific objective. With that said, we offer a wide variety of different modalities from the top equipment companies. Whether our guests are looking to lose fat, get stronger, build muscle, become more flexible and improve athletic performance, our facilities have everything that our guests need to help them perform better, feel better and look better.
If this blog has got you interested in starting your wellness journey
call our wellness
advisors at

020 7843 3597

or enquire
here.
---