Nestled in majestic hills, Thanyapura's Health Spa is the ideal location for a blissful retreat. Located just 20 minutes from the Phuket international airport and next to a national forest, Thanyapura is dedicated to promoting active living and healthy lifestyles through sports and wellness. Thanyapura sprawls over 23 hectares of lush gardens, manicured lawns and plant-filled courtyards ringed by lush green forests in the heart of Phuket Island.
Their health and wellness programmes focus on lifestyle modification, disease prevention and balance. Thanyapura optimises each individual stay with its world-class facilities, dynamic group classes, personal training, comfortable rooms, and delicious and nutritious food. Based on a unique three-dimensional coaching model for the mind, body and soul, Thanyapura Phuket has been created to help everyone optimise their life and live a more fulfilling life through mind management, education, health and sport.
Thanyapura Health and Sports Resort operates an integrative healthcare model that combines functional medicine and wellness. Their clinical team analyses bio-chemistry and body systems that determine good health - metabolism, hormone function and gut function, which is then supported with wellness programmes in nutrition, core strength, stress management stress and detoxification. They also offer rehabilitative medicine for people with joint and muscle pain, and aesthetic treatments to enhance physical appearance.
Nearest Airport: Phuket

Transfer Time: Approx. 20 minutes





---
Sharing from
£
815.00
£
815.00
pp
Singles from
£
895.00
£
895.00
pp
Sharing from
£
845.00
£
845.00
pp
Singles from
£
955.00
£
955.00
pp
Including Domestic flights, transfers, accommodation, full board and a 3 night programme
Recommended for
Stress Management | Yoga | Weight Management | Mindfulness | Fitness | Detox
---
Room Types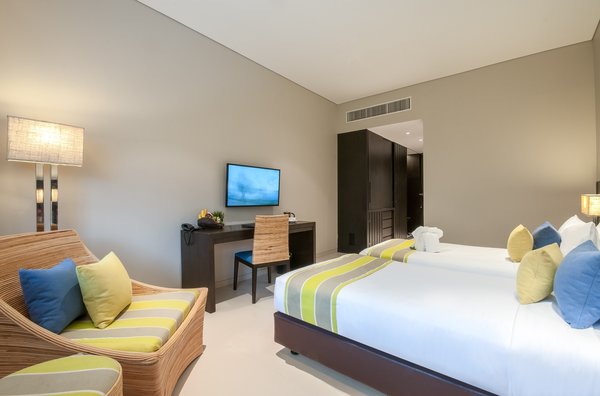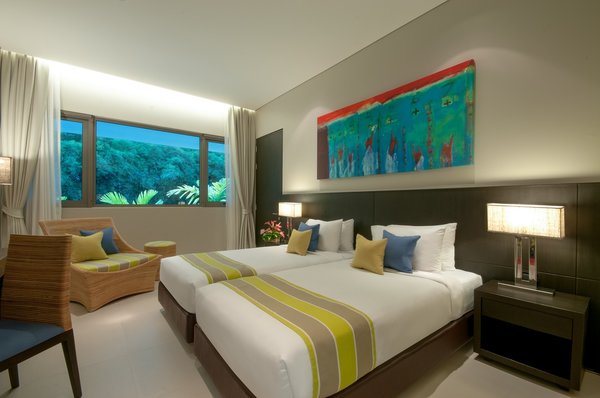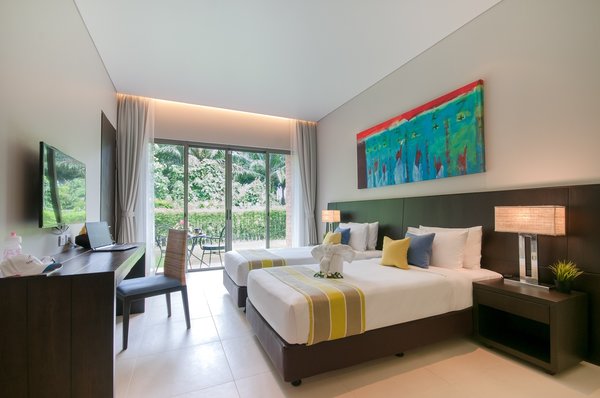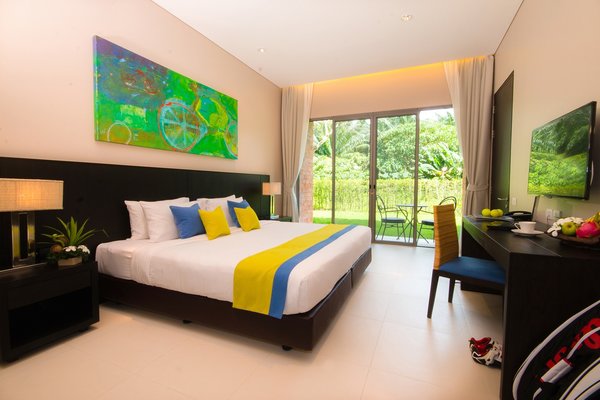 Spa
The list of treatments available at their tranquil spa is extensive and covers everything from invigorating massage therapies to detox treatments, and Hydrotherapy, Anti-stress therapies, physical, coolsculpting, emotional and transformational healing sessions.
Treatments
Abdominal Massage
Hot Herbal Compresses & Stretch Treatment
Traditional Thai Massage
Slimming Body Treatment
Anti-Aging Facial (For Her)
Deep Cleansing Facial
Mind training

Lymphatic Massage
Thanyapura Signature Massage
Relaxation Massage
Mud Wrap & Detox
Anti-Aging Facial (For Him)
Abhyanga Ayurveda Oil Massage
Yoga

Back, Neck & Shoulder Massage
Relaxing Foot Massage
Indian Head Massage
Marine Scrub & Detox
Sensitive Facial
Shirodhara Third Eye Oil Dripping Treatment
Cuisine
Divine
Award-winning all-day dining with freshly baked bread, free-range eggs and organic fruits and vegetables. DiVine's menu selection ranges from Thai and Asian food, western food, vegan and vegetarian food, raw food and even alkaline food.
Booster Deli & Cafe
An all-day deli and café for dining in and "grab n go" for delicious meals and drinks. Choose from an excellent selection of homemade dishes prepared with local ingredients.
Khun Khao
Khun Khao Restaurant is exclusive only to guests of the Garden Wing, offering nutritious Asian, Thai, and Western raw vegan cuisine prepared with fresh vegetables, fruits, nuts and herbs.
DiLite
This restaurant's plant-based menu is perfect for those who have adopted a greener approach to eating and those that want to detoxify their bodies from processed foods and meat as it serves vegetarian and vegan dishes only.
Activities
Thanyapura offers members and guests over 130 free group classes every week, these include:
Yoga
Swimming
Strength training
Cycling
Volleyball
Tennis
Circuit training
Muay Thai
Meditation
Facilities
25 m training pool
50 m Olympic pool & 25 m training pool
6 plexi-cushion tennis courts (4 covered courts)
Yoga Studio
Mind Training Studio
Aesthetics & Beauty Centre
900 sqm Fitness Centre
Studios for group activities (spinning room, functional movement room, fitness room)
Road bike rental
Ice baths, steam rooms and sauna
Private detoxification room
Hall for yoga and mediation sessions, group training
Private Library
Location
Situated just 20 minutes from the Phuket international airport and next to a national forest, Thanyapura boasts 56 acres of facilities and over 100 rooms.
Thanyapura Health & Sport Resort is located a 20 minute drive away from Phuket international airport.
Healing Holidays Exclusive Offers
Added Value Offer
1x Health & Wellness Consultation
2x Sessions of BEMER to improve the body's own self- healing and regeneration processes
Minimum 5 nights stay. T&C applies.



---