An Interview With Clinique La Prairie's Medical Director
15/07/2020, Dr Adrian Heini Medical Director At Clinique La Prairie
---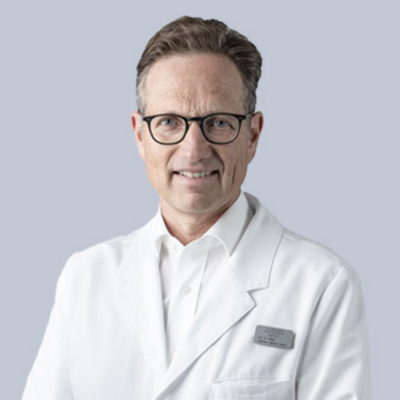 We recently sat down for an interview with Dr. Adrian Heini, Medical Director at Clinique La Prairie to discuss the medical spa's unique approach to wellness.
1. What is the basic wellness philosophy of Clinique La Prairie?
Clinique La Prairie has always been pioneering optimal quality of life and maintaining the vitality of youth. In this respect Clinique La Prairie invented medical wellness, based on natural therapies and medical expertise.
2. What makes Clinique La Prairie different from other wellness clinics?
Clinique La Prairie is unique and innovative in three ways which include:
Our unique Medispa concept: A unique combination of spa, hospital and hotel in one location, with the widest range of experts, and pioneering and innovative treatments.
Our scientific approach to health and wellness, and scientifically verifiable expertise in rejuvenation, wellbeing, and longevity. Clinique La Prairie instills cutting-edge science and technology in all its programmes
Regenerative medicine: We offer stem cell treatments. You will look and feel years younger after this revolutionary ultra-personalised procedure, dispensed by a team with solid experience in groundbreaking anti-ageing and longevity research.
3. What are Clinique La Prairie's most popular programmes?
Revitalisation and Master Detox are our most popular programmes.
4. How does Clinique La Prairie support your guests to find the right treatments?
We speak with the client through our reservation team, who is in close interaction with the doctors and the spa team. The goal is always to find the most appropriate programme and customised treatments.
5. Who will most benefit from a stay at Clinique La Prairie?
From the age of 20 basically anybody will benefit from a Clinique La Prairie stay. Obviously, we are renowned experts in rejuvenation, aesthetic medicine, detox, weight management, but also in comprehensive checkups.
6. What are the benefits, short-term and long-term, of a stay?
Spa and medical spa businesses are set to thrive in the coming years. However, the industry remains very competitive and word of mouth recommendation remains a key strategy to grow clientele. As such, the victors will be those who create unique services and experiences, as well as providing long-lasting results for customers, ultimately providing a compelling and credible brand offering to earn endorsements from clients.

Increasingly, customers are requesting ultra-personalised programmes and long-term support and training. As desired results cannot be delivered during a one-day or one-week programme, the spa industry is being challenged to continuously create cutting edge and innovative therapies. This increase in demand for preventative and longevity-based treatment programmes comes as lifestyle change and wellness becomes the number one priority for clients. So, our mission is to get customers out of their comfort zones and meet their requirement for long-term support, education and results – thus changing their lives for the better.
7. Is there a minimum stay at Clinique La Prairie?
The majority of our programmes are a one week stay. For example, the Revitalisation programme is a six-night, five day programme. To have the full benefit of the Revitalisation programme, it is important to live this unique experience from the beginning to the end, with a complete medical check-up and safety supervision that covers a minimum of six days. People today live a very fast paced life. As long as the body is strong and can keep up with the pace, we can enjoy the life we want to live. At some point, it is necessary to give our body the opportunity to regenerate in order to sustain this pace of the life. Fast life means fast ageing and Revitalisation is there to help to slow down ageing and to promote vitality.
8. What is the most important advice you would give to someone who wants to do a wellness retreat at Clinique La Prairie?
To dedicate all the time to the assessments and therapies during the stay, and to put her/himself blindly into the hands of our team.
If this blog has got you interested in starting your wellness journey
call our wellness
advisors at

020 7843 3597

or enquire
here.
---