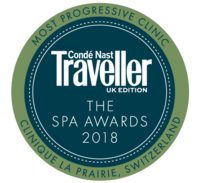 The Clinique La Prairie (CLP) is considered a legendary health centre situated just outside Montreux a few yards from the Lake Geneva and has had some pioneering research done into rejuvenation led by the founder Dr Paul Niehans. CLP offers a very spa centric medical health centre, offering a unique approach to healthcare in some stunning surroundings.
At Clinique La Prairie the programmes are delivered through the combined expertise of medical specialists and spa therapists. Based on holistic principles and the ethos of preventative medicine, each unique programme is designed to improve your inner wellbeing and health. The rooms are set in historic buildings and updated with luxurious, light-filled interiors with breathtaking views of the Swiss Alps and Lake Leman fitted with every modern luxury you may require. The medical spa is built with state-of-the-art technology and design, offering a range of treatments that are designed to help you achieve sustainable results.
Nearest Airport: Geneva Transfer Time: Approx. 1 hour
Sharing from
£
11969.00
£
11969.00
pp
RECOMMENDED FOR
DETOX | REJUVENATION
---
Room Types
Clinique La Prairie offers accommodations in The Chateau, The Residence and the Medical Centre. The Chateau is connected to the spa, and offers three floors of 24 luxury rooms and suites.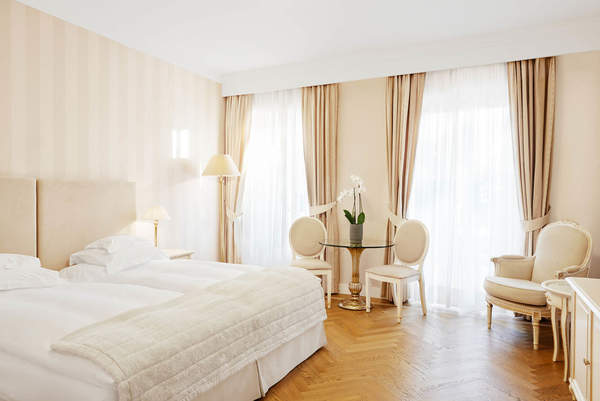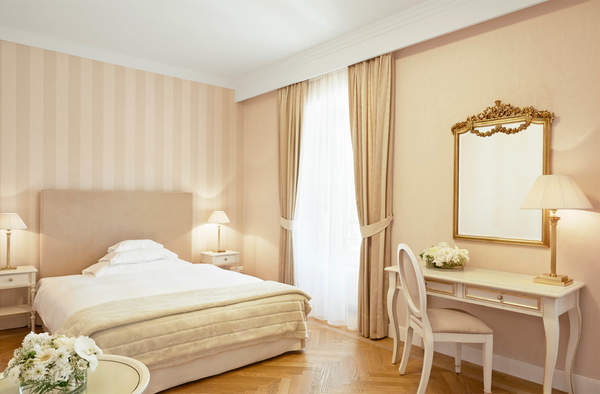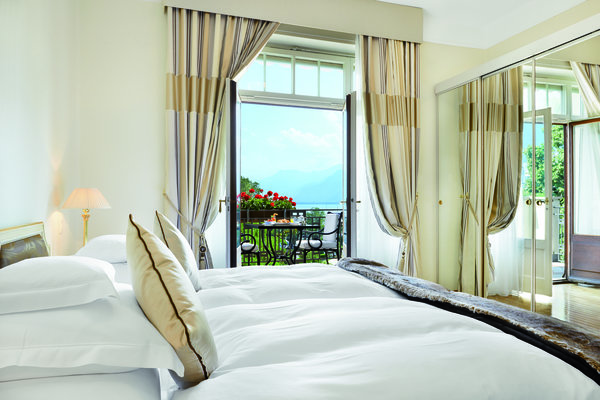 Spa
The Clinique La Prairie medical spa settles you into the soothing surroundings Lake Leman and combines expert knowledge of contemporary sciences and ancient healing philosophies to deliver exceptional wellness treatments.
Signature spa days
Anti-Aging facial treatments
Sculpting & Toning body treatments
High-technology facial and body treatments
Therapeutic Thaï Massages
Traditional Ayurvedic Therapies
Cuisine
Diet and nutrition are very key to CLP's approach to well-being and health. The team of nutrition specialists offer advice which is personalised to your body requirements, with dishes that are inspired from around the world. The food philosophy at CLP is all about creating great tasting healthy dishes, created using the best ingredients that will help the guests maintain a healthy lifestyle.
The Restaurant
The cuisine here focuses on serving gourmet food of good healthy dietary value. Each recipe combines a variety of foods in balanced proportions with attention paid to the overall cooking process, cooking oils and full range of aromatic herbs, allowing nutritional benefits and aromatic flavours to be preserved.
The Cafe Spa
After a fitness session or a relaxing Spa experience, a light and balanced meal are the ideal continuation for a moment of well-being. In a soothing atmosphere overlooking a sun-kissed terrace, the Café Spa welcomes you with a selection of deliciously light dishes. The Café Spa menu also features an extensive range of juices and smoothies specially designed to give your body and mind a stimulating boost.
Activities
Hiking & Walking
Kniepp and hydrotherapy circuit
Excursions to local mountain villages, vineyards and Montreux
Walks along Lake Geneva
Facilities
Private spa suite with private hammam and jacuzzi
Wellness Suite with heated treatment table
Indoor pool and jacuzzi
Hammam and traditional sauna room
Spa Cafe
Fully equipped gym and training centre
Thai massage room
Ice fountain
Sensorial showers
Location
Located in Montreux, Switzerland on the shores of Lake Geneva, the Clinique La Prairie enjoys a microclimate and stunning landscape making it a great location to a take healing break. The culturally rich Swiss Riviera provides world-renowned museums, the terraces of lavaux (UNESCO heritage site) and the medieval Chillon Castle for you to explore on your stay here.
The Clinique La Prairie is located an hour away from Geneva International airport, 30 mins from Lausanne train station.
Videos
Awards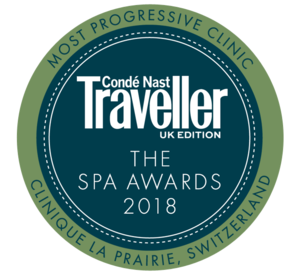 Master Detox Programme
Clinique La Prairie | Switzerland
This detox programme has a unique approach to helping you eliminate toxins from your body, stimulating your longevity allowing your body to relax. You start with an innovative genetic test, that helps to identify the areas you need to focus on. Based on your individual genetic profile a person…
Sharing from
£
11969.00
£
11969.00
pp



---
"Healing Holidays do exactly what it says on the tin. They helped me plan and organise a wonderful escape that helped us all to do a major reboot. We enjoyed luxury pampering, fantastic gourmet macrobiotic food, and excellent advice from health care providers and trainers. As our flight departure time meant that we had to leave a few hours prior to check-out, Healing Holidays arranged for us to arrive early on the day we checked-in. They also arranged a car to collect us and take us to our spa and back to the airport at the end. All questions were answered promptly and advice was given when requested. An excellent service."