An Interview with Absolute Sanctuary's Head of Wellness Stephanie Rault
12/04/2020, Absolute Sanctuary, Stephanie Rault
---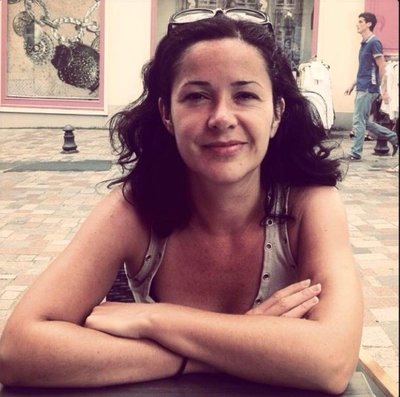 We recently sat down for an Interview with Absolute Sanctuary's Head of wellness Stephanie Rault to discuss the retreat's unique approach to Pilates, Fitness and Food.
1. What makes Pilates at Absolute Sanctuary unique and sets it apart?
Pilates at Absolute Sanctuary is delivered through a boot camp format, suitable for both Pilates beginners and more advanced participants. It consists of 2 group reformer classes daily with the option of extra one-on-one private reformer sessions. The classes are fun, with varied content and theme, and working on different areas of the body. No chance to get bored as you are sculpting your body, making it long, lean and toned!
2. What's Absolute Sanctuary's Fitness Philosophy?
Absolute Sanctuary's Fitness philosophy tagline: "change your body, change your life" illustrates the concept that a Wellness journey always starts with making healthy and sustainable changes on the physical level. At Absolute Sanctuary our guests have access to a 360-degree platform (yoga, Pilates reformer, core Suspend, and Superfood Cuisine) to get them to their next level of fitness in no time. It is also a holistic approach to fitness with our programs encompassing group classes, personal training, healthy meals, coaching and counselling as well as spa therapies.
3. Why are Pilates & Fitness a core of Absolute Sanctuary's offerings?
Most of our guests come from sedentary lives and they are looking for a way to get back to Wellness. Our Pilates classes and Personal fitness sessions are the perfect set up to safely and powerfully retrain the body to a good level of fitness. Our guests are then able to introduce and maintain regular fitness activity in their schedule when they go home.
4. What makes the food at Absolute Sanctuary special?
The Love Kitchen at Absolute Sanctuary serves healthy yet tasty cuisine, it is a testimony that healthy food can be deliciously satisfying. Using a blend of locally produced and imported ingredients, we create dishes bursting with flavour and nutritional goodness that will change your perception of healthy food forever.
5. How has Absolute Sanctuary managed to incorporate its cuisine into its wellness program for maximum results?
Our menus are specially designed to provide optimal nutritional support for our guests to achieve their goal during their stay. That they choose a Detox, Fitness or Relaxing program, they get the best nutrition for their very own requirements.
If this blog has got you interested in starting your wellness journey at Absolute Sanctuary please
call our wellness
advisors at

020 7843 3597

or enquire
here.
---