5 Tips for getting your body ready for summer
---
Summer is fast approaching and now is the perfect time to work off the last of that Easter chocolate and start getting your summer body ready. This week our guest blogger is certified Personal Trainer: Jonathan Lomax, Ceo & Founder of Lomax Bespoke Health, providing fitness, nutrition and wellbeing services. Here is his blog on how he gets his clients ready for summer:
Now that spring is here and the sun has been showing itself over the last few weeks, I have been getting that 'summer body' vibe from our Clients at Lomax. This can be a dangerous moment. You need to be prepared to harness the motivation, develop a plan and manage expectations. I always ensure my clients do the following 5 key things!

1. Make a Personal Plan
It's important to make a personal plan of what you want to achieve and by when, preferably 3 months to the date of your holiday is when it should all start. Make sure to be realistic, it takes longer than you might think to really change your body to look good for your holiday – it won't just happen on day 1! You'll need to take into account that your body changes, you will need to move into different phases of action to keep you moving forward towards your body goal.
2. Find Out What You're Made Of
Find out what you are made of, i.e what your 'body composition' is. Get some solid data about YOU – do not leave your holiday body to guess work and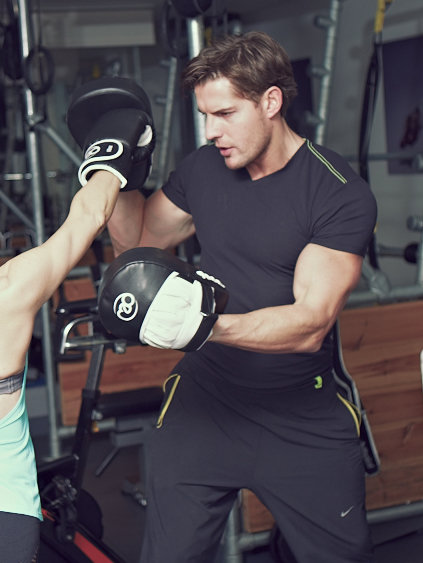 advice you find on Instagram. Knowing your body composition (body fat percentage etc.) allows you to know what will work in terms of your exercise and diet plan over the time frame you have set. Almost always knowing the relationship between muscle and fat will allow you to make the most important decision that, in my experience, is the key to building a summer body that is both aesthetically great and that performs better. To find out what % muscle vs fat you are you will need a qualified Personal Trainer or nutritionist to take your readings through either a manual skin fold test, or using a device such as Boditrax. Once you have these readings, you will need the data translated into a plan, with weekly targets, which will keep you on-point to reach your goal.
3. Find a Personal Trainer
Now that you've set aside the time with a personal plan and have the information about your body you need, it's time to find a personal trainer or gym-smart training buddy. Get a Personal Trainer or experienced 'training buddy' to design a workout plan using your information, even if you cant afford a trainer ongoing, spending the money on getting a qualified trainer to write you a plan focused on muscle building will be the best money you can spend whilst you carry out the exercises yourself. A good trainer or training buddy, will be able to show you how to perform these exercises properly so you don't get injured, as well as showing you ways to make the exercises work even better, with techniques such as supersets, time-under-tension, plyometrics and #HIIT 'finishers' that will literally melt fat off your body.
4. Find the Right Diet
Abs are made in the kitchen. Your approach to your 'diet' is perhaps the most important of all the things you do and as with your training you need to know what your % of muscle to fat is, because this will define what, how much and when you eat. Do not just go on a calorie restrictive diet. In order to build muscle you need to fuel the body according to the macros (proteins, fats and carbs) it needs, which you will know from calculating this based on your body composition readings. If you stick to the macros that your Personal Trainer or Nutritionist sets you, you are much more likely to achieve the body you want than if you simply reduce your calories and starve yourself. Part of taking care of yourself and make room for foods (and booze) that you enjoy. You are far more likely to keep motivated if you are happy, than if you are miserable and hungry. Cheat days are ok but I prefer a more consistent approach that requires a little more planning. For example if you are out for a work dinner or a family Sunday lunch, sacrifice some of the starchy carbs (like the bread or potatoes) if you are having wine; stick to foods that don't have sauces, and if you really don't trust yourself, have a high protein snack before you go out which will curb your appetite meaning you will probably eat less of the naught stuff anyway.
5. Rest & Relaxation
Make time for rest and recovery; chances are as panic sets in you will try and exercise more and eat less. In principal this isn't bad. But in my experience it nearly always goes wrong because generally people do this too extreme. Make sure you have one full day off exercising – catch up on sleep, go out with friends, whatever you like to do that isn't diet and exercise related – you will need this for your mental sanity and that is the key to staying motivated
For more information on our fitness programmes get int touch with our wellness experts who can help find the right programme for your needs. Call 020 7843 3597 or enquire online.
---