Dr Vera Martins - Naturopath & Herbalist
Wellness Expert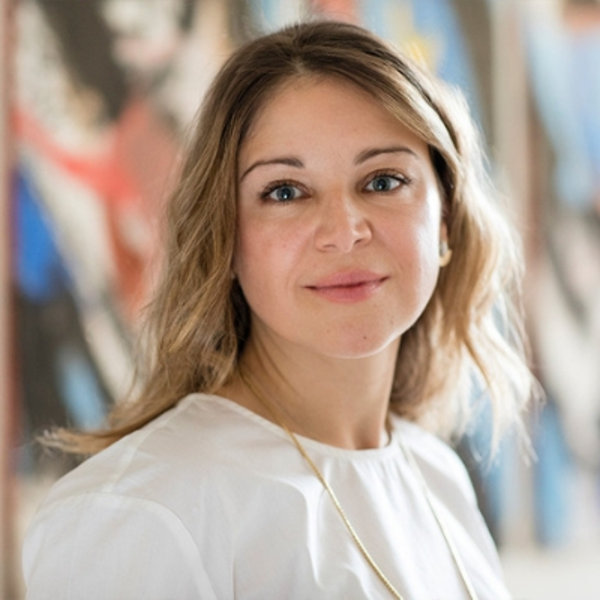 Vera is a scientist with a PhD in cancer biology who along the way fell in love with the healing power of nature and became a health practitioner, specialising in Naturopathy and Herbal Medicine.
While pursuing a stimulating career in medical science for over 15 years, she missed having direct contact with patients. In an attempt to make even more of a difference to people's health she realised that her everlasting passion for natural medicine was the answer. She currently works as a fully-qualified Naturopath and Herbalist who specialises in gut health and stress management. In her practice, she uses herbal medicine, dietary advice, nutritional supplements, lifestyle advice and diagnostic testing as part of the treatment plan. As part of her work at the Marion Gluck Clinic (MGC), she also help patients addressing food intolerances and food-related inflammation by performing a unique Food Inflammation Test. As a naturopath, she recognises all spheres of the patient – physical, emotional and energetic – integrating them in her approach to treatment. Therefore, she has also undergone training in Reiki energy healing in order to complement her work as a therapist.
She holds a PhD in Biology (Queen Mary University of London), a Diploma in Naturopathy and Herbal Medicine (College of Naturopathic Medicine, London) and is also a Reiki Master (Reiki Maya International School, London). She is a member of the Association of Master Herbalists (AMH), the General Naturopathic Council (GNC) and the Association of Naturopathic Practitioners (ANP).


1. What is your approach to health and wellbeing?
As a naturopath, my approach to health and wellbeing is highly personalised and holistic. I believe there is a place of optimal health and balance for every individual at different stages of life, and that when given the right conditions the body has an innate ability to restore itself reaching that "place". I like to think of myself as a facilitator who empowers and guides patients through their journey to find that place of health balance and happiness.
Since I believe each patient is unique, I offer a personalised consultation where an in-depth examination of the patient's health is carried out: key health aspects such as diet, digestion, sleep, lifestyle, and emotional well-being are discussed. This allows me to create bespoke treatments. I am also very passionate about building connections with my patients and I truly believe that taking time to listen and engaging in a therapeutic practitioner-patient partnership is key for a successful treatment.
2. What inspired a scientist to become a therapist who believes in the healing power of nature?
I have always been a "healer at heart" in the sense that I believe there is a great healing potential locked in every individual which is intimately connected with nature. Although the development of pharmacology has been an undoubted achievement, I think it has also distanced us from learning and using the natural resources available to us.
I turned to science to better understand nature; however, learning about naturopathy and herbal medicine allowed me to go deeper and complement my understanding of health. I believe the best approach to health consists in combining the latest scientific developments with the healing power of nature, promoting the use of food, herbs and lifestyle changes, alongside conventional medicine.
Thanks to my background, I successfully implement traditional therapies validated by scientific evidence to my naturopathic practice. Applying this knowledge to help people coming to a place of health and transformation is what I find so rewarding about my job.
3. What kind of patients would you recommend should try naturopathy?
Naturopathy is highly successful with digestive disorders, hormonal imbalances, sleep issues, weight management, stress/energy levels management, immune system support and chronic conditions (e.g. osteoarthritis, diabetes). Having said that, I believe any individual at any stage of life in nowadays society would benefit from having a naturopathic consultation in order to establish his/her foundations for optimal health and disease prevention.
A naturopathic doctor provides a 360 degrees coverage of an individual's health, using not only a variety of treatment tools but also empowering and educating patients about the choices that are right for them. In a naturopathic consultation, you will learn which foods are best for you, how herbs can help you and how to use them, and that even small adjustments to your lifestyle and thoughts can go a long way. Ultimately, a naturopath works by helping you to stably incorporate positive changes into your life at the pace that is right for you.
I believe everyone should see a naturopath alongside her/his conventional healthcare provider.
4. What's the one herb you swear by?
This is a difficult question because I swear by many herbs. In fact, I am going to swear not by one but by a group of herbs called Adaptogens, a gift of nature that helps us to cope with a culprit of modern life, chronic stress.
As their name suggests, adaptogens help the body "to adapt". Although very trendy at the moment (I am sure the words Ashwagandha, Ginseng and Rhodiola are not new to you), adaptogens have been used for centuries in traditional Chinese and Ayurvedic medicine. Backed-up by several scientific studies, adaptogens are known to help build resilience to both physical and mental stress. Adaptogens can also be very selective in their mode of action: for instances, while Ashwagandha has a calming and "grounding" effect helping to reduce anxiety, Ginseng has a more uplifting and stimulating nature supporting patients with fatigue. Find out which adaptogen is best for you by familiarising yourself with their properties or by talking to a qualified herbalist.
Herbal medicine & osteoarthritis
If this interview has got you interested in starting your wellness journey
call our wellness advisors at 020 7843 3597 or
enquire here
.
Latest by Dr Vera Martins - Naturopath & Herbalist