Ricardo Rosa - Longevity Wellness Worldwide
Wellness Expert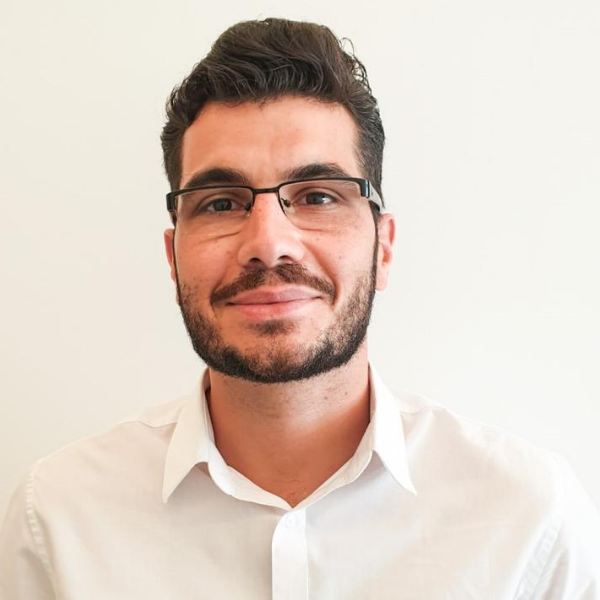 A qualified Physiotherapist and Osteopath, Ricardo Rosa was recognised by Conde Nast Traveller, as one of the 19 best healers in the world! A session with Ricardo is memorable and live changing given his ability to quickly identify and correct the root causes and not just the symptoms. Guests report immediate relief after only one session with his manual gentle drug-free therapeutical approach.
Ricardo is passionately committed to seeking knowledge and therapies that efficiently address dysfunctions in the briefest time possible, without the use of invasive therapies, or treatments that require long term dependency on the healing practitioner. He studied physiotherapy at the Algarve's Escola Superior de Saúde Jean Piaget, and pursued Osteopathy training at Osteopathy at Escuela de Osteopatia. He is well experienced in patellofemoral pain syndrome, sports injury prevention, orthopaedic traumas and manual and orthopaedic physiotherapy.
Conde Nast Traveller - Best Therapists | LinkedIn | Warm Welcome Magazine



1. What inspired you to become an Osteopath and how do you help people?
What inspired me to become not only an osteopath but a therapist, a person that helps others was the experience I had during my childhood and early teens of searching together with my mother a solution/remedy for a degenerative rheumatologic condition that left her incapacitated for weeks and sometimes months where she could not even get out of bed. At the time I went with her to all kind of specialists both conventional and alternative but none were able to provide an answer or solution that provided her with any comfort in a sustained way. On that context, a feeling of impotence but also great curiosity started growing in why no one could provide proper care as all of them had their one theory or explanation but then no results were visible. At that time, I started to develop a great interest in human anatomy and physiology that still exists in the attempt to understand how the human body should work, in my teenage mind it was very linear, "if I know how the human body should work when healthy I can help my mother by improving what is not!!!". Later I came to realise that this "teenage view" that I had was actually a fundamental principle of Osteopathic Philosophy "Structure and function are interrelated", this synchronism was then what ignited the spark for my interest in the Osteopathic field and philosophy.

My approach is centred at the person at not the problem. Any given issue/complaint that a client may present is the mere end result of the interaction of different aspects that are exclusive to them making their complaint unique. My time with them is focused in evaluating many of these aspects to determine where is the origin of the client's complaint, what predisposes it and why is it being perpetuated, enabling a precise and minimal intervention allowing lasting results.
2. What are the main benefits of regular Osteopathy treatment?
Knowing your body, how it reacts to your environment and speaks to you in the form of physical symptoms
Removes barriers that could be affecting your natural ability to heal/recover
Improved Homeostasis´
Better biomechanics
3. What type of health conditions can best be managed or treated by Osteopathy?
Osteopathy can be applied in all conditions because of its person-centred approach, the main focus is to improve the natural responses of the body enhancing the enact ability to deal with any given treat or condition. Having said this normally people search Osteopathic care in cases of musculoskeletal issues and pain, but on the majority of cases we are dealing with symptoms of unknown origin except in the presence of a trauma. It's the objective of the Osteopath to identify what is causing the expression of any given symptom to properly and effectively address the patient's complaint.
4. Are your services available at all of Longevity Wellness Worldwide's three properties?
Yes, you can see me at any of Longevity's three properties.
5. What are your top 5 tips for better health and wellbeing?
We should be aware of what our signs and symptoms may be expressing. In our busy lives, we don't really care or pay too much attention to that little ache or that little discomfort or numbness, we just take it for granted… it will pass. If we don't hear the whispers of our body sooner or later, we will hear its screams. Respect what your body says and give it the support it needs.
I say this to all my clients "motion is lotion" our bodies are made to move, that is a fundamental pillar of our existence, through movement we promote the natural flow of fluids through the body promoting proper blood flow throughout and effective drainage, getting rid of products that result from our metabolism and also to provide a proper stimulus to our motor cortex contributing to more efficient patterns of movement and also preventing cognitive losses.
Hippocrates said "let food be your medicine" and he is right, we take our energy from food, without it we can't have optimum health. Look at it like this, if you owned a very expensive sports car wouldn't you fill it with the best possible fuel so that the engine lasted forever? We should fuel ourselves with the most nutritious food sources to attain the same purpose.
SPEND MORE TIME WITH YOU!
Our physical body is not separated from our mental consciousness, on the contrary, we've all felt at some given moment a physical response to a given feeling emotion or event. Many of our physical complaints have their origin in such responses that can be happening repetitively in relation to our mood, environment, or even the pressure of a deadline. Find a moment to be with you, it can even be during a sporting activity which even enhances this process, where you can contextualise what is happening around you and affecting you. By doing so this process will help you to let go and feel lighter both mentally and physically.
I cannot overemphasise this one, during sleep we "recharge our batteries" both physically and mentally. We should sleep for an average of 8 hours a night and precede it with at least 1 hour calming down "preparation to sleep strategies", reduce stimulus, prevent blue lights, surround yourself with warm lights, relaxing music or even read a book. All these things will bring you gradually to a state of calm allowing you to have more restorative sleep.
If this interview has got you interested in starting your wellness journey
at any of Longevity's properties
call our wellness advisors
at 020 7843 3597 or
enquire here
.