Katrina Love Senn
Guest Blogger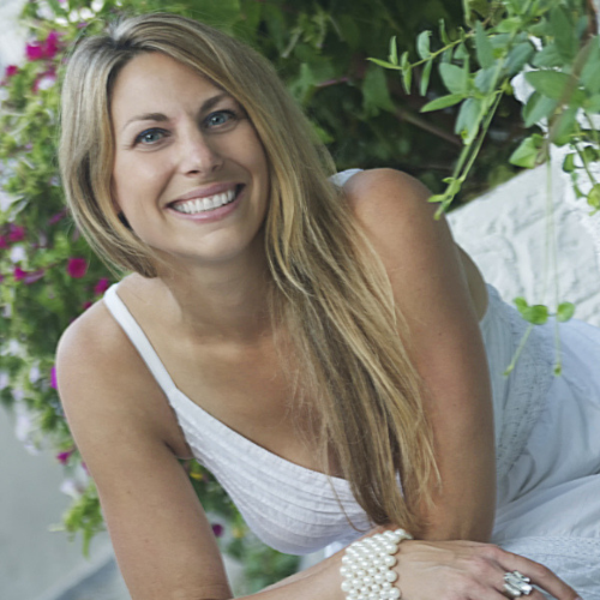 Katrina Love Senn is an international yoga teacher, retreat leader, healer and author of 2 books called, 'Losing Weight is a Healing Journey' and 'Heal Emotional Eating For Good'. Katrina has taught her unique Healing Hatha Yoga Classes and Healing Retreats all over the world, including beautiful destinations such as the Greek Islands, Italy, Sardinia, Turkey, Thailand, Vietnam and Bali. Her goal in life is to help women and men lose weight naturally and heal emotionally so they can start living their dreams.
What is the basic philosophy behind your healing work?
My philosophy is that losing weight is a healing journey. After years of struggling with yo-yo dieting, it dawned on me that there must be more to losing weight than 'eating less and exercising more'. What I discovered on my healing journey was that my excess weight wasn't the real problem, it was merely a symptom of excessive stress and a life out of balance. My weight challenges were an invitation to look within and find out what was really going on in my life.
What inspired you to help other people to lose weight?
I am inspired to help others because I know exactly what it feels like to be sick, tired and overweight. My healing journey started in a world of pain. I spent most of my teenage years struggling with my body and self-image. Just days before my 20th birthday, I had a complete body break down. My doctor wanted to put me on experimental medication but something within me just said 'no, don't do it – there has to be another way'. That was the start of my healing journey. It was a humble beginning but it provided me with the courage to transform my life for good.
What advice would you give to someone starting their weight loss journey?
The best piece of advice I could offer to anyone starting their weight loss journey is to find a healing guide that they feel a connection with and can trust. A healing guide can help you navigate the twists and turns of the journey and fast track your success. When I started my healing journey I met with a number of different wellness practitioners. They all had interesting things to share, but I didn't feel as if any of them could take me on the journey my soul was being called to walk. I eventually found my healing guide. As soon as I met her I intuitively knew that she was the person who could help me to heal. With her help, I lost over 60 pounds naturally, without diets, drugs or deprivation. I also healed my body of chronic asthma, eczema and adrenal exhaustion. Today, it is my greatest joy to pass on that gift by inspiring others to lose weight, heal emotional eating and go after their dreams!
How has your life changed by going on your weight loss healing journey?
The confidence that I gathered from going on my own healing journey has positively impacted every area of my life. What has made this an even bigger blessing is that I now get to inspire others to start their own healing journeys. Over the past decade, I have shared what I have learnt through my books, retreats and private breakthrough healing sessions. I have been fortunate to work with clients from all walks of life, including many celebrities. I have also run my healing retreats in some of the most beautiful places in the world. I currently teach my signature '21 Day Weight Loss Retreat' program in Ubud, Bali.
CONNECT WITH KATRINA
Twitter - @KatrinaLoveSenn
If you are ready to start your wellness journey
call our wellness advisors at 020 7843 3597 or
enquire here
.
Latest by Katrina Love Senn