Dr Peter R. Gartner - Park Igls
Wellness Expert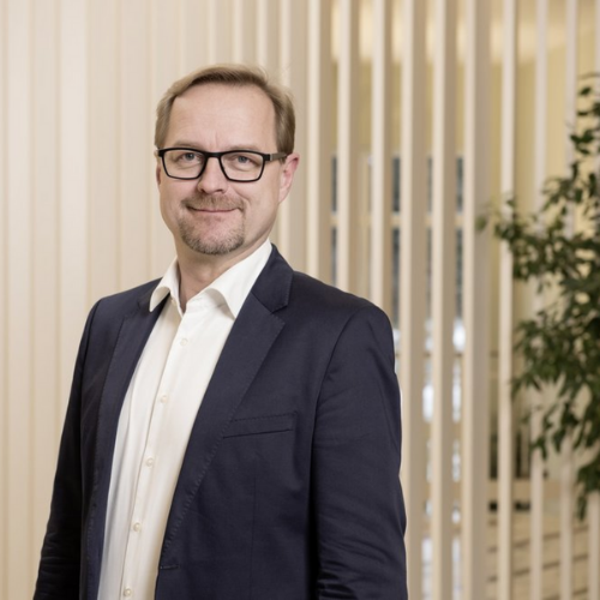 After completing his medical studies in Innsbruck and training to be a general practitioner, Dr Gartner specialised in holistic medicine, nutrition and physiotherapy along with acupuncture, and has since then practised the FX Mayr diagnostics method and therapy with great success at Park Igls.
Dr Gartner is a member of the Vienna International Academy for Holistic Medicine, as well as the Austrian Society for Certified Acupuncture (OGKA). For more than ten years, he was the director of a renowned health resort in Vorarlberg which also specialises in Mayr Medicine. Sought after as a speaker both in Austria and abroad, he continuously inspires people to take a closer interest in FX Mayr's health concept and diagnostics.


Mayr Cure at Park Igls - Conde Nast Traveller | Gut Health with Mayr Cure - Telegraph






1. What is the basic philosophy of Park Igls?
Park Igls is completely based upon modern Mayr Medicine, an evolution of the classic FX Mayr cure, which was created by Franz Xavier Mayr in Austria during the early 20th century. He posited that a healthy gut and moderate exercise would leave to overall improvements in health, and Park Igls offers highly experienced medical supervision, healthy nutrition and appropriate physical activity.
At Park Igls, we are guided by the latest scientific findings and investigate the causes of disorders. We also look after each client individually and personally with the understanding that each guest will have unique needs.
2. What makes Park Igls different from other wellness/fitness resorts?
The modernised interpretation of the FX Mayr concept of personal care makes Park Igls different from other wellness resorts and other modern Mayr clinics. We incorporate exercise, dietary supplements and guided self-discovery, making the Modern Mayr Medicine an invaluable and effective element of health preservation and therapy.
Early Mayr diagnostics are enhanced by the latest conventional medicine as well as alternative medical procedures. Park Igls works closely with internationally renowned specialists from the University Hospital Innsbruck for state-of-the art diagnostics and preventive medical services at the highest level.
3. What are Park Igls' most popular programmes?
The Mayr Intensive programme is popular with guests who are looking to cleanse their body. In addition to the initial health checks, guests also enjoy massages, a liver compress and expanded laboratory tests to further their understanding of how their body is functioning. The additional testing makes the intensive programme extraordinarily useful and informative.
The Mayr De-Stress programme also receives many bookings as guests are looking to accomplish two goals: to cleanse and to rid themselves of tension. Along with the initial health checks, participants will be soothed during craniosacral therapy sessions and learn to cope with stressful situations during coaching sessions. Additional relaxing treatments to dissipate any remaining stress include heat packs and massages.
4. How does Park Igls support your guests to find the right treatments?
The individual needs of clients are of crucial importance to Park Igls. Here there are no standardised treatments or 'off the shelf' therapies, so clients receive medical advice and treatments tailored to their needs and the requirements of their individual wellbeing. At the very least, all guests will receive the root of treatment services from the Basic Programme, which will form an integral part of the stay. Subject to the initial consultation and treatment focus, guests can opt for a treatment module, which can then be tailor-made with additional diagnostic modules and optional services for a completely bespoke programme. At Park Igls, the experienced medical staff guides all of the guests with regards to cleansing, nutrition and physical activity to activate the natural self-healing process.
5. Are there specific places to reflect and spaces to socialise in Park Igls?
Park Igls enjoys a beautiful natural park setting on a sunny plateau at 900m altitude amidst the glorious Tyrolean mountain landscape. This stunning backdrop and energising Alpine climate support the guests' therapeutic process, and there are numerous walking, jogging and hiking trails that run past the house as well as seating and rest areas throughout the grounds. These activities can be done in solitude or in the company of others.
Indoor facilities for relaxing include a library, loggia with reading corners and spa with indoor pool. Places to socialise include a billiard room, tea bar and lounge with open fireplace. You can unwind with your partner or newfound friends at a restaurant with terrace or on the sunbathing lawn, in the herb garden or on the chipping green. To increase health in a social way, you can also work out together and motivate each other at the gym and fitness studio.
6. Who will most benefit from a stay at Park Igls?
Guests looking for a health MOT and/or holistic approach to the symptoms and causes of disease will most benefit from at stay at Park Igls. We are able to provide clients with a medically supervised time-out and the most advanced examination methods to counter silent conditions and chronic diseases from an early stage. Individuals with high-stress levels are in particular need for a break to replenish energy levels and stamina to confront life's daily challenges will all benefit greatly from a retreat with us.
7. What are the benefits, short-term and long-term, of a stay?
The short-term benefits are the positive effects of a respite and a break from the causes of your stress. Long-term benefits encompass sustainable recovery. During a retreat, guests will learn to optimally balance their energy with the holistic FX Mayr concept, an individually tailored exercise programme, nutritional and psychological guidance and targeted deceleration. These lifelong skills and knowledge will continue to benefit health. A retreat is not simply a "getaway;" guests learn to incorporate exercise and lifestyle changes are maintained beyond their time at the Park Igls and continue to reap the benefits.
8. What is the best time to go to Park Igls?
Aside from the annual closing of Park Igls for maintenance, usually for two weeks in December, we are a year-round destination. Although many people prefer to visit during the spring, summer and autumn months for outdoor activities, the winter scenery is absolutely peaceful and stunning.
9. Is there a minimum stay at Park Igls?
Although we occasionally have special short programmes, like the Mayr Summer programme, the minimum stay is generally one week. This will allow guests to perceive significant changes in the way they move, eat, sleep and behave. However, they can expect a more intensive improvement by staying for two or three weeks.
10. What is the most important advice you would give to someone who wants to do a wellness retreat at Park Igls?
Keep an open mind! When you are more open to the experience of a healing retreat, you will not only learn more but also enjoy more dramatic benefits as you immerse yourself into a new lifestyle and improve your wellness.
If this interview has got you interested in starting your wellness journey
at Park Igls
call our wellness advisors at 020 7843 3597 or
enquire here
.