Dr. Bruno Ribeiro - SHA Wellness Clinic
Wellness Expert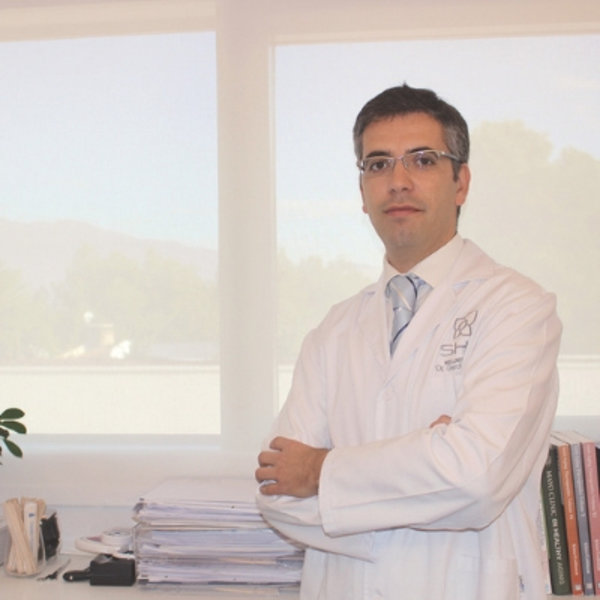 Dr. Bruno Ribeiro is in charge of the Cognitive Development and Brain Stimulation unit at SHA Wellness Clinic. After earning a degree in Clinical Psychology from the Polytechnic Institute of Porto in Portugal, Dr. Ribeiro continued his studies in a Clinical Psychology Masters Programme. He graduated with a PhD in Psychology from Valencia University with Summa Cum Laude Honours and a European Doctorate Mention in 2005. He is currently a professor at the University of Murcia and a member of a research group in Psychobiology and Behavioural Neurobiology. While working as a psychologist, Dr. Ribeiro completed various postgraduate courses in the field of drug dependence. This led him to begin working with drug-dependent patients in 2005 at the International Hospital Medimar and to provide outpatient care.
Dr. Ribeiro's research has been produced 16 scientific articles published in noteworthy journals listed by the Institute for Scientific Information. He has also contributed book chapters and translations of various manuals. His current research interests are the development of new technologies applied to cognitive development and brain stimulation.
Brain Bootcamp - Telegraph | Brain Training - Mr Porter | Stress Management
Neurofeedback Session
Using the latest technology in software and devices, neurofeedback can train the brain in key areas, such as: relaxation, concentration and overcoming phobias. It is recommended to optimise intellectual capacity and to prevent Alzheimer's.
Neurofeedback is a brain-computer interface training method in which selected parameters of brain activity, normally not perceived by the patients, are made visible. This information is transmitted via monitor and loudspeaker and can be viewed as 3D images.
The main goal of this technique is for patients to better self-regulate their brain activity. Many illnesses, disorders or unwanted behaviour patterns are due to dysregulation of brain activity. Patients can learn to compensate for these dysregulations and to achieve more functionality.
If you are ready to start your wellness journey at SHA Wellness
call our wellness advisors at 020 7843 3597 or
enquire here
.