Healing Holidays Wellness Expert
Guest Blogger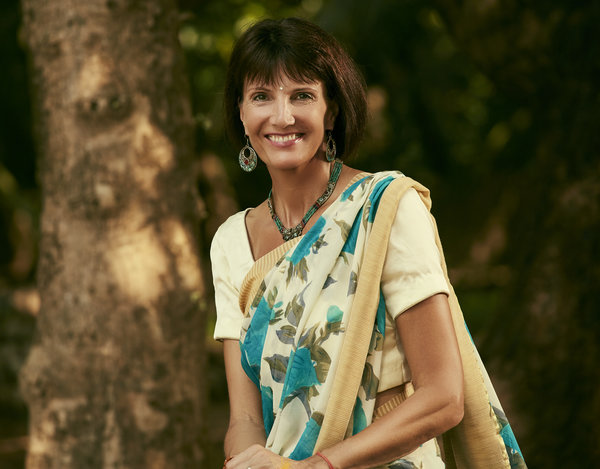 Anandi's journey started in the fitness industry in 1986. A born leader and teacher, she found herself teaching others throughout her career in fitness, beauty and wellness. She now lives in Italy and runs workshop and retreats, in Italy and London. Anandi is Alison Francis's spiritual name given to her by her guru in India in 2007.
She has appeared in the press all the major glossies including Cosmopolitan, Women's fitness, Psychologies and the London Evening Standard.
Anandi is the author or Breathe Better, Sleep Better. She inspires people to take a breath as soon as you meet her. Her professional credentials are:-
Ayurveda Practitioner, approved by the International Practitioners of Holistic Medicine
Qualified NLP instructor and
Chopra-certified Primordial Sound Meditation Instructor
Registered Senior Yoga Teacher (Approved by The Yoga Alliance)
Mentee of the late Georg Feuerstein and graduate of 800hrs of yoga philosophy
Akhanda Yoga Teacher Trainer
Author Breathe Better, Sleep Better
"Sleep is fundamental to health, without it, it is impossible to reach our full potential. I firmly believe that taking the right holistic steps one can create a healthy sleep regime without the use of sleep aids." Anandi
Latest by Anandi - The Sleep Guru
"Brilliant organsisation by Karen at Healing Holidays who was so helpful in terms of organsing our Bangkok stay, all transfers and recommending room types and programmes at Kamalaya. The trip was wonderful and went without a hitch and I am already wanting to return to Kamalaya. A very special place which exceeded our expectations - amazing treatments, delicous food, a very welcoming and relaxing environment and the most wonderful staff....and a villa overlooking the pretty beach. Bliss!"