Top Five Rejuvenating Retreats
---
Today's fast-paced lifestyle with long work days and jam-packed social schedules takes a serious toll on our health and wellbeing. It is no wonder that mounting stress cannot be alleviated during a weekend; it is necessary to dedicate more time to ourselves in order to fully reset. We at Healing Holidays know the very best rejuvenating retreats that will put the pep back in your step, so embark on one of these programmes and return to everyday life feeling completely refreshed.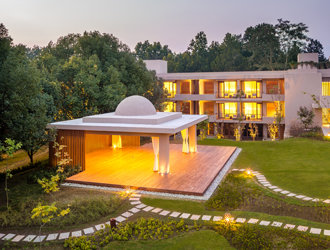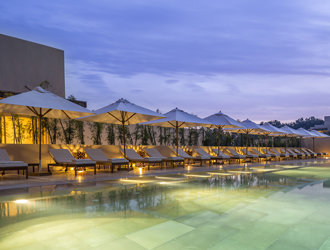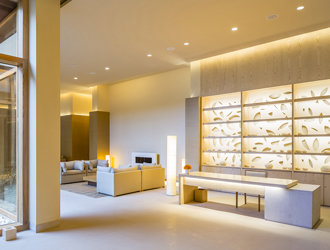 1. Vana Personalised Programme – India
In just a few short years Vana Malsi Estate has attracted and delighted the most discerning clientele, and this impressive newcomer has already earned two coveted spa awards in 2016. Hailed as the Most Life-Changing Retreat by Condé Nast Traveller and revered as the most Authentic Retreat by Tatler, Vana is a world-class sanctuary that will heal and nourish you. With a personalised programme, this international ashram suits everyone who needs time and space to heal. And not only is the programme tailored, each treatment is specifically customised to maximise effectiveness based upon biological and psychological factors.
After an initial consultation, the ultra-caring staff will assess any issues that you would like to address, including weight management, stress reduction, strengthening immunity and other lifestyle changes. A selection of indulgent treatments, with origins in many ancient traditions, will be prescribed including practices from Ayurvedic, Tibetan and traditional Chinese medicine for a well-rounded wellness experience. The cocooning environment in Vana will allow you to re-connect with your best self and return to your life feeling absolutely purified.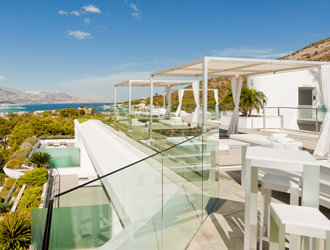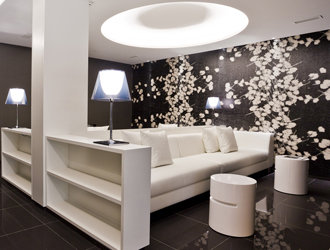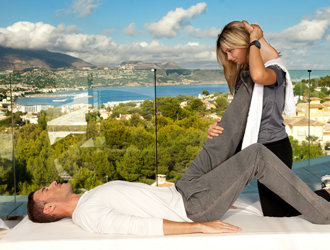 2. SHA Wellness Clinic Rejuvenation Programme – Spain
SHA Medical Clinic, one of Europe's top medi-spas, was honoured with the Most Directional Clinic Spa Award 2016 from Condé Nast Traveller. Equipped with the most modern technology, cutting-edge diagnoses and recent treatments, you will benefit from both the facilities and knowledgable, thorough team of specialists. The programme will draw upon a combination of Eastern and Western treatments to best benefit your health, and the veritable smorgasbord of therapies will help you to feel rejuvenated.
Your personalised programme (including treatment plan, activities and diet) will be informed by a saliva sample 45 days before you arrive at SHA and by your initial consultation session. The varied intensive programme offers diagnostics galore and you will consult with specialists of anti-ageing medicine, genetic medicine, nutrition and natural therapy, bioenergetics and more. No stone will be left unturned during the SHA Rejuvenation Programme, so you can settle back into life with utter confidence in your health and improved sustainable lifestyle.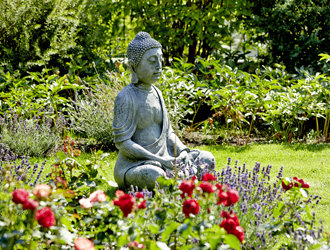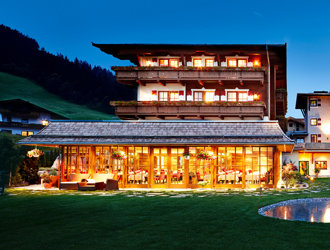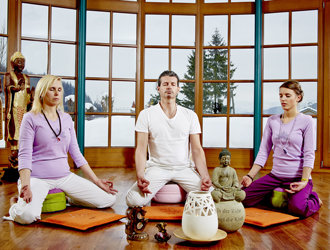 3. Ayurveda Resort Sonnhof Fountain of Youth Rejuvenation Week – Austria
A long-haul flight to India is no longer necessary for incredible Ayurvedic treatments because you can simply head to Ayurveda Resort Sonnhof in Austria. The Fountain of Youth Rejuvenation Week suits those who are looking to slow down, stop or even reverse the signs of premature ageing. Not only will you gain aesthetic benefits, you will also see improvements in your immune system, digestive system and physical strength. For nutrition, the full-board Sonnhof Signature cuisine will suit your Ayurvedic constitutional type and support the progress you make on your programme.
The Ayurvedic treatment menu includes a wide range of massages that focus on different areas of the body, and use of the other Ayurvedic Centre facilities will help you to relax and regain your energy. You will feel completely at home in the wood-burning sauna, the steam room, and the indoor panoramic pool. Guests can also recover in the outdoor Shiva Shakti energy with unique meditation areas and an abundance of refreshing mountain air. A stay at the Ayurveda Sonnhof Resort can give you the re-boot that you desperately need.


-
4. Bad Ragaz Therapeutic Relaxation Programme – Switzerland
Grand Resort Bad Ragaz claimed the title of Medical Master at the 2016 Tatler Spa Awards because it is the "ultimate five-star hotel-hospital hybrid." The Therapeutic Relaxation Programme here will not only pamper you, it will actually change your life by stimulating a physiological relaxation response that will de-clutter your nervous system. Your mind, body and soul will be calmed as you take yoga classes, meditate and undergo relaxing treatments – and you will have personalised support at the ready, should you need this during the programme.
You will feel completely comfortable in Bad Ragaz with its outstanding facilities and lovely accommodation, which will help you to relax in no time. The Bad Ragaz relaxation programme will help you to de-stress, find your inner balance and regain your vibrancy, leaving you feeling just like your old self.



5. Kamalaya Comprehensive Detox & Rejuvenation – Thailand
Crowned the Best Destination Spa at the Conde Nast Traveller Spa Awards 2016, Kamalaya offers a peaceful atmosphere for those looking to escape an exhaustingly overstimulating environment. If you have already tried and adored a detox programme, this comprehensive rejuvenation programme will particularly suit you with herbal remedies, supplements and advanced treatments from both Eastern and Western traditions. The complete programme of daily therapies will optimise the detoxification process and help your body to properly recalibrate.
Enhance wellbeing on multiple levels and take advantage of the steam cavern, swimming pool and plunge pool. To stretch the muscles and get the blood pumping, attend the daily scheduled fitness activities. Surprisingly, exercise may help your body to rejuvenate. This comprehensive stay at Kamalaya will help to clarify both your mind and body.

For more information and for help selecting a rejuvenating retreat,
then get in touch with one of our wellness advisors today by calling

02078433597 or
enquire here.
---