My Success Story: Cancer Recovery at VIVAMAYR
---
Incredibly Irina Sharma, the founder of eKadaa Public Relations, has emerged from a battle with breast cancer looking and feeling better than ever. Over the years, Irina has created and implemented occasionally controversial campaigns in order to improve public health in the Middle East because she feels a "moral responsibility towards society." She has helped to raise awareness of breast cancer, encouraging more screenings, and she has boldly informed the Dubai community about the culturally taboo topic of HIV/AIDs at a popular rock festival. Irina continues to educate others about health today, selflessly sharing information about her personal experience of fighting cancer and of her recovery at VIVAMAYR Maria Worth in Austria.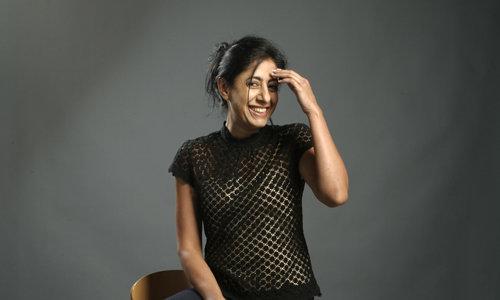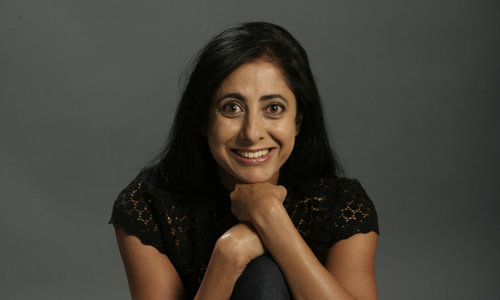 Q. What was the best piece of advice you received?
A. Don't let fear make your decisions. My 6 year old Nephew helped me a lot. His mantra in life is "Because I CAN." If you ever ask him why he did something, he will always answer "Because I CAN," so when I was diagnosed with cancer, my path ahead was straight forward. Only three letters registered in my mind: C-A-N, and from there onwards there was no room for any doubt or fear.
Q. What helped you overcome the psychological and physical challenges?
A. I think it was a combination of my "Will" that played the most important role along with prayers and support from everyone around me, knowing that I chose my path in treating cancer and continuing my recovery.

Q. Is there a motto that you now live your life by?
A. Since a very young age, my father taught me to wake up and say: "Today is my Day," "It is all about Now," and "The gift we have is the Present." And my mother always taught me to say 'thank you' to the universe every night before going to sleep, which I still continue to do. I was gifted with a Father who taught us the meaning of will and a Mother who defines purity.

Q. What was the most positive thing that came out of your experience? -
A. I have learned that each and every being comes with its own intrinsic healing capability. We can activate the power of self healing through natural means. Virtually every culture in the world has developed medicine thousands of years ago. That was, and is, Real Medicine. It's unfortunate that we systematically neglect that approach to prevention and wellness.

Q. Why did you take the path of alternative medicine, and how did it affect your recovery from cancer?
A. I do not use the word "alternative" because I feel that most of our natural treatments were the norm before big pharmaceutical companies became
involved. Since childhood, Dr. Mommy always had a natural herbal solution at home – and until date she preaches, "Your thoughts and your food make you a healthy human."
I believe that if we integrate modern medicine with the study of other established medicine, we can eradicate most health problems.

Q. What did your cancer treatment and recovery look like?
A. My treatment could be classified as integrative medicine. I had a double mastectomy, but opted to forego chemotherapy and Tamoxifen. Upon diagnosis, I went to VIVAMAYR Maria Worth straightaway to consult Dr. Harald Stossier and oncologist Dr. Wolfgang Köstler. I stayed there for 3 weeks to prepare my immunity before undergoing surgery in Dubai with Dr. Houriya Kazim. I chose a specific date – 10 days after my menstrual cycle when my body was the strongest. Beforehand, I put forward my treatment requests, which took time to approve because the doctors involved in the surgery had never administered infusions from the Modern Mayr Medicine approach, which I followed pre-, during and post-surgery.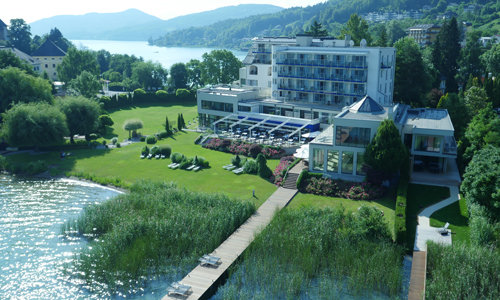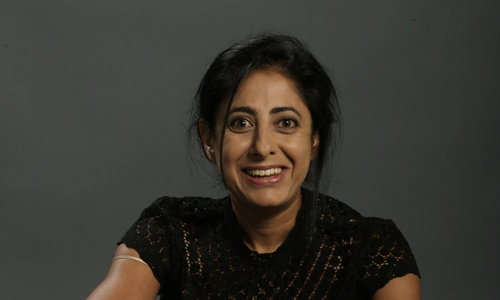 Now that Irina's health has recovered, she aims to be a voice of reason for those who are diagnosed with cancer. Although she has learned much for her own personal experience, she continues her personal quest to learn more about health and how societies approach health issues. Irina believes that successful treatment should be derived from a philosophy of health and medicine that focuses on treating the person – rather than solely the disease. Her version of a well-rounded treatment does not only include natural medicine, but also diet and body work. A symbol of strength and resilience, Irina would like to continue working with doctors to spread the importance of nutrition and natural medicine in the treatment of cancer and other diseases.
For more information about VIVAMAYR Maria Worth or VIVAMAYR Altaussee Mayr medical programmes, please contact our Healing Experts or call 020 7843 3597.
*The views expressed in the answers are solely the opinion of Irina Sharma.
---