Dr Harald Stossier, the internationally acclaimed godfather of Modern Mayr Medicine, and his skilled team bring you the next generation of holistic health care at VIVAMAYR Maria Wörth. Situated on the shores of the breath-taking Lake Wörth in picturesque Austria, this impressive private medical spa offers guests the full package when it comes to an effective wellness retreat and delivery of the Mayr Cure. Expect to find the very best in modern medical therapies, cutting-edge facilities, immune boosting detox and diet treatment plans and much more at this gold-standard medical clinic. Not content with just offering an exceptional health and wellness offering, VIVAMAYR Maria Wörth also aims to provide guests with a fantastic all-round experience; look forward to spacious rooms and suites complete with luxurious features and some even with lake views, as well as a host of facilities and activities for a more enriching stay – fancy a round of golf or some water-skiing? If you are looking for plenty of individual attention, effective treatments, and time to relax and heal at one of Europe's top medical spas, VIVAMAYR Maria Wörth is the place for you.
Nearest Airport: Ljubljana

Transfer Time: Approx. 50 minutes





Sharing from
£
2949.00
£
2949.00
pp
Singles from
£
3199.00
£
3199.00
pp
Including transfers, accommodation, full board and a 7 night programme
Recommended for
Medical Spa | Detox
---
Room Types
The comfortable bedrooms and suites at VIVAMAYR are stylishly decorated with modern interiors and equipped with the latest technology. The general standard room includes a balcony, TV, DVD-player, internet connection, safe and tea making facilities. Each of the 45 immaculately designed guest rooms have brand new bathrooms and updated furniture and fittings to ensure exceptional comfort and elegance for guests. For extra comfort, a bathrobe, slippers and beach bag are also provided. Two suites are housed in a stunning, romantic self-contained lakeside villa with its own private jetty.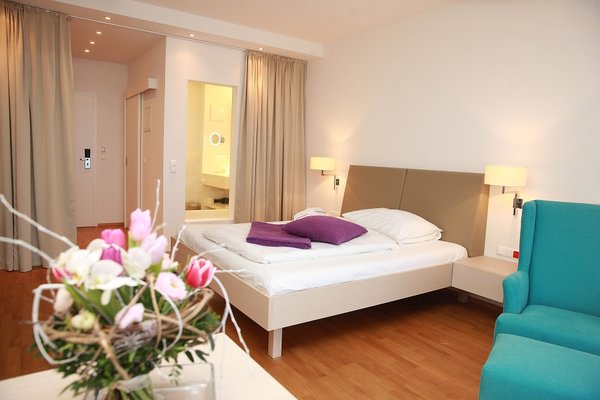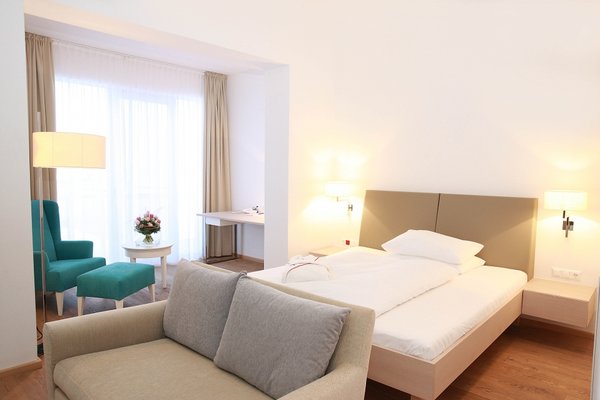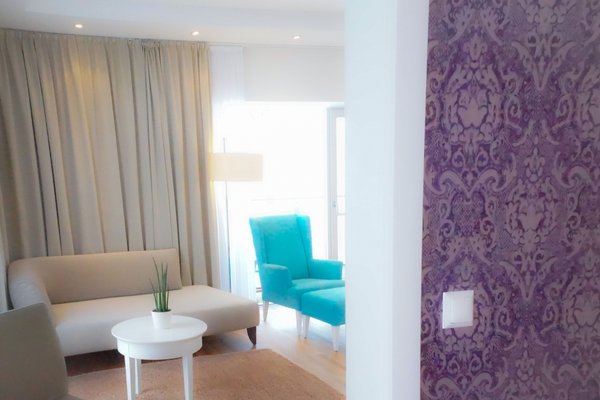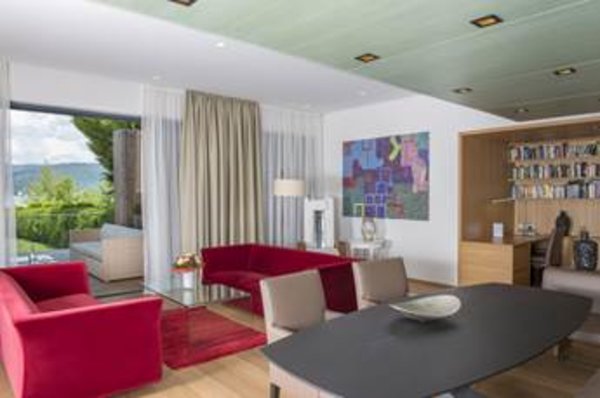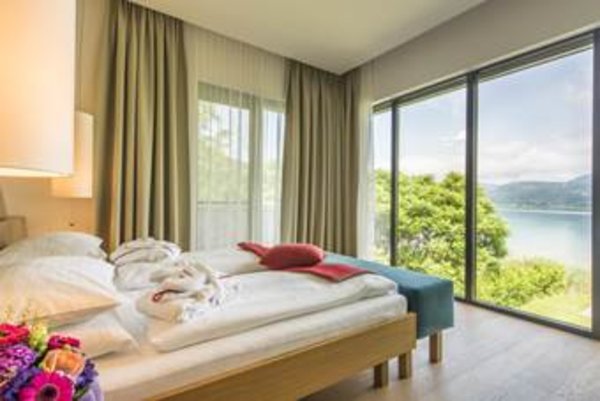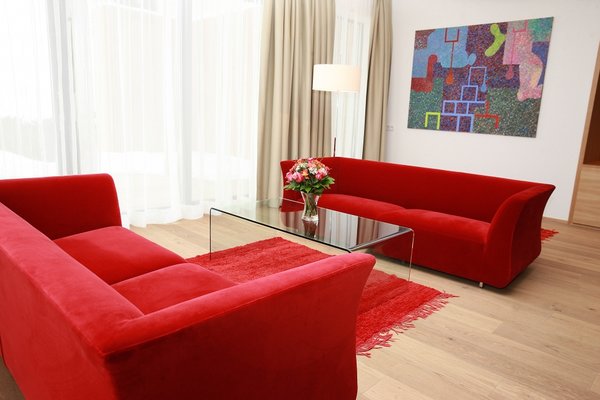 Spa
The sophisticated medical diagnostic clinic boasts numerous saunas and steam baths, a glorious garden sauna, infrared light chambers, an indoor pool and relaxation rooms with panoramic views of the lake. The VIVAMAYR Health Centre provides the comfort of a leading international hotel: an oasis of peace with a a friendly service and cosy atmosphere. The attentive team provides guests with tailor-made guidelines to detoxify and transform the body, soul and spirit.
Cuisine
Good quality food is an essential part of the F.X. Mayr medicine. The freshly prepared organic food provides sufficient nourishment along with essential vitamins and minerals for energy, strength and endurance.
Activities
There is plenty to keep you busy at VIVAMAYR Maria Wörth with the focus being on outdoor activities that make the most of the spas' stunning surroundings. On the more gentle side of things you could opt for golf, hiking or Nordic walking which get you out in the fresh Austrian air and give you the chance to admire the beautiful scenery. For those who want something a bit more active cycling, rowing, and swimming are also popular options that will ensure your fitness needs are met. If you want to try something a little more extreme depending on the seasons skiing and water-skiing on Lake Wörth are also offered.
If you'd prefer to stay inside however, there is also a fantastic fitness centre that will ensure you are able to keep active.
Facilities
Meticulous attention to detail went in to re-designing VIVAMAYR'S brand new state-of-the-art medical centre, a stunning infusion treatment space, a high spec laboratory and colonic hydrotherapy and hyperthermia rooms.
Medical zone
Fitness area
Spa - including saunas, garden sauna, steam baths, infrared light chambers, indoor pool, Kneipp area
Beauty salon (cellulite-busting programme, massage facials, etc.)
Location
VIVAMAYR is located on the picturesque southern shores of Lake Wörth in Klagenfurt, an area renowned for its outstanding natural beauty. The peaceful and glorious setting for the modern clinic and hotel complements the restorative therapies of Modern Mayr medicine.
The airports nearest VIVAMAYR Maria Wörth are located in Ljubljana and Klagenfurt. Direct flights from London Stansted, London Luton or London Gatwick to Ljubljana take approximately 2 hours. Flights to Klagenfurt with 1 or more stop-overs can be arranged from London (1 stop with Austrian Airlines), Birmingham, Nottingham, Leeds and Manchester.
Videos
Reviews
Insider's Tips
Take a dip in the crystal clear lake
Take the opportunity to use the infrared light therapy rooms - this will assist your healing process.
Awards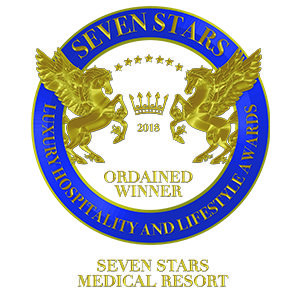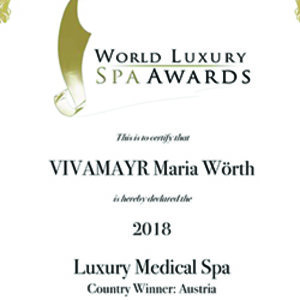 ---