---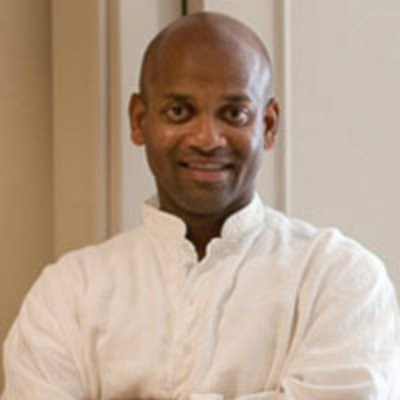 Sam Kankanamge is the founder of Sen Wellness, a holistic health clinic in London and a wellness retreat in the south of Sri Lanka which both provide a well-rounded level of care for their patients and guests; not only through holistic therapies, but also using yoga and varying workshops to help empower and support lifestyle changes. We recently sat down with Sam to get the inside scoop on all things wellness.
How did you become an osteopath and what led you to set up a clinic in London?
After graduating from a very conventional osteopath school, I was then fortunate enough to work with children in a charitable and reputable osteopathy clinic. Here, we supported children who could not always afford ongoing private treatment. This clinic was in Harley Street, which led me to develop a private practice in the area. I began Sen Wellness with the idea of providing a high level of healthcare for all patients, to address emotional, physical and mental wellbeing.
What types of ailments/injuries do you treat and how do you treat them?
I see patients with varying issues, from sports injuries to mothers to be. Whether its physical or emotional, my work is to find that deeper underlying connection between the two and help to shift any blockages that are in the way of leading a healthy and happy life.
A few years ago you opened Sen Wellness Sanctuary in the south of Sri Lanka. What is it and how did it come about?
Sen Wellness Sanctuary is an authentic healing centre with a strong professional set up providing a patient centred holistic approach. After working for 25 years in London, there was a limitation to how much could be provided at the clinic. I wanted to expand this further afield to be able to further support my client base on a deeper level. Sen Wellness Sanctuary provides a natural healing environment, with top therapeutic care. Alongside this we provide a platform for guests to transform negative habits into positive lifestyle changes.
What could you expect from a stay at the Sen Wellness Sanctuary?
As mentioned there is a patient centred approach at the sanctuary, so each guest will have a consultation with the doctor on arrival to draw up a personalised treatment programme. There are daily sunrise and sunset yoga sessions held by world renowned teachers. We encourage a more communal way of living, helping people to connect with each other through shared mealtimes. The sanctuary is designed to maximize our guests' proximity and connection to nature, all to aid the healing process. The focus is to empower our guests to welcome positive lifestyle changes which will nourish their continued wellbeing. Most people leave feeling a strong connection to themselves and with a sense of overall positive health and vitality.
Finally, what's your advice to people reading this who are feeling stressed, tired, ill, or burnt out?
I have just read 'Silence in the Age of Noise' by Erling Kagge, a Norweigan explorer, and highly recommend it. Most burnout comes as a result of people being on overdrive due to too much noise from external factors including emails and social media or internal noises from their own thought process.

'Silence' beautifully takes the reader through recognising their daily stress patterns. He talks about how we never switch off which inevitably leads to stress and burnout and how we can combat this by bringing some stillness and silence into our lives through a few minutes of meditation each day.

For those who are feeling really stressed out or like they've already reached burnout then I would suggest they seek professional help and support that would provide specific advice around lifestyle changes and treatment modalities to help support the adrenal glands, nervous system and immune system.

This is the type of support that Sen Wellness offers, both at the clinic and with our holistic health retreat at the sanctuary in Sri Lanka where guests receive daily support and the necessary guidance to really make lasting changes and positive health habits.
If this blog has got you interested in booking a wellness retreat at
Sen Wellness Sanctuary
call our wellness
advisors at

020 7843 3597

or enquire
here.
---