European Wellness Holidays by the Sea
---
One of the perfect ways to unwind and look after your health and wellbeing at the same time is to combine your wellness break with a blissful beach holiday, however this doesn't have to mean visiting multiple destinations when there are a range of fantastic spas in Europe that are also situated right by the beach. Spend some of your time enjoying the treatments and activities on offer at the resort and the rest lounging around on the sandy shores at these destinations that offer some of the best beach holidays in Europe.
Vilalara Thalassa Resort, Portugal
Located along the stunning Algarve coastline, you'll find Vilalara Thalassa Resort with its Longevity spa. Featuring inviting seaside gardens and offering fitness classes that take place on or with views of the beach, you will find plenty of ways to make the most of the beautiful location here. Taking advantage of its fantastic coastal location even further, you can expect to find thalassotherapy treatments offered by the spa that incorporate the natural healing powers of sea water, so there are even more wellness benefits to being so close to the ocean.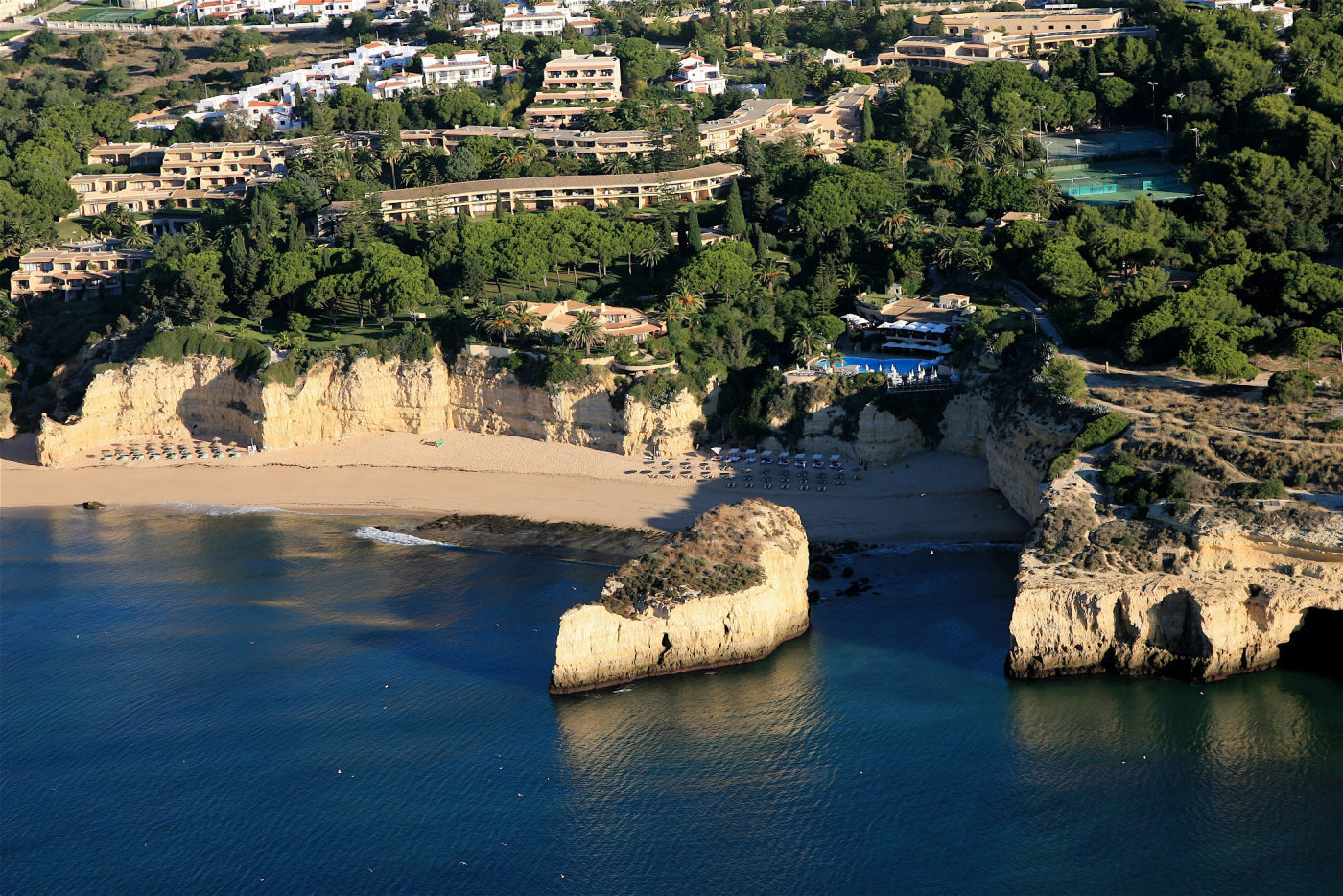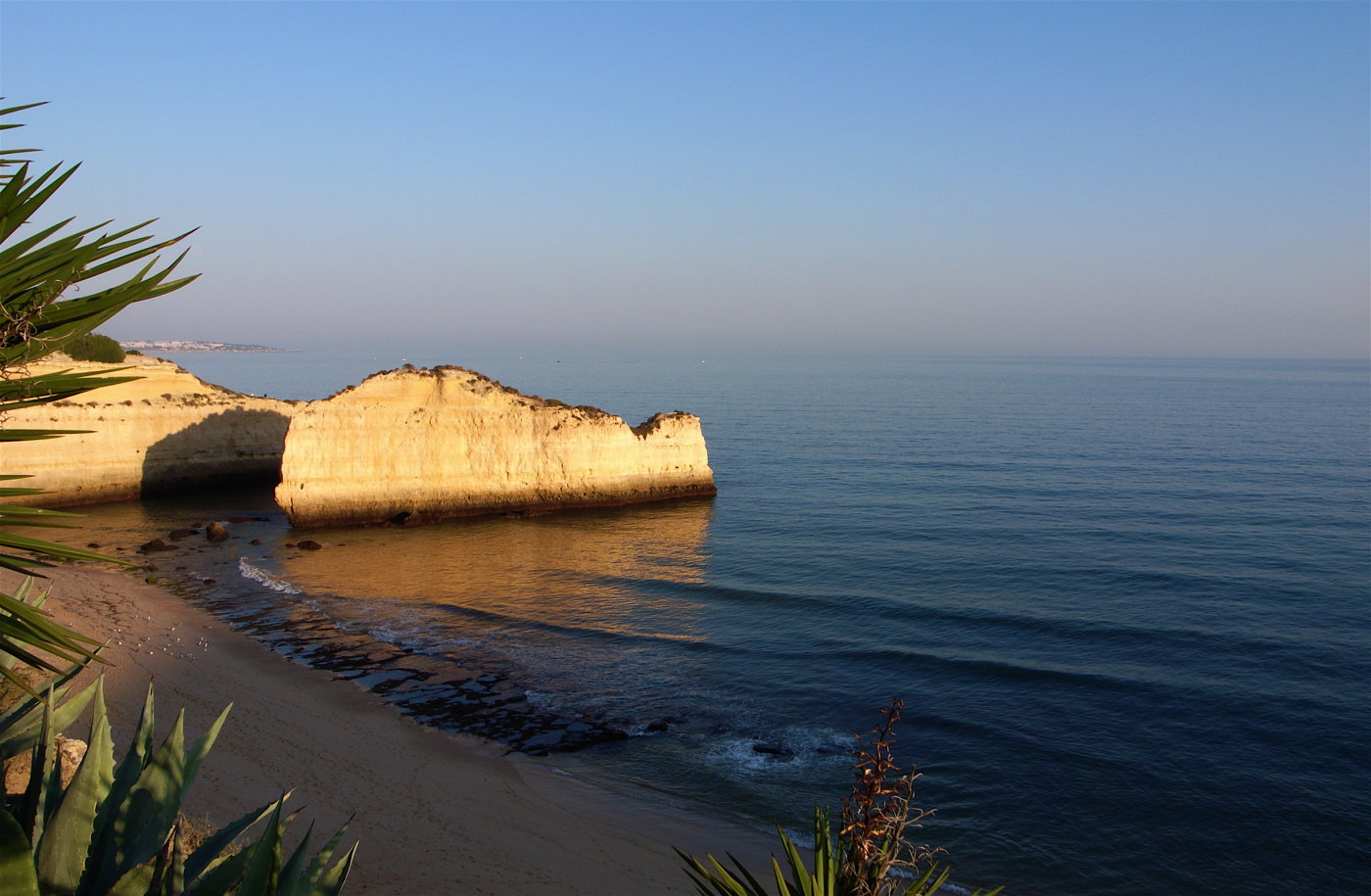 EPIC SANA Algarve, Portugal
Also located on the Algarve coast of Portugal is EPIC SANA Algarve, a spa that really makes the most of its stunning beach location. Whether you just want to spend time chilling out on the beach, or want a more serious wellness retreat that still gives you the option to spend plenty of time out in the stunning surroundings, EPIC SANA is ideal. For those looking to get fit, the beautiful location is sure to be more than enough motivation to get you outside and working out, with many of the retreats offering activities that take place on the beach, there's even a stand-up paddle boarding programme that really makes the most of the proximity to the ocean.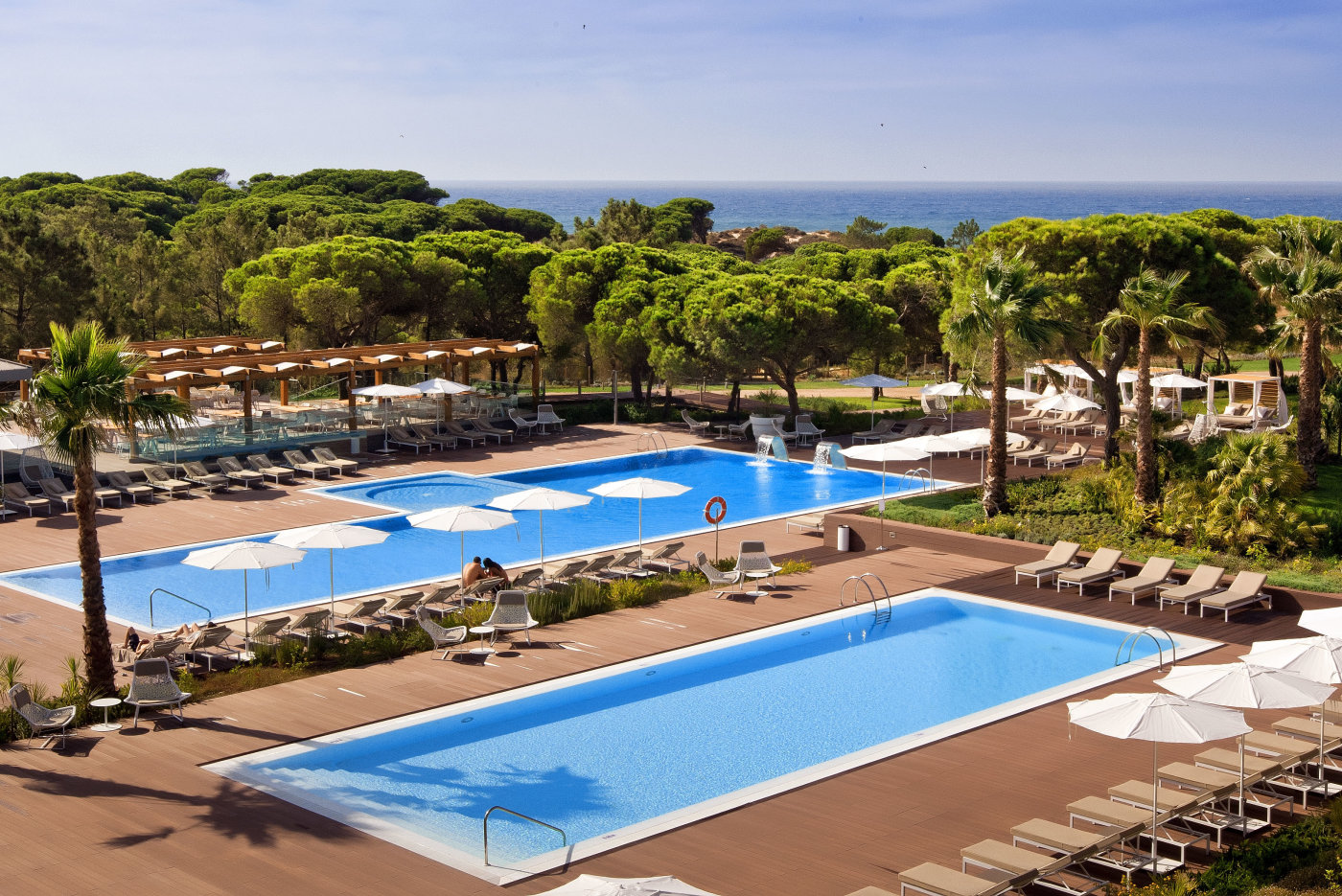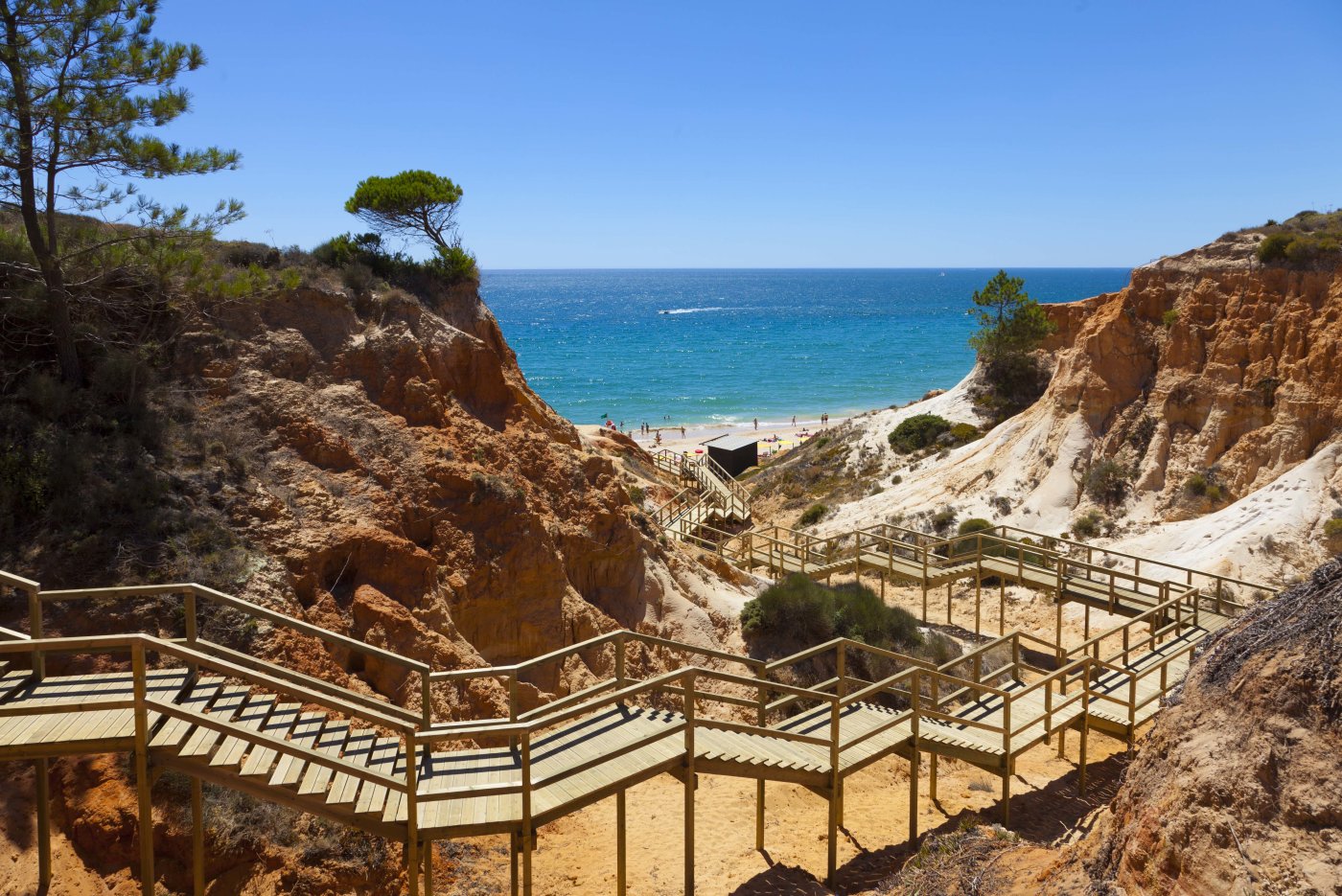 SHA Wellness Clinic, Spain
Found in sunny Spain and overlooking the bay of Altea, the beautiful deep blue ocean adds to the feeling of tranquillity present throughout this modern medical spa. SHA Wellness Clinic is best suited to those after a more serious wellness break but still wanting to enjoy beautiful coastal surroundings. Offering programmes to assist you with all manner of problems, from weight-loss to smoking addiction, the stunning sea views are sure to be a welcome sight after what can be intense treatments, and while not situated with direct access to a beach, you won't have to travel too far to reach pristine sands.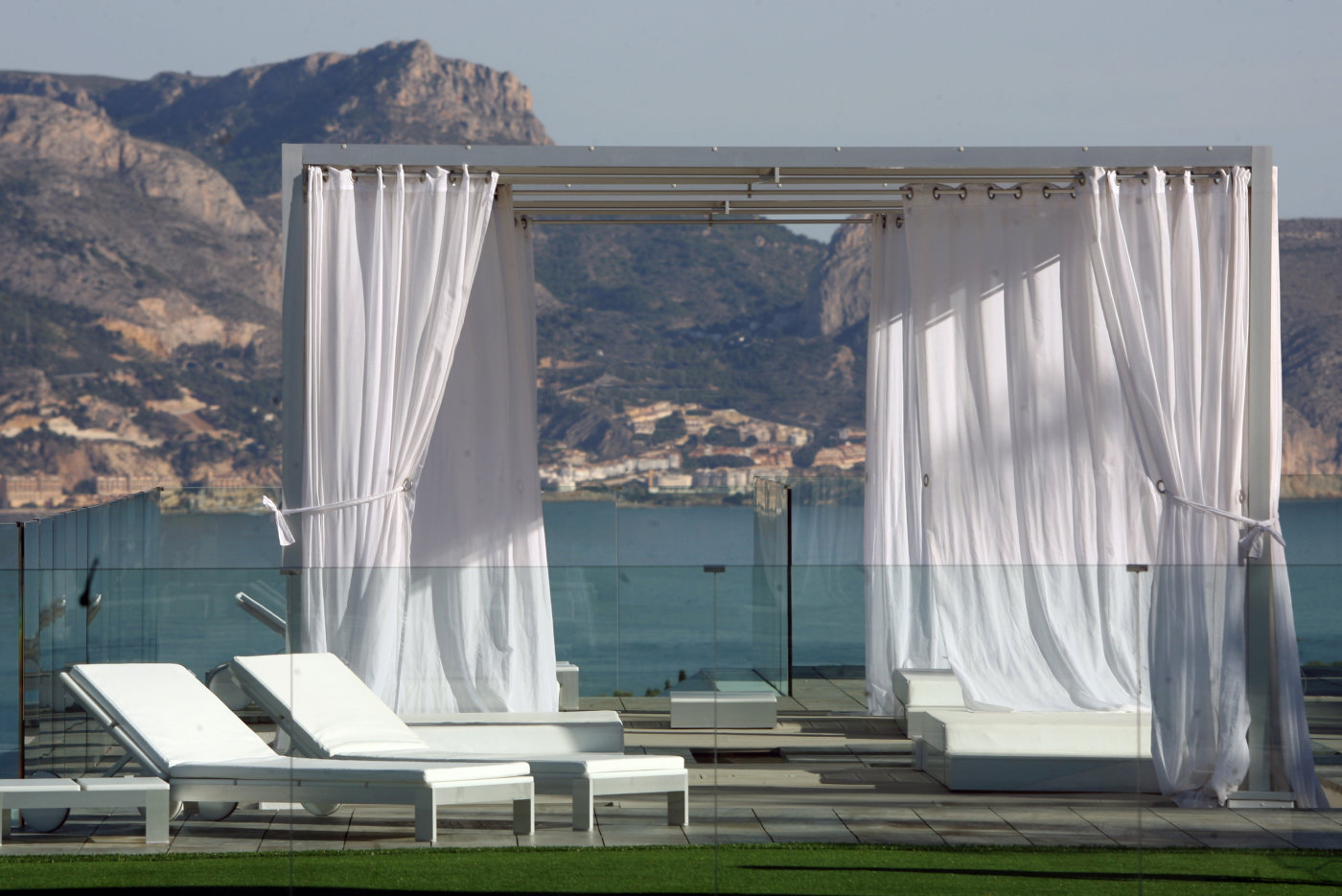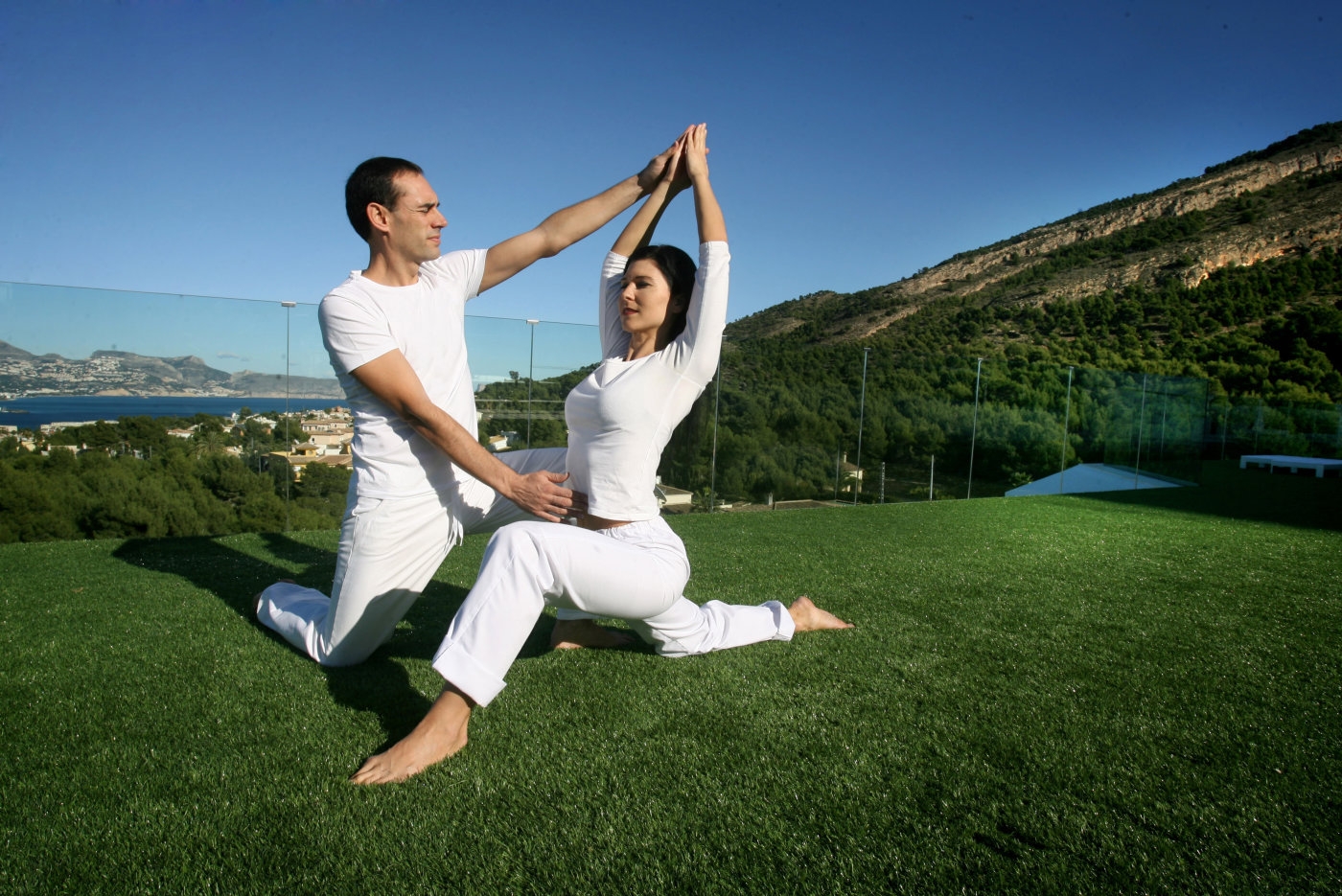 Almyra, Cyprus
This is one for those who are after some rest and relaxation right by the Mediterranean Sea, with Almyra exuding a laid back vibe and access to Alykes Beach that is sure to help you unwind in no time at all. With an excellent spa offering an extensive treatment menu as well as plenty of fun activities, many of which take advantage of the sea such as parasailing and scuba diving. With great facilities for children too, this resort is ideal for those who want to blend their spa break with a family holiday.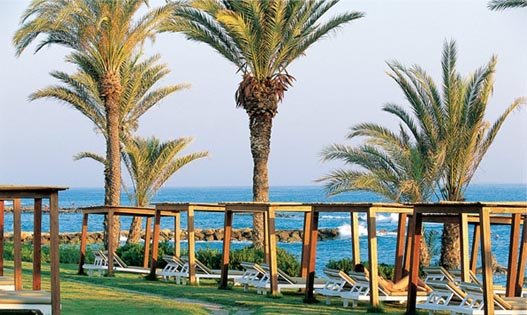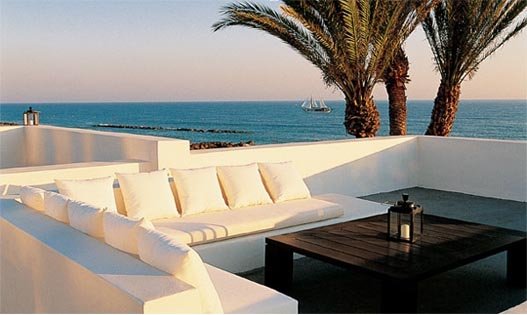 Amanzoe, Greece
The name Amanzoe roughly translates to 'peaceful life' and that is certainly what you'll experience when you arrive at this calming resort with views of the Aegean Sea. For those seeking some pampering this is the place to come with a superb Aman spa at your disposal. While the resort may not offer direct beach access, the breath-taking ocean views are unrivalled and sure to provide the perfect backdrop to your indulgent spa break, and the beach club with a range of activities and facilities is easily accessible.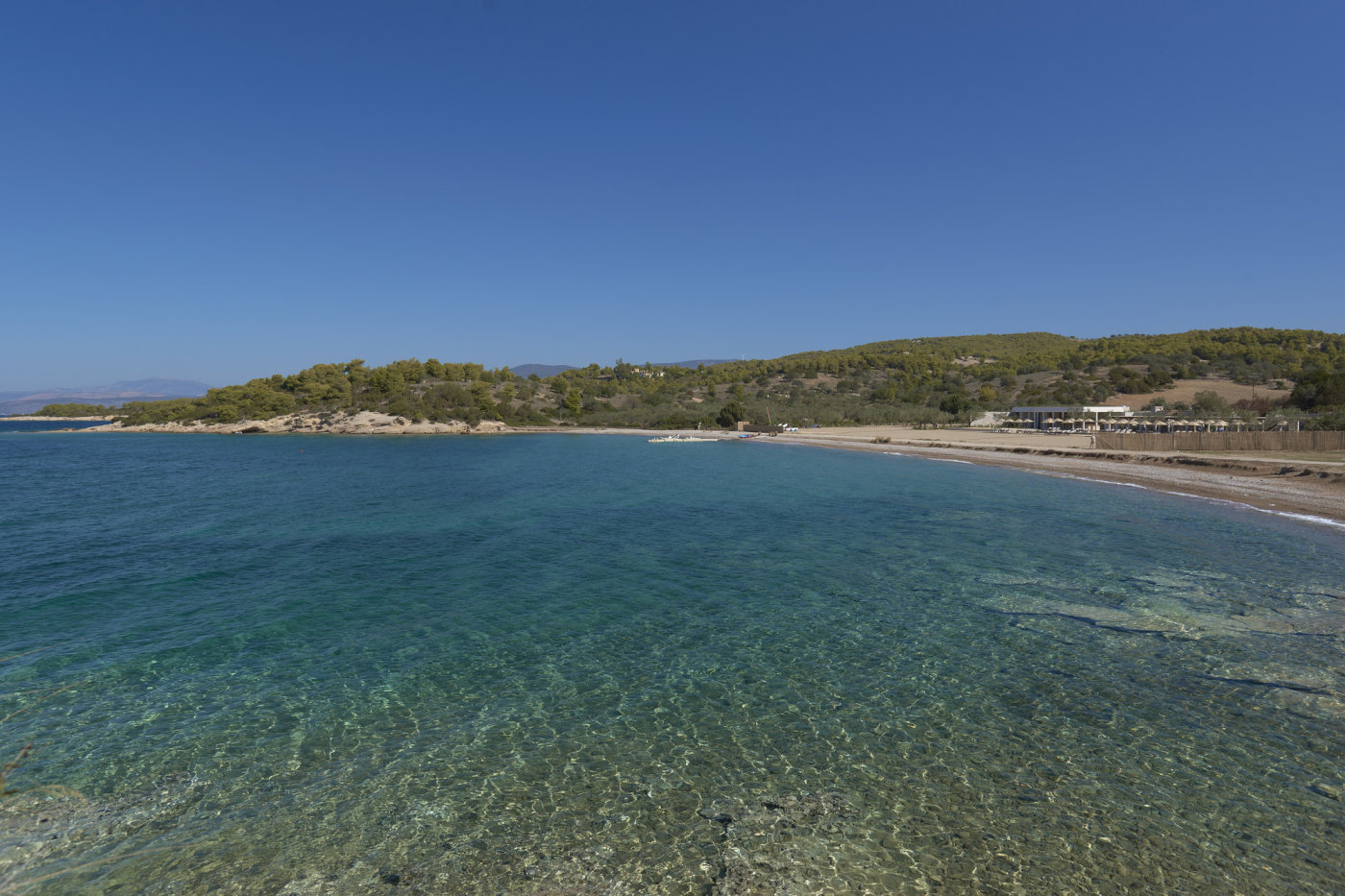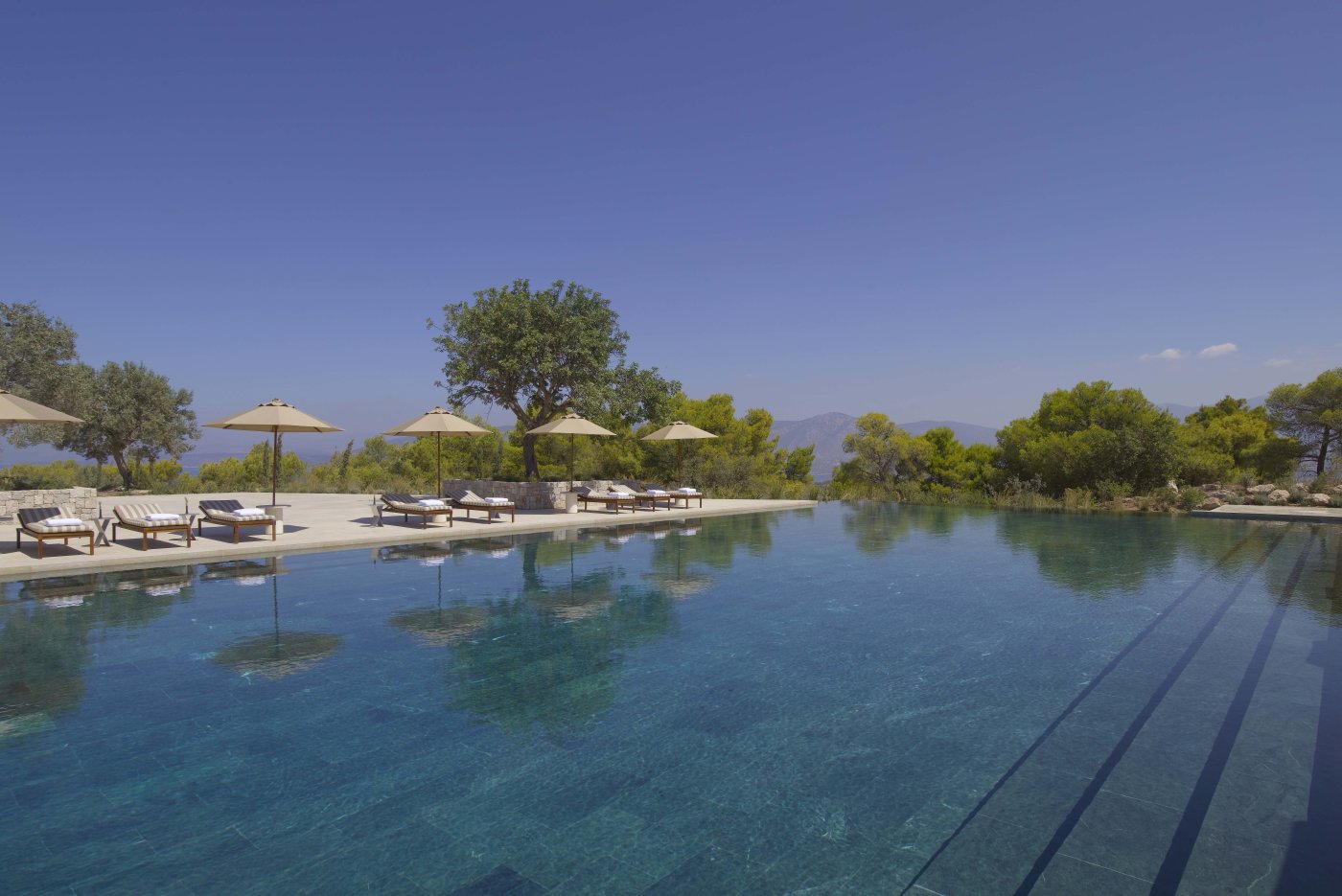 Mandarin Oriental Bodrum, Turkey
With an award-winning spa and two private beaches, where better to combine your wellness and beach break than the Mandarin Oriental Bodrum? Offering its unique Mayo Clinic Healthy Living Programme which is tailored to each guest and made up of a variety of different treatments and activities to promote your wellness, including yoga, meditation, massages and more, you can feel confident that your health is being well-taken care of, as are all your beach needs.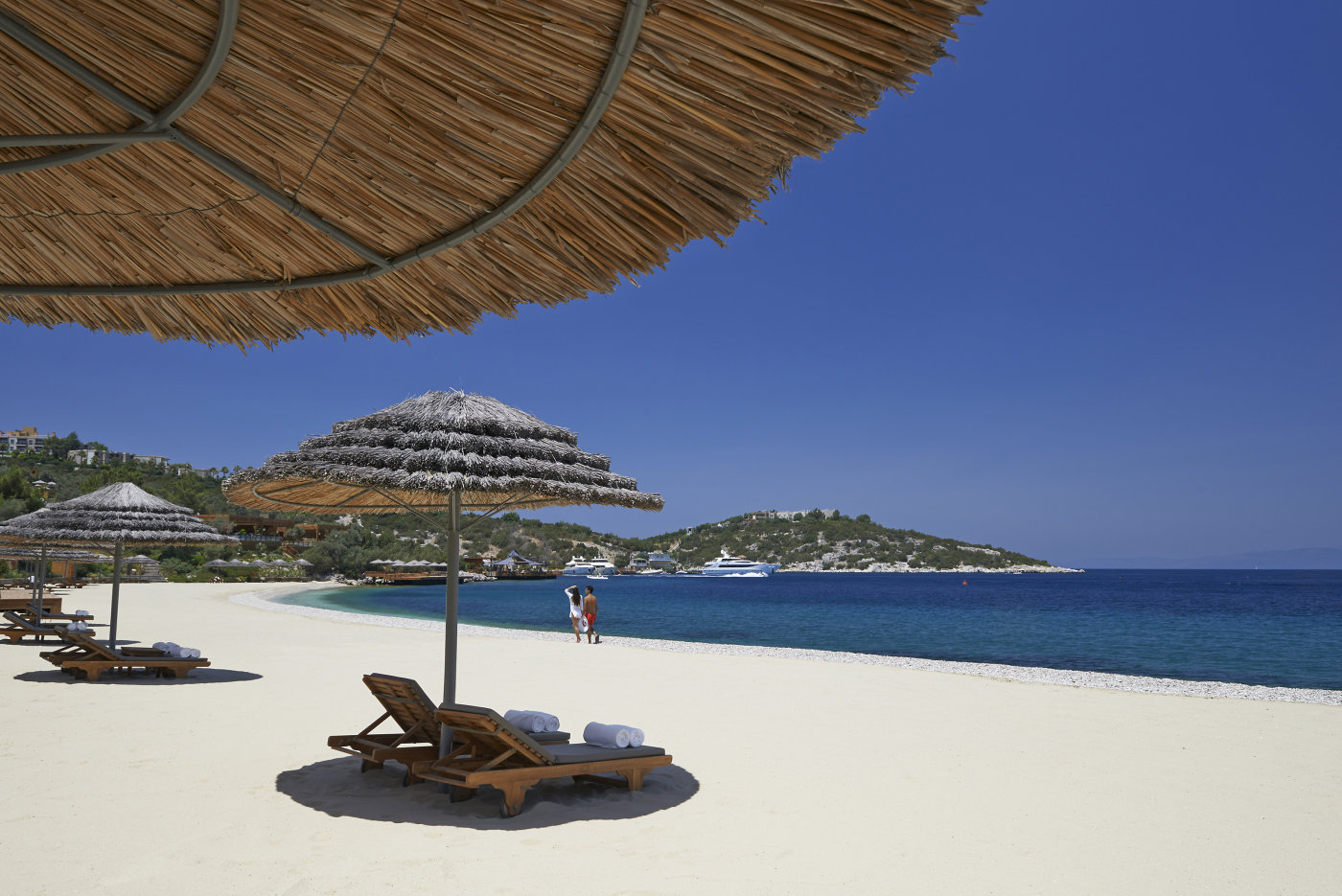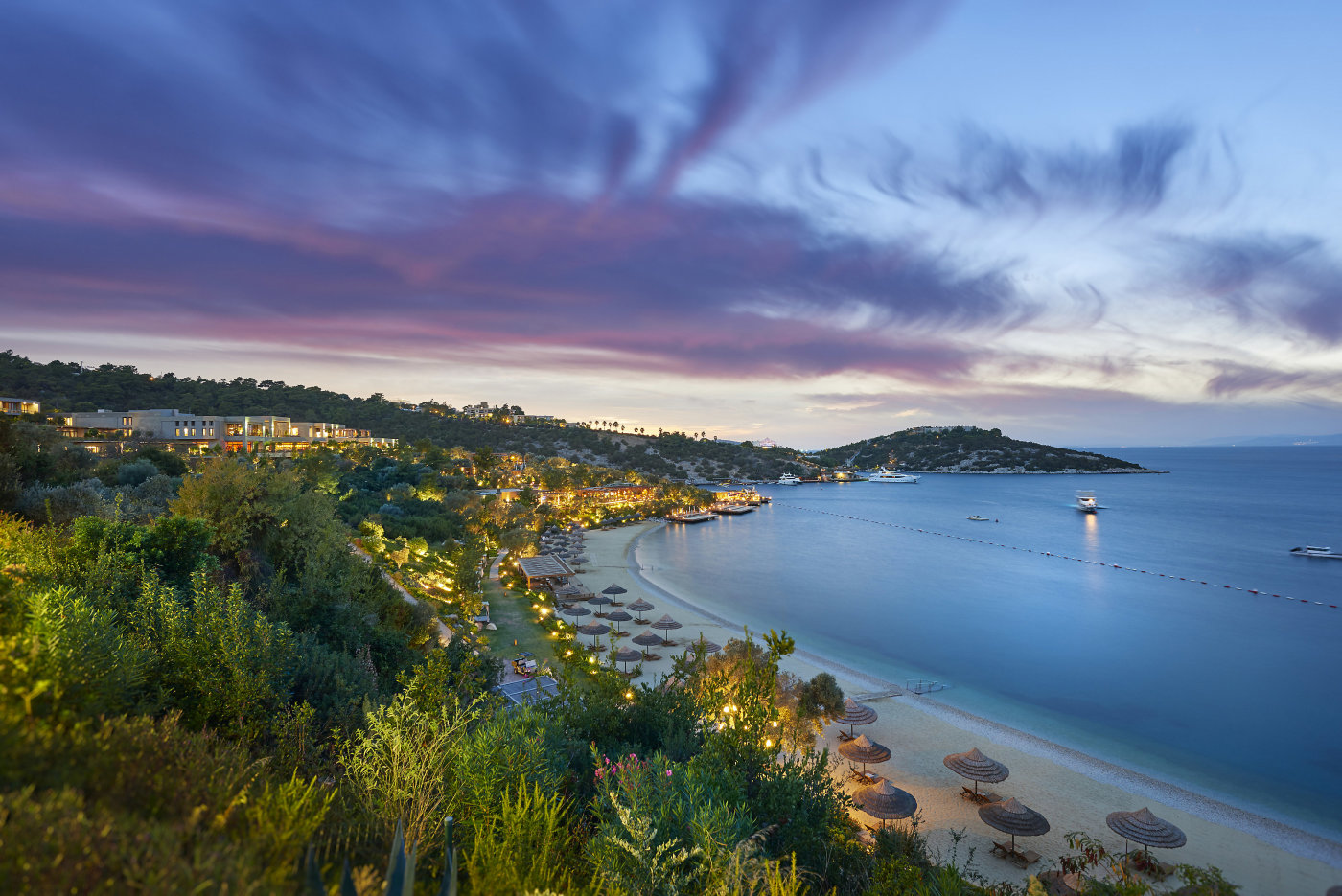 Marbella Club, Spain
Located on the coast of Spain, the impressive Marbella Club doesn't just rely on its fantastic beach side location to improve your wellbeing, with it also offering a variety of retreats to address a wide range of problems. Whether you want to lose weight, detox, stop smoking, or destress you can do it all, while still enjoying all the joys of being located right along a golden sandy beach. This is another spa that makes the most of the health benefits the sea can bring, also featuring a Thalassa Spa.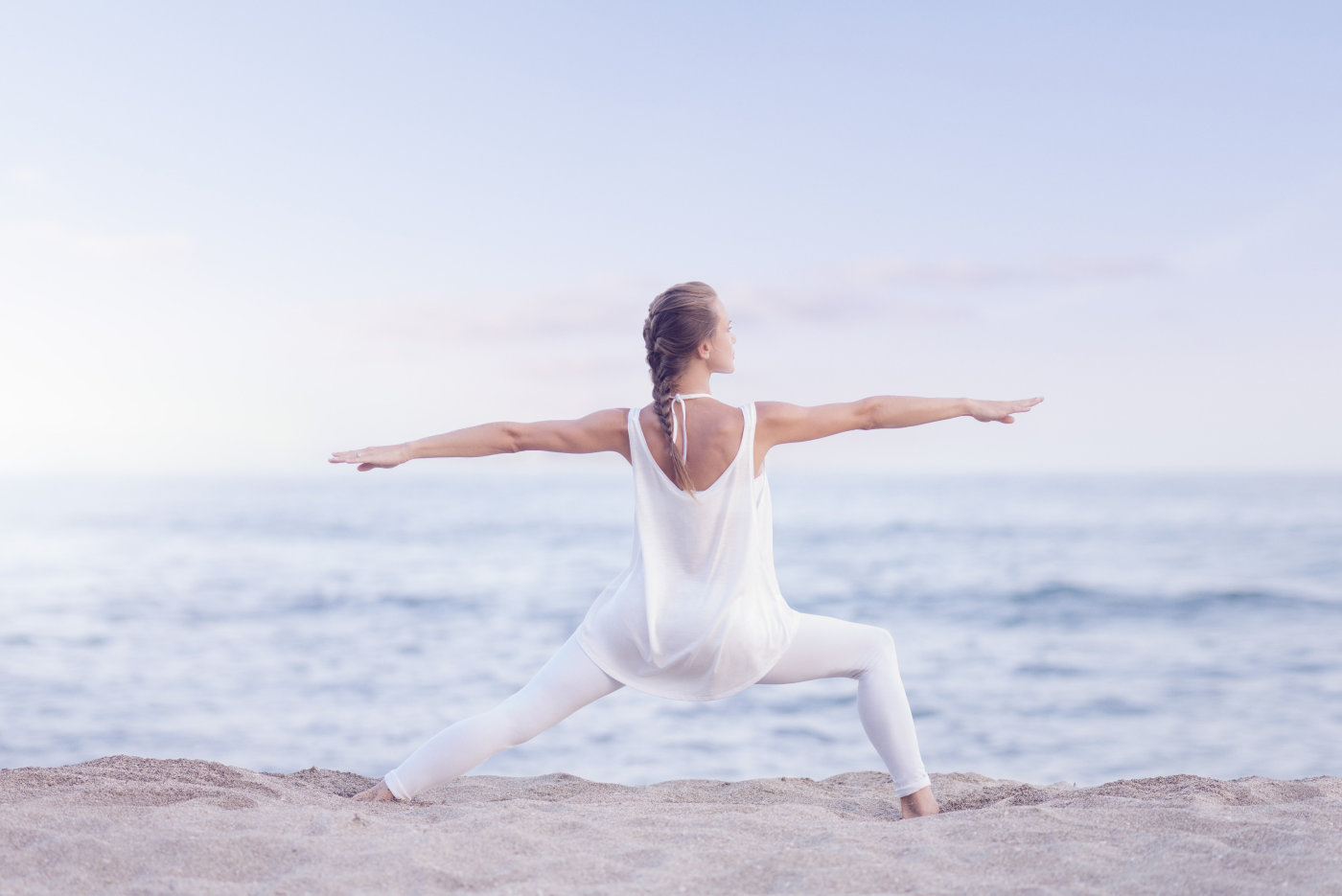 38 Degrees North at Aguas De Ibiza, Spain
If you want to get fit on the beach make 38 Degrees North at Agueas De Ibiza your pick. Nestled close to the quiet town of Santa Eulalia, at this resort intense beach work outs, both solo and on group retreats, are the main attraction. Overhaul your fitness out in the glorious sunshine on a beautiful beach, it's sure to make the bootcamp style exercise that bit more pleasant, and being able to cool off and refresh in the sea after certainly has its appeals too.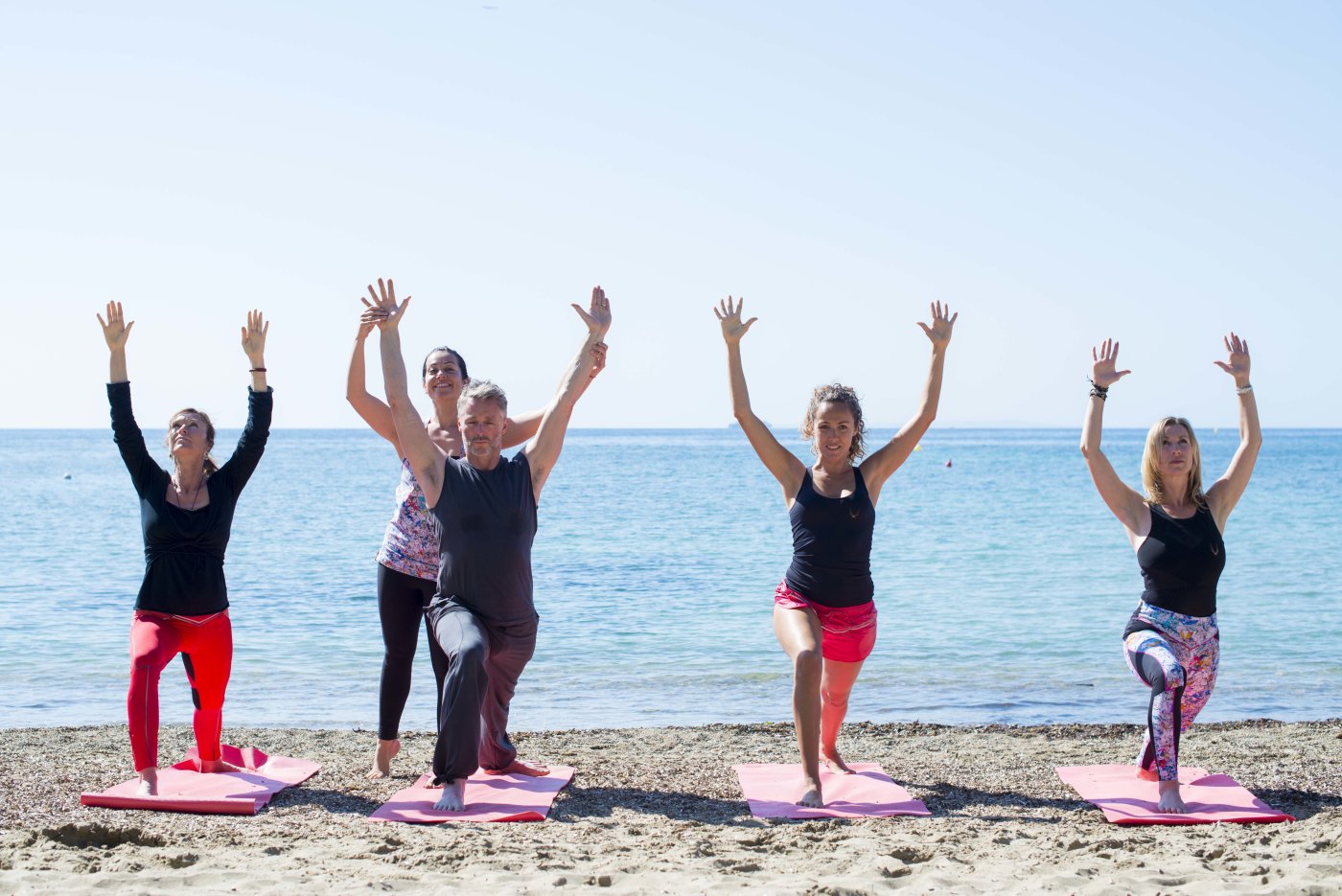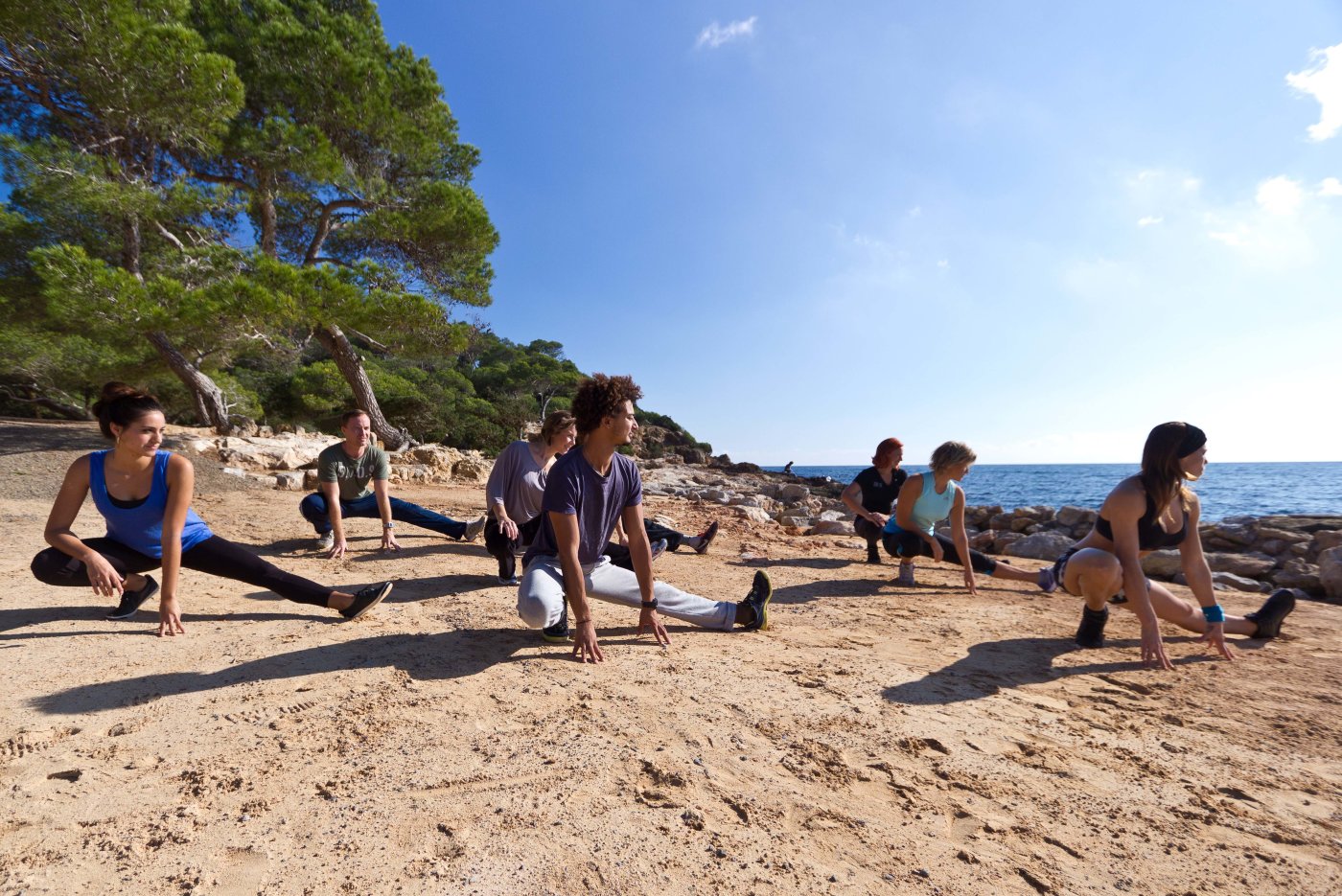 If you are interested in visiting a beach holiday destination in Europe on your next wellness break, contact the experts at Healing Holidays by calling 020 7843 3597 or email info@healingholidays.co.uk.
---