How to take care of yourself during menopause
---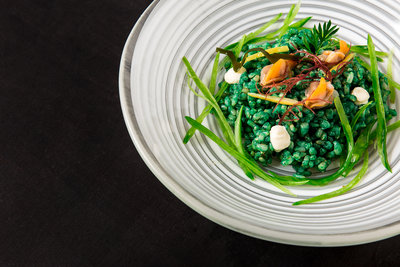 Even though we try to have and establish an understanding of what healthy nutrition is and follow certain diets, the reality is that not everyone has the same needs, health or age for that matter. As we age, the requirements our bodies need are in constant evolution, therefore, it is important our diet adjusts to these changes to make sure that our body is getting the right nourishment to work optimally.
That's why, nutrition expert Lola García from SHA Wellness Clinic, has shared her nutritional recommendations and healthy lifestyle guidelines for women who are going through menopause.
During this period, a woman's body goes through a lot of changes, and it is important to adjust the diet and lifestyle to reduce the common symptoms and prevent the illnesses that can arise from menopause.
As Lola claims, it is important for a women between 40-50 years to follow a healthy diet and exercise regularly to build muscle mass, as once a woman hits menopause, her muscle and bone mass begins to diminish significantly, therefore, it's important to strengthen them through muscle toning exercises, to avoid diseases like osteoporosis.
The ideal day would begin with a salty breakfast, to strengthen the stomach and balance blood sugar levels throughout the morning. The perfect breakfast would be:
Start with a miso soup accompanied by a spoonful of natto (a soy ferment that contains healthy bacteria).
After the miso soup, make wholegrain porridge to give you energy.
When it comes to strengthening digestion, within one week, the results are already visible.
On the other hand, if you exercise after eating breakfast, especially muscular toning exercises, it's advisable to consume some time of protein and vitamins and minerals 30 minutes after exercising. The best foods to eat are:
A handful of nuts
Green smoothie
Legumes pate or hummus with vegetable crudités
When it comes to maintaining a healthy gut, it's interesting to eat only until we are 80% full, just like the people in Okinawa do, the population that lives the longest.
By sticking to a healthy diet adapted to our bodies needs and exercising frequently, during a time where our body is going through biological and hormonal changes, we are able to bring our organism to balance and feel more vital and energetic.
SHA Wellness Clinic offers a Healthy Menopause programme to minimise the side effects of menopause and boost health and vitality.
---