Interview With REVIVO Founder Laurie Mias
05/03/2020, Laurie Mias
---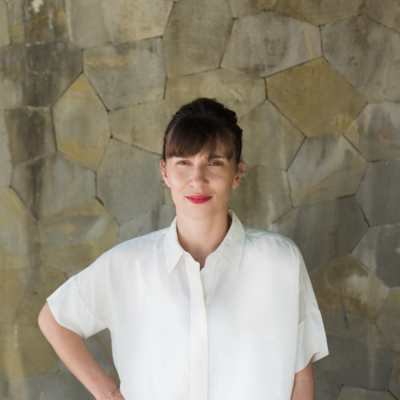 We recently sat down with Laurie Mias to get the lowdown on REVIVO, the wellness resort she founded in Bali.
What is REVIVO's wellness philosophy?
Live in the NOW. We aim to teach mind training and ultimately mind transformation to make you in control of your thoughts and be fully present, always.
What would you say is unique to REVIVO?
REVIVO is unique because it is very boutique/ personalised almost family-run hotel kind of style yet it is results/ science-driven and a real life-changing experience.
Why are REVIVO's emotional balance and mind training retreat one of its most popular programmes?
A lot of R&D is now available online and anyone can have access to it. Most of the "recommendations to stay healthy" are "obvious" such as "do not eat processed food, far from their natural state", "stop cigarettes and alcohol", practice exercise every day but some health topics are still a bit taboo such as "depression at work", "fatigue", "loneliness".. so many people are suffering from these problems but do not have anywhere to go. They feel it is not at the "psychiatric stage" or they do not want to see a doctor and start going on medications.. but still "google it" does not do it for them anymore. REVIVO tries to feel this gap here and I believe the "emotional balance and mind training" programme is the most appropriate to cure their "symptoms".
What sort of therapies/treatments or techniques are used in the programme?
Spa and alternative medicine: massages, hydrotherapies: hot/ cold water, Vichy shower, sauna, hammam, jacuzzi; acupuncture, Ayurveda, kinesiology
Movement and meditation: TRX, boxing, HIIT, floating yoga, aerial yoga, visualisation, chanting bowls, etc.
Consultation with our experts: with our ayurvedic doctor and/or our nutritionist to assess your overall health conditions and recommend the best movement, nutritional programmes and spa treatments for you, also based on your DMA test results and/or other results (ex.: level of toxicity in your body – urine test, etc.)
Your own medicine: the in-room rituals every day, to experience by yourself and repeat once back home on your own: workshops about mindful eating, lectures about nutrition, bath time ritual, light breathing device, mandala colouring, journaling, aromatherapy, etc.
Why is mind training important and what benefits can you get out of it?
I believe it all begins and ends in your mind. What we give power to, has power over us, if we allow it. I am a believer that"It all begins and ends in your mind. What you give power to has power over you."

Most people nowadays have an understanding that wellness and health pass by healthy hygiene and lifestyle – as I was saying earlier, but we need to keep educating them about the importance of their thoughts too and that it is all linked to their health; body and mind. Having a massage and running 30 min every day on a treadmill is great, but not enough – if not done in a mindful way I mean. Health has to be treated in a more holistic way for our body and brain to perform at their best. Back then – even 20 years ago, health was about "curative" treatments/ therapies; we would only go see if a doctor when we were sick; nowadays it is much more about "preventive" treatments: what does my DNA tell me about the chances that I have to develop a neurodegenerative decease and what should I do/ eat/ practice to reduce that risk. How can I reduce the risk of developing a neurodegenerative decease by increasing the plasticity of my brain? And make my telomeres stronger? A healthy body often means a healthy brain, which very often means a "mindful" and active one – in a very basic language.
That is why at REVIVO we teach you how to be aware of your thoughts and how to be in control of them, eventually all the time. We do it in a mindful way towards nature and local cultures as well, so everything the customers can smell, see, touch and eat at our resorts come from local farms, workshops and local vendors only and our treatments and classes are inspired by local healing traditions.
You've launched several new programmes this year. Why and whom do they cater to?
Having just opened the hotel in May 2018, we realised we had strong demand from families, parents who aimed to travel and educate their children about sustainable and wellness travels; so we curated a "Family Yoga retreat" programme for them. One of the reasons why we launched the ketogenic retreat is mostly because this diet is excellent to prevent neurodegenerative diseases. I thought too many people were going on a diet that did not work out for them because they did not know the right "technique" based on their profile and DNA and that was creating some frustration that was often provoking the opposite of the original goal, ie.: they were gaining weight. I thought the ketogenic diet needed to be known and shared to as many people as possible and thus we launched it.
If this blog has got you interested in starting your wellness journey
call our wellness
advisors at

020 7843 3597

or enquire
here.
---