An Interview With Six Senses Douro Valley's Wellness Director
16/06/2020, Javier Suarez, Wellness Director at Six Senses Douro Valley
---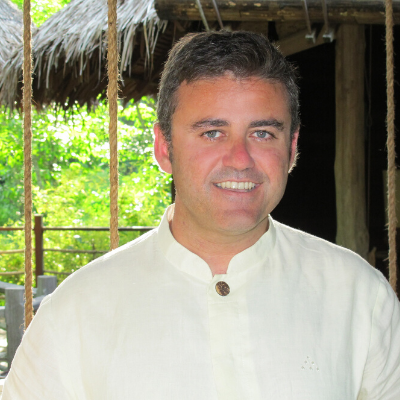 We recently spoke with Six Senses Douro Valley's Wellness Director Javier Suarez to find out more about the spa's unique wellness philosophy.
What is the spa philosophy of Six Senses Douro Valley?
Being wellness pioneers means that we have to venture out into the unknown to discover new approaches that promote mental, physical and spiritual health. Over the last four years we have worked with some of the most respected doctors and wellness professionals on developing an approach to wellness that addresses some of the most common issues people face as a result of their stressed daily lives. The result is our overarching wellness philosophy Six Senses Integrated Wellness. It is founded on numerous pillars including nutrition, sleep, movement, holistic and alternative therapies; and advanced technology.
What makes you different from other wellness retreats?
Six Senses has always believed each property needs to match our vision and values. We strive to help our guests reconnect with who they are, the people around them and their worlds too, and we do this by bringing our values into the design. The values include "local sensitivity and global sensibility", making each design different as we include local features and activities. Designs are not duplicated in a cookie-cutter manner and we make each property unique. Key to our brand are wellness and sustainability which also play important roles in where our properties are situated and what materials are used. Locally inspired architecture and materials are always important to ensure we contribute to the landscape and do not interfere with it.
Who will most benefit from a stay at Six Senses Douro Valley?
Anyone that values nature and is looking for an authentic wellness vacation approach to life.
What is the best time to go to Six Senses Douro Valley?
April and May or Sept and October.
What advice would you offer to guests coming to stay with you?
Do not miss the many workshops we have throughout the week. From Alchemy Bar to learn how to use our herbs from the organic garden to distill your own essential oils to the Earth Lab activities in which you will learn the secrets of probiotics during our fermentation workshops.
What is your most popular programme?
Holistic Anti-Aging Clinic or our Longevity programmes with Dr Damas.
Do you provide support after your guests stay?
Yes, we continue communicating with guests via email and/or skype.
If this blog has got you interested in starting your wellness journey
call our wellness
advisors at

020 7843 3597

or enquire
here.
---