Located on Vietnam's less-developed southern coast, Fusion Resort Cam Ranh is a modern all spa-inclusive resort.

At Fusion Resort Cam Ranh, wellbeing is part of daily life and, as one complimentary treatment per guest per day is included, guests have the freedom to relax and enjoy the services at their leisure, which also includes complimentary wellness classes. Spa facilities include treatment rooms, a swimming pool, saunas and steam baths and a state-of-the-art gym.

When not undergoing treatments at the Spa, guests can enjoy the property's various amenities, including a private beach, swimming pools, fitness centre, tennis courts and several different restaurants. There's also a children's club to keep the younger ones in your party entertained if you are travelling as a family.

Fusion Resort Cam Ranh really is the kind of place to disconnect, switch off, and put the rest of the world on hold for a few days or weeks at a time. You'll return home feeling rested and relaxed and ready to face the hustle and bustle of everyday life once again.
Nearest Airport: Cam Ranh
Transfer Time: Approx. 12 mins
---
Sharing from
£
1009.00
£
1009.00
pp
Singles from
£
1609.00
£
1609.00
pp
Sharing from
£
1199.00
£
1199.00
pp
Singles from
£
1919.00
£
1919.00
pp
Including transfers, accommodation, breakfast and a 7 night programme
Recommended for
Families | Pampering I Couples
---
Room Types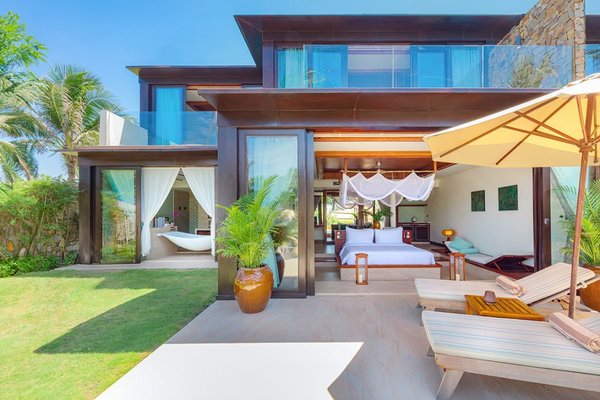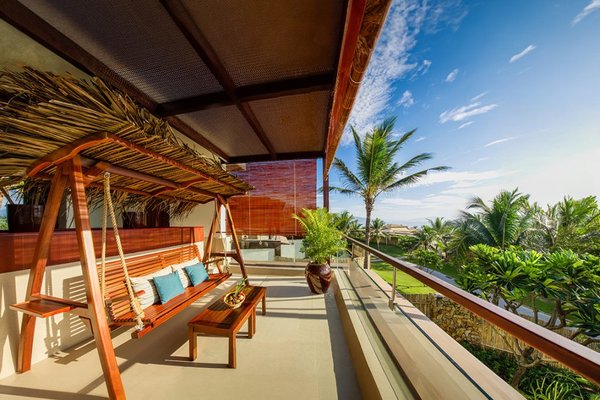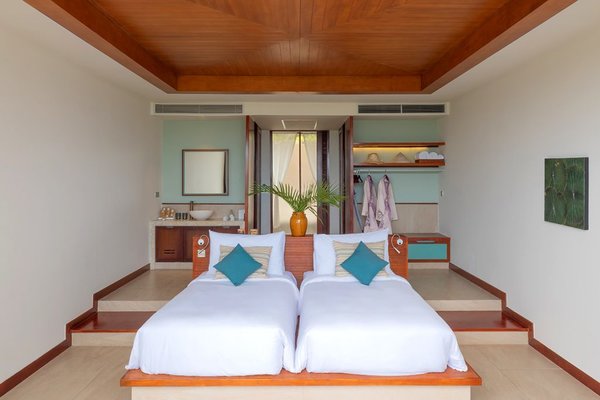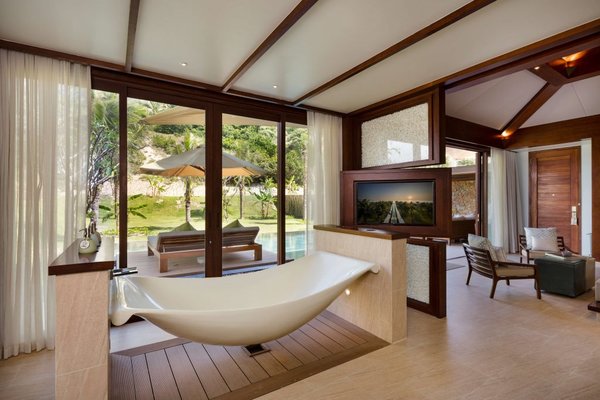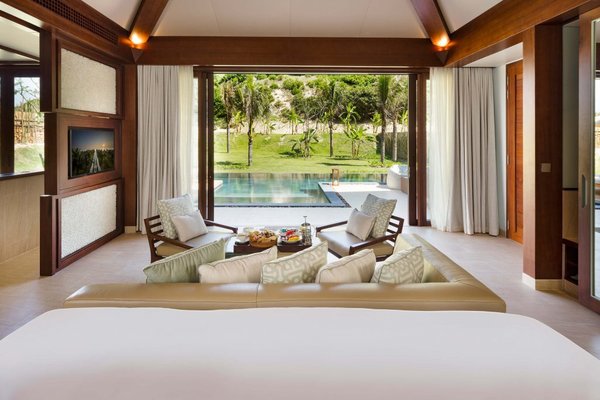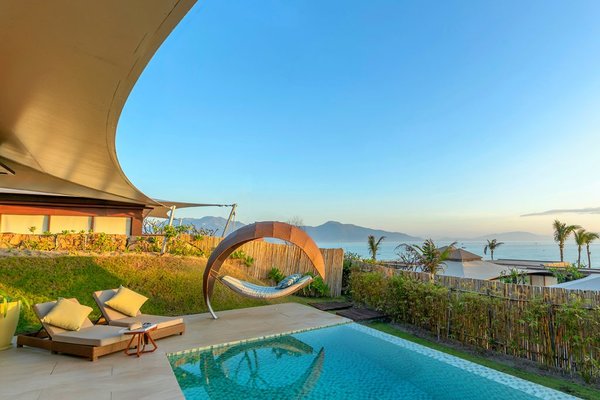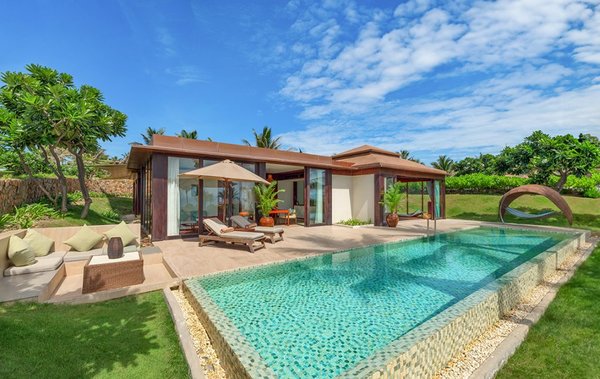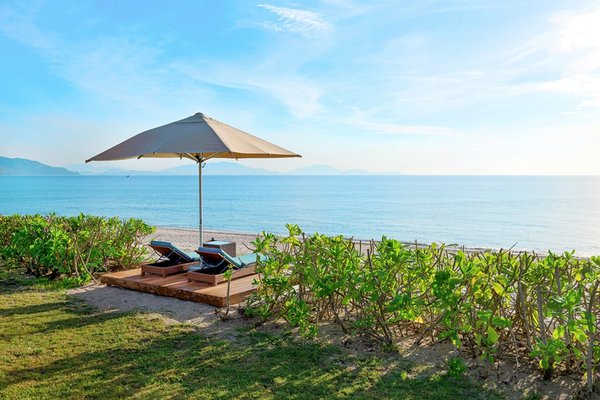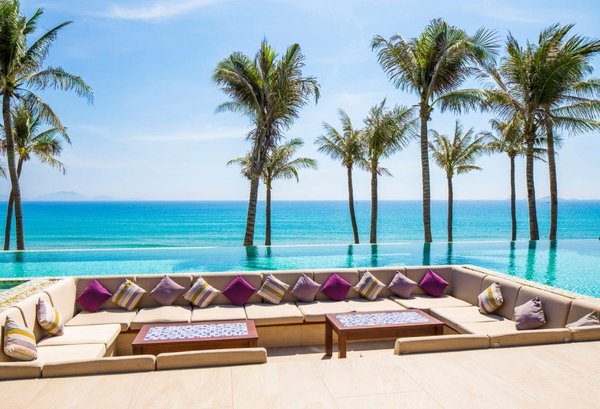 Spa
Fusion Resorts have completely redefined the spa experience by integrating total wellbeing as part of your daily activity at their resorts. All Natural Living Therapies are an inclusive feature during your stay allowing you the freedom to relax and rejuvenate at your leisure. Explore new experiences with introductory sessions including fitness, meditation, yoga, tai chi or ease your tired muscles with a sauna or steam bath session.
Cuisine
FRESH
Fresh take THEIR name seriously so you can be sure their ingredients are the freshest, finest and healthiest their team can find, and of course they always try to source locally. Dining is relaxed and casual here, with a clean-living menu of Vietnamese specialities and international favourites.
ZEN BAR
With happy hour deals on signature cocktails and beers, plus a menu of pizzas, snacks and tapas dishes, Zen is the ideal spot for sundowner drinks and a pre-dinner bite. It's also a great place to re-energise and rehydrate during the day, offering homemade tropical juices and smoothies, and stacks of freshly picked coconuts.
BREAKFAST ANYWHERE ANYTIME
They say that breakfast is the most important meal of the day, but they don't say you need to eat it in the morning. So Fusion Resort Cam Ranh have got you covered, day or night, with their signature 'breakfast, anywhere, anytime'. That means you can have breakfast by the pool, in the spa, on the beach, whenever you want. They'll even bring you breakfast in bed. Of course you can always visit their impressive international buffet for breakfast, but that is morning only.
IN VILLA DINING
Fusion Resort Cam Ranh know just how comfortable their villas and suites are, and they completely understand if you'd rather not leave yours. So if you're feeling peckish by the pool, order from any of our food and drink menus and have everything delivered to your door, at no extra cost.
ROMANTIC DINING
Dinner for two, just you, your amour and a candle lit table laid for romance under the twinkling stars of a pitch black sky. An evening alone with your loved one, a menu crafted from the freshest of local ingredients, a bottle of chilled wine, and nothing to disturb but the sound of the lapping waves.
Activities
Yoga
Meditation
Tai chi
Tennis
Fitness activities
Children's activities
Facilities
Spa
Swimming pool
Private beach
Gym
Tennis courts
Kid's club
Location
Nestled on Vietnam's less-developed southern coast, Fusion Resort Cam Ranh is a tranquil resort that is a favourite among travellers seeking a low-key escape.
Directions to Fusion Resort Cam Ranh
Travelling by plane
Cam Ranh Airport - approx. 12 mins
Cam Ranh Pampering Programme
Fusion Resort Cam Ranh | Vietnam
Fusion's famous "all-spa inclusive" concept is something you won't find in other resorts. Their harmonious fusion of health services and world-class resort facilities are what make any stay at the Fusion Resort Cam Ranh so special.With each guest guaranteed a minimum of 1 sp…
Sharing from
£
1009.00
£
1009.00
pp
Singles from
£
1609.00
£
1609.00
pp
---