Situated on a mountainous promontory in the breathtakingly beautiful Nui Chua National Park, this resort offers the last word in luxury living whilst also acting as a window to Vietnam's undiscovered natural wonders.
Privacy and seclusion are key contributors to Amanoi's considerable charm, and each one of its rooms is a sanctuary that provides a welcome respite from the frenetic pace of everyday life. With scenic views overlooking the aquamarine coast, on the shores of a tranquil lake dotted with lotus blossoms, this spa retreat is a place to balance mind and body. The extensive menu of treatments includes scrubs, wraps, facials and hair care, as well as three Signature Journeys using Aman's all-natural products and wellness experiences that promote serenity with a combination of therapies. The wellness programmes are designed to support self-healing, the discovery of equilibrium losing weight, a renewed internal focus, a heightened connection and boosting longevity.
The primary focus at the resort is your relaxation & peace and apart from the wellness facilities, there is a lot more at Amanoi that will make your stay here blissful. A five-star dining experience with locally sourced food, elegantly designed villas and amenities provided of the highest standard, you will be at ease. Whether you are interested in some light-hearted self-pampering, or in one of the immersion treatments, the choice of programmes available will cater to all your requirements. This paradise in Vietnam is well worth the visit.
Nearest Airport: Cam Ranh Airport
Transfer Time: Approx. 75 minutes
Sharing from
£
1279.00
£
1279.00
pp
Singles from
£
2409.00
£
2409.00
pp
Sharing from
£
1715.00
£
1715.00
pp
Singles from
£
3285.00
£
3285.00
pp
Including domestic flights, transfers, accommodation, breakfast and a 3 night programme
Recommended for
HOLISTIC HEALING | DETOX | FITNESS | WEIGHT-LOSS
---
Room Types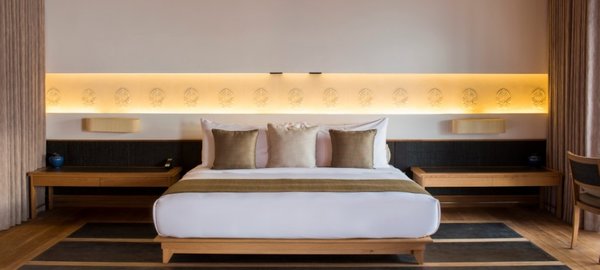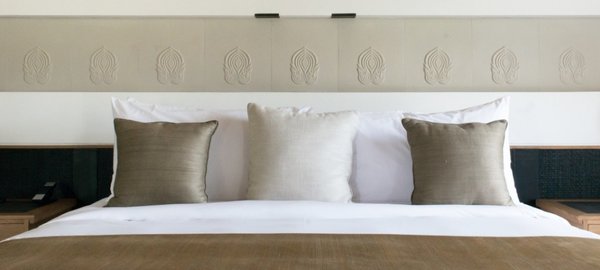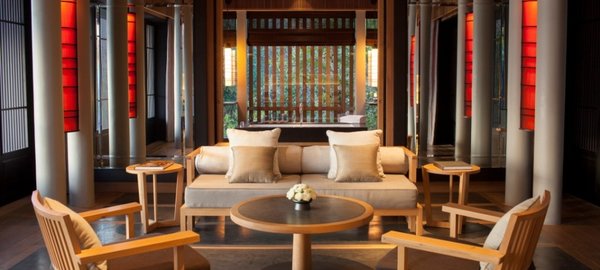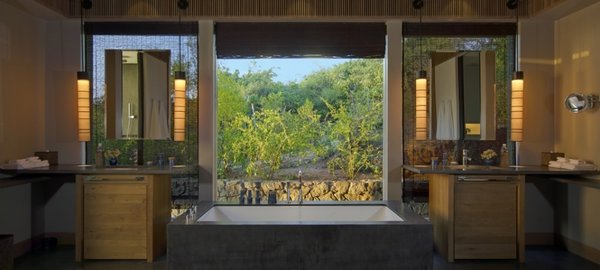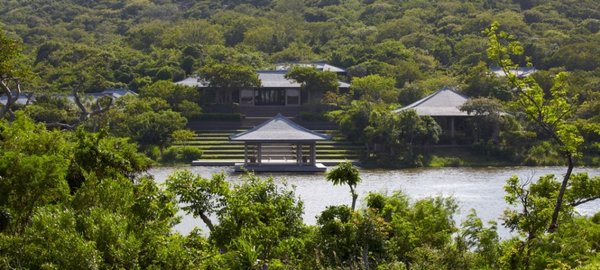 Spa
This spa retreat is designed in order to promote profound change in the lives of those who visit. The programs are calibrated to ensure that they deliver palpable results, with a sense of deep rooted wellbeing. Whether you wish to loose weight, promote spiritual well-being and internal balance to have a healthier life, the spa offers you multiple options. Every day you spend at the individual immersion is personalised to your requirements, based on an initial orientation and wellbeing review. Your day will include specialist bodywork sessions, spa treatments, and you can even join group sessions too. A diet that supports the programme of your choice will ensure you are having a wholesome approach to changes in your body.
Cuisine
The prime ingredient on the menu is the fresh fish from the blue waters of Vinh Hy Bay, which are sourced directly from the fishing boats on a daily basis. The fish is paired with locally sourced delicacies and cooked to bring out the flavours. The five-star dining restaurant is open to both guests & non-guests, offering scenic views over the rolling hills and the bay.
Facilities
Two pools
Spa
Gym
Pilates studio
Lakeside yoga pavilion
Tennis courts
Library
Location
Located on the mountainous promontory of Nui Chua National Park, Amanoi looks over the gorgeous bay of Vinh Hy Bay.
The nearest airport is Cam Ranh and domestic flights from Ho Chi Minh City or Hanoi service this airport. Situated 55km south of the airport, the approximately 75 min ride takes through the beautiful coastline of Vietnam.
Videos
Healing Holidays Special Offer
Added Value Offer
Book a 3-night stay and receive

1x Vietnamese dinner for 2
Complimentary room upgrade (subject to availability)

Book a 5-night stay and receive the same added values as 3 night and

Stay for 5 nights and only pay for 4

Book a 7-night stay and receive the same added values as 3 nights and

Stay for 7 nights and only pay for 6
1x 60 min massage for 2

Book a 10-night stay and receive the same added values as 3 nights and

Stay for 10 nights and only pay for 8
1x 60 min massage for 2
This offer is valid only on the Discover Amanoi programme. T&C's apply.
---