A spa institution in the heart of Arizona's beatific Sonoran desert, Miraval offers every regenerative experience you could imagine and so much more. With the emphasis placed firmly on encouraging a healthy and sustainable way of 'living in the moment' that can be carried on once you're back home, it's a resort that's more about life-changing experiences than quick-fix treatments. People flock here from all over the world to relax, regenerate and re-evaluate, choosing from a wealth of programmes, which range from stress-management to fitness workshops and meditation.
Expect to find a vast range of massages, facials, body treatments and more on offer at the spa, while all manner of fitness activities from yoga to a challenge course are availble to ensure you get your ideal work out. With beautiful surroundings, incredibly comfortable accommodation and more all at your disposal your stay here is sure to be the most restful and rejuvenating one you could imagine. If you're looking to realign your mind, body and soul, then Miraval is hard to beat with its comprehensive approach to wellness ensuring every aspect of you is properly cared for so that you leave feeling completely brand new.
Nearest Airport: Tucson Airport
Transfer Time: Approx. 40 minutes
Sharing from
£
2708.00
£
2708.00
pp
Singles from
£
2878.00
£
2878.00
pp
including flights, transfers, accommodation & programme
Recommended for
Fitness | Weight-Loss | Stress-Management
---
Room Types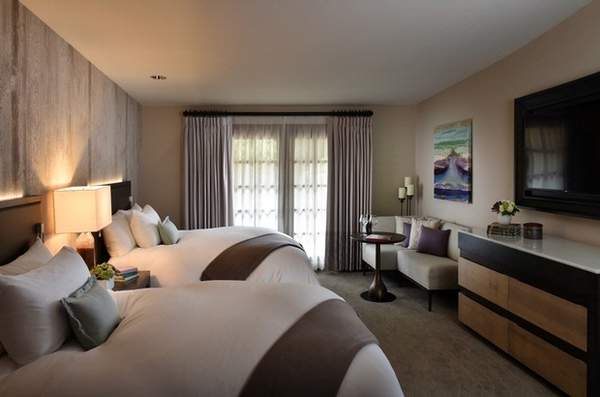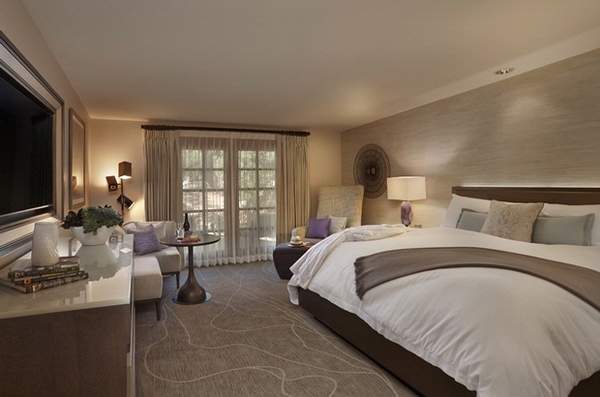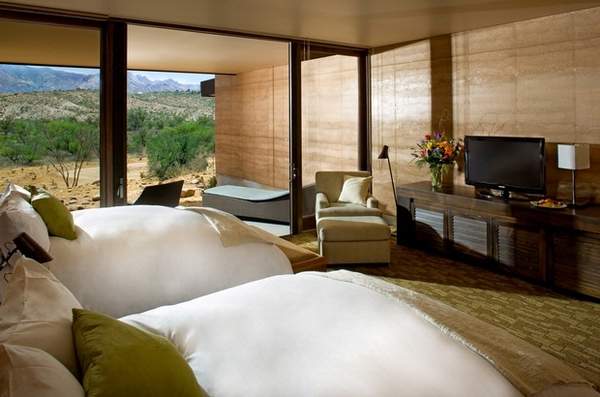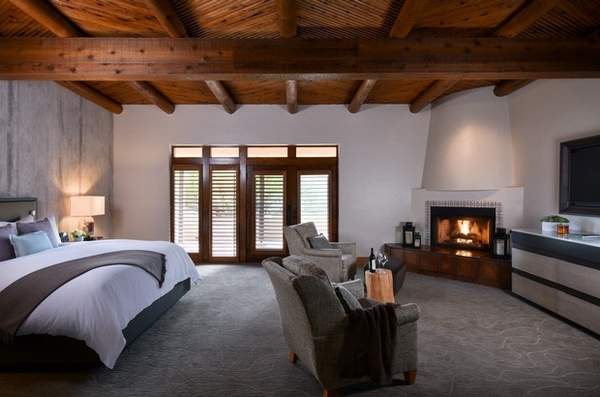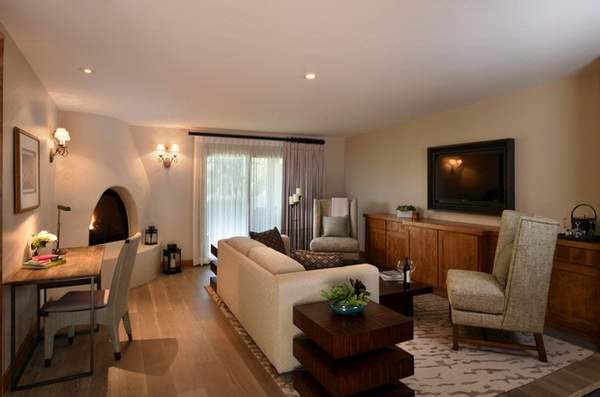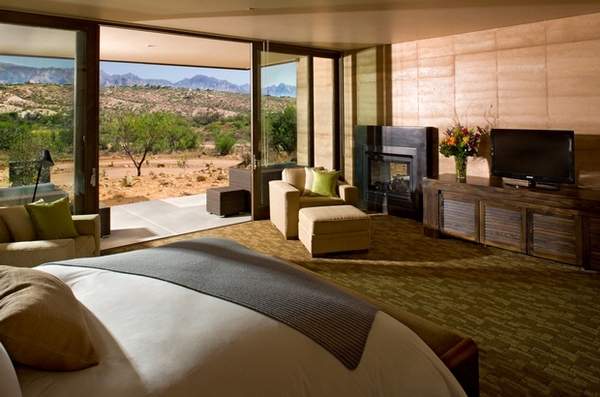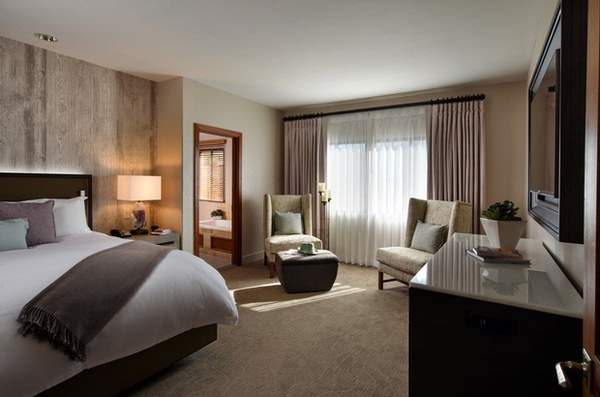 Spa
You name it, they offer it. The list of the therapies is mind-boggling and includes treatments ranging from the ones you may have tried before (antioxidant infusion facials, body scrubs, hammam ritual) to ones you probably won't, such as Spirit Flight (a full body massage incorporating spiritual Shamanism, acupuncture and craniosacral therapy) or the Shuniya Sound Ceremony. There are also creative learning and healing classes, nutrition sessions, meditation, photography walks and cooking.
Spa Treatments at Miraval Resort & Spa
Pre-natal
Hot Stone
The Athletes Massage
Therapeutic Deep Tissue Massage
Outdoor Miravel Relaxation Massage
Outdoor Miravel Stone Massage
Miravel Relaxation Massage
Outdoor Miraval Therapeutic DeepTissue Massage
Outdoor Miraval Duet Stone Massage
Duet Relaxation Massage
Deep Tissue Duet
Outdoor Miraval Duet Deep Massage
Men's Energizing Scrub and Massage
Men's Hot Stone Massage
Sensitive Skin Remedy Facial
Renew & Restore Facial
Miraval Ultimate Facial
Miraval Nurture Facial
Miraval Signature Facial
Antioxidant Infusion Facial
EmerginC Organic Facial
Men's Wellness Facial
Clarifying Back Facial
Cranio-Sacral
Men's Muscle Repair
Oriental Foot Therapy
Reflexology
Shiatsu
Chi Nei Tsang
Acupuncture
Outdoor Sacred Stone Journey
Abhyanga
Ultimate Ayurvedic Treatment
Herbal Body Balancing Therapy
Qi Journey
Reiki
Qi Grounding
Eye & Lip Refresher
Emergin C Peel
Alpha Beta Professional Face Peel
Outdoor Beyond Tranquility Aloe Wrap
Beyond Tranquility Aloe Wrap
Sweet Slumber
Thermal Detox Mud Wrap
Prickly Pear Sugar Scrub
Outdoor Essential Oil Massage and Wrap
Remineralizing Aroma Salt Wrap
Seaweed Therapy Wrap
Gentle Chamomile Scrub
Sonoran Mud Wrap
Invigorating Eucalyptus Scrub
Flourish Organic Body Scrub
French Lavender – infused with peppermint, rosemary, clay sage and pepperina
Icelandic Moonflower – infused with freesia, apple blossom, baronial and arctic river flower
Italian Blood Orange – infused with orange blossom grapefruit, lime, and orange rind
Japanese Peony – infused with peony, Bulgarian rose, lemon blossom and lily of the valley
Desert Rain Scrub
Men's Pedicure
Men's Manicure
Cuisine
Healthy, nutritious and caters for everyone. Vegan meals are offered alongside dishes such as kobe beef and pan-seared Pacific Mahi-Mahi. A new kitchen garden ensures that much of the produce is home-grown and organic.
Cactus Flower
Indoor and Outdoor seating. Serving Breakfast, Lunch and Dinner with healthful meals from Vegan delicacies to mouth-watering Kobe beef.
Palm Court
A spot to receive fresh juices, smoothies, snacks, and coffees throughout the day.
Brave Bill Lounge
A lounge to kick back and enjoy some pre-dinner appetizers and some wine or a cocktail.
Activities
It's about getting out there and doing it. You can go rock-climbing, mountain-biking, hiking, body-conditioning, trail running, cardio drumming, spinning, Pilates, zip-lining, boot-camp exercises or head to the Challenge course where you'll find tightropes, a climbing wall and zip line.
Fitness
Personal Training, Abs & Glutes, Circuit Training, Water Classes, Pilates, Yogilates. Tennis Classes, Bootcamps, I-Chi Flow, R.I.P.P.E.D, Cardio Dance Classes, Zumba, Kickboxing, Body Conditioning, Spinning, Step and Tone, Postural Exercises, Fitness Walk, TRX classes, Lectures on health and fitness
Yoga
Yoga Levels 1 & 2, Morning Yoga, Yoga of the Day, Yoga Nidra Meditation, Morning-Afternoon and Evening Meditation, Mindfulness at Miraval
Challenge Course
Out on a limb, Desert tightrope, Giants ladder, Why High, Swing and a Prayer, Desery Sky Zipline, Face to Face, Quantum Leap I & !!
Creative Learning
Photography, painting, drumming and art classes
Outdoor Adventure
Hiking, Biking, Climbing Wall, Rock Climbing, Miraval Equine Experience, Golfing
Culinary
Lectures on Metabolism, Diet and Diseases, Cooking with Chef, Chef's Table, Cooking Demo, Ladies Only- Ways to Live Happy Class
Private Sessions
Tennis, Nutritionist, Exercise Physiologist, Arena Lession, Private Yoga, Walk and Talk with Coach Leigh, Fitness Programme Design, Private Session with Integrative Wellness Team Member, Finding the Zone.
Facilities
Body Mindfulness Center (state of the art health club) with movement studios and classes
3 Swimming Pools, including a fitness lap pool and hot tubs
Tri-level pond with cascading waterfalls and an acupressure stone walk
World-class Spa with relaxation lounge and hot tubs
On-site Challenge course with 10 high-ropes and 7 low-ropes activities for individuals, couples, friends, or groups. Includes a climbing wall, and Desert Sky Zipline
Golf at our neighboring top-rated Rancho Vistoso – an 18-hole, par 72 Tom Weiskoph-designed course
Purple Sage Ranch Equestrian Center, for our signature Equine Experience and private trail rides
Yoga Center and Pilates studio
Zen and desert gardens with labyrinth and panoramic Kiva with fire pit
Arizona Room lounge with computer access
Fine art installations throughout the resort
Raindance Pass resort boutique & spa retail boutique
2 Tennis Courts
An array of activities, classes and experiences. Check out all that we have to offer in our Clue-in Activities section
An abundance of spa services, which can be explored. Check out all that we have to offer in our Chill-Out Spa Services section
WiFi, cable, DVD and book library
Room Facilities
Miraval's signature sleep experience
Daily maid service
Lovely outdoor seating area
Our signature Cactus Cream bath collection
Plush cotton velour bathrobes
37" LCD television with DVD player
Bose wave radio with CD player
Telephone with voice mail system
Complimentary Wi-Fi high-speed Internet access
Coffee maker with Miraval tea and coffee
In-room safe
Hair dryer
Laundry and dry cleaning service available
Iron and ironing board
Location
A 400-acre estate surrounded by the spectacular Santa Catalina Mountain range and breathtaking desert, there are 117 rooms and suites decorated in earthy, back-to-nature tones. An extensive spa with 24 treatment rooms (including 6 outdoor treatment rooms), a stunning three-tiered pool (plus four more), two tennis courts, stables and exercise area all add to the facilities.
2 hours drive from Phoenix, Arizona
40 minutes drive from Tucson Airport
Videos
Reviews
Insider's Tips
For an all-over MOT sign up for Miraval's new 8 Weeks to Optimum Health. Following two medical consultations, an all-encompassing health and fitness programme will be created for you with at-home weekly follow-ups included as part of the package. Alternatively, sign up for the famous Equine Experience, where under guidance of a horse whisperer you will interact with horses in order to learn about yourself.
Mindful Stress Management
Miraval Resort & Spa | United States
Over the course of your 4 night retreat you will benefit from a range of different activities and therapies to address both the physical and mental symptoms of stress. With access to the daily fitness and yoga sessions, as well as outdoor adventure demonstrations, you won't be short of phy…
Sharing from
£
2708.00
£
2708.00
pp
Singles from
£
2878.00
£
2878.00
pp

---