Chenot Palace Weggis is the new leading health and wellness destination that has been added to the world-renowned Chenot brand and it's not without reason having won many awards for their success! This flagship property is designed and equipped purposely to offer a variety of the intensive bespoke Chenot programmes and treatments that will detox, energise and reset body and mind. The expert team are specifically trained to provide a personalised approach and will assess your body's state to establish a treatment plan for your stay that may include treatments such as massages, hydrotherapy, chiropractor, nutritionists, elaborate blood oxygenating procedures, supplement, vitamins and minerals. The beauty treatment rooms offer a variety of treatments should you be in need of hyaluronic, Botox and other skin rejuvenation treatments.
The Chenot Palace Weggis offers a holistic and personalised medical approach to wellness within a luxurious environment. It has a medical spa facility of 5000 square metres and 97 luxurious guest rooms fully dedicated to supporting the programmes, with outstanding professional excellence at all levels, from hospitality to medical care with state of the art diagnostics and advanced medical screening tests.
Nearest Airport: Zurich

Transfer Time: Approx. 50 minutes



Sharing from
£
6089.00
£
6089.00
pp
Singles from
£
6769.00
£
6769.00
pp
Including transfers, accommodation, full board and a 7 night programme
---
Room Types
Chenot Palace Weggis is a 97-room hotel with the finest in high-rise luxury living.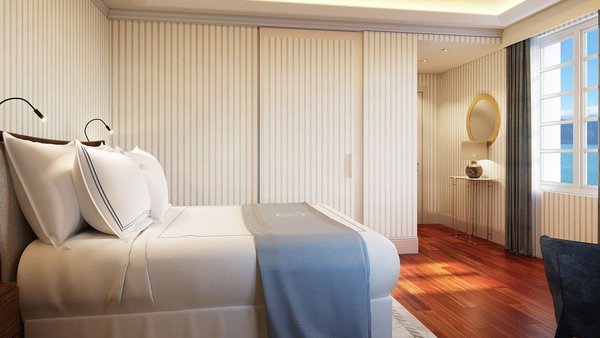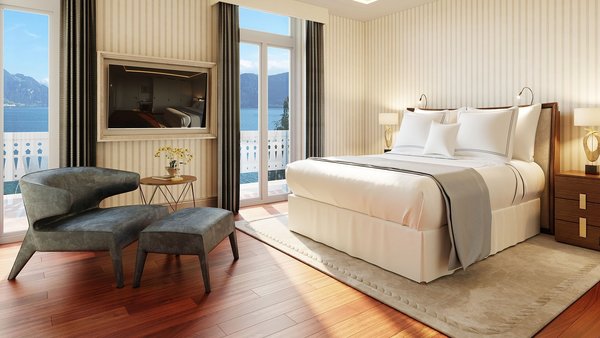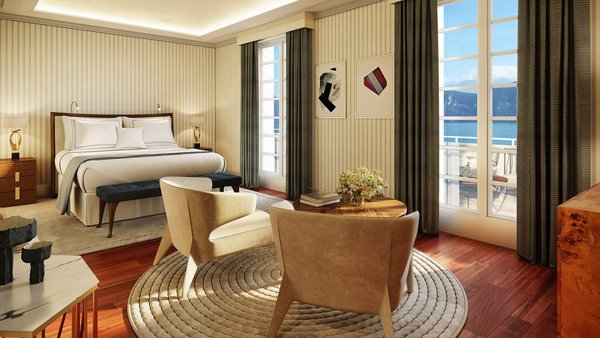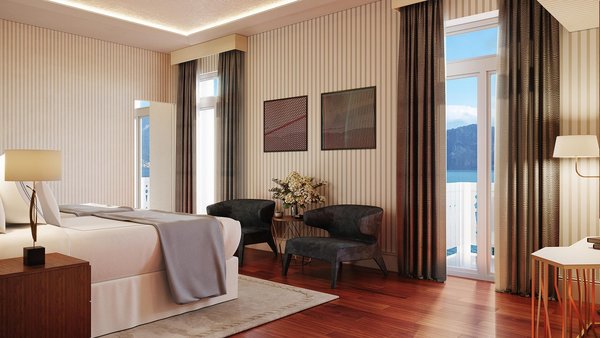 Spa
Chenot Palace Weggis is proud to offer a top grade medical spa facility of 5000 square metres and 97 luxurious guest rooms fully dedicated to support the programmes, with outstanding professional excellence at all levels, from hospitality to medical care.
Treatments
Hydro-Aromatherapy
Phyto-Mud-Treatment
Hydro-Mud-Treatment
Medical Consultations
Skin Analysis
Bio Revitalisation with PRP
Hyaluronic Acid Fillers
Botulinum
Poly-L-Lactic Acid
Thread Lift
Neurac Treatment
Osteopathy Treatment






Microneedling
Light Chemical Peeling
HIFU for Skin Rejuvenation and Tightening
Fractional Laser
LED Phototherapy
Hydrafacial
OxyGeno for Skin Oxygenation
VoluDerm HE-Legend
SKINeo- Ultrasound and Electrotherapy
Proionic System
TriLipo Legend
Laser-Lipo




Chenot Detox Body Treatment
Chenot Energetic Treatment
Chenot Connective Tissue Treatment
Chenot Lymphatic Manual Treatment
Chenot Foot and Hand Reflex Treatment
Cryotherapy
Hypoxic Treatment
Anti-Gravity Treatment
Physiotherapy Treatment
Tuina Treatment
Mesotherapy
Vaccum Treatment
Cuisine
The restaurants at Chenot Palace Weggis strive to follow the philosophy of optimal food selection, processing and cooking methods through the Chenot diet.
The Chenot Diet Restaurant
The Chenot diet menus consist of breakfast, lunch and dinner and are served in the elegant restaurant of the hotel. Dress code for breakfast and lunch is bathrobe and for dinner is smart casual
The Tea Lounge
The essence of wellbeing is further extended into the Tea Lounge which offers a selection of herbal teas and organic green blends, created with the finest of ingredients with proven health benefits.
Activities
Swimming (in Lake Lucerne)
Stand-up Paddling
Jogging
Hiking
Mountain-Biking
Cruise on the Lake
Yoga
Pilates
Group-exercise classes
Facilities
1x Metabolic lab
1x Body composition analysis room
1x Digital infrared room
1x Postural analysis room
1x Physiotherapy room
2x Osteopath rooms
1x Bio Photomodulation room
1x Altitude room
1x Cryo chamber
10x hydrotherapy rooms
10x phytomud-wrap rooms
7x hydro-jet rooms
25x massage rooms for facial and body treatments
3x Cosmetic medicine treatment rooms
6x Advanced technology treatment rooms
State-of-the-art exercise equipment room
Multi-purpose studio for yoga/pilates/group-exercise classes
20 mt indoor pool
Location
Chenot Palace Weggis is perfectly located in the heart of Switzerland, on the relaxing shores of Lake Lucerne with breathtaking views over the Alps and private access to the beach.
---