One of Sri Lanka's warmest and most hospitable family-run wellness retreats, Barberyn Beach Ayurveda Resort, lies in Weligama, a coastal village at the southern tip of Sri Lanka. It features simple but elegant rooms which have no televisions or radios making it the ideal destination for a digital detox.

Apart from its serene coastal setting, what really draws people to Barberyn Beach Ayurveda Resort again and again is its Ayurvedic Health Centre, which is considered one of the best in Sri Lanka. Following a detailed consultation with one of their resident Ayurvedic doctors, a personalised programme which includes Ayurvedic food, herbal medications, Yoga, meditation and a variety of treatments and therapies, including head and face massages, synchronised body massages and herbal steam baths will be put together for you to help balance your mind, body and soul.

When not undergoing treatments, guests can experience daily yoga, cooking classes and health lectures and enjoy the property's amenities, which include a swimming pool overlooking the ocean or explore the attractions of the surrounding area.
Nearest Airport: Colombo Airport
Transfer Time: Approx. 3 hours
---
Sharing from
£
2219.00
£
2219.00
pp
Singles from
£
2619.00
£
2619.00
pp
Sharing from
£
2429.00
£
2429.00
pp
Singles from
£
2879.00
£
2879.00
pp
Including transfers, accommodation, full board and a 14 night programme
Recommended for
Yoga | Ayurveda | Detox | Holistic Healing
---
Room Types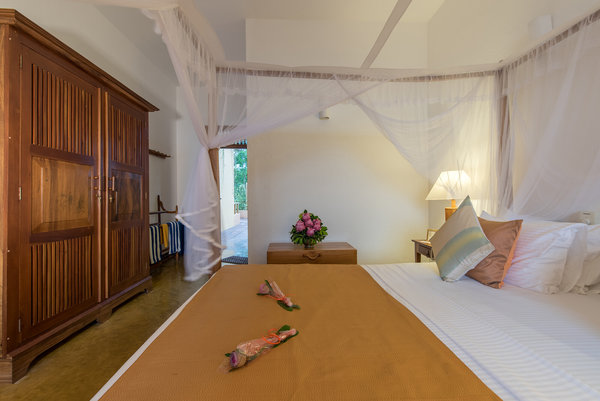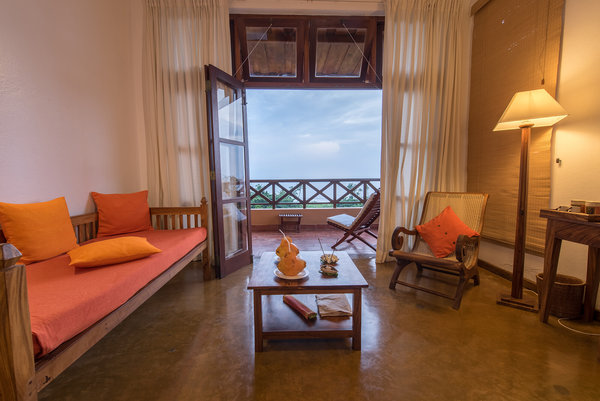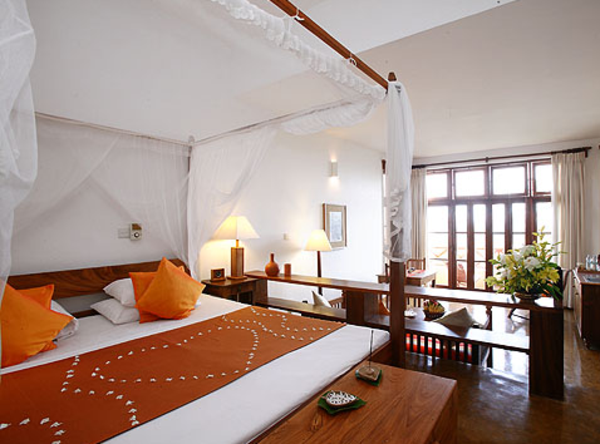 Spa
An Ayurveda treatment plan is designed for each guest following a consultation with the resident physician. No treatment plan is ever the same as each guest has a unique constitution. The treatment plan usually includes daily herbal medicine for detoxification and cleansing, head and face massages, synchronised body massages and herbal steam baths.
Cuisine
Food plays a very important role at Barberyn Beach Ayurveda Resort. This doesn't mean a strict regime of bland, tasteless or bitter vegetarian dishes, prescribed by physicians. On the contrary, their Ayurveda kitchen is one of their greatest assets, and the dishes their cooks prepare will surprise and delight you every day of your stay!

At breakfast, you'll find a buffet with fresh fruit, fruit juices, herbal soups, home-baked breads & cookies, as well as a selection of Sri Lankan breakfast dishes. For lunch, they offer a wide selection of mild fish, vegetable and herbal curries, arranged in a beautiful buffet. In the evening, you are served a set vegetarian menu with a fish option.

During meal times, you will always find an Ayurvedic doctor or dietician at hand. He or she will advise you on the suitability of specific vegetables, herbs and spices and help you select or avoid dishes according to your prescribed treatment.
Activities
Yoga
Meditation
Tai chi
Cooking classes
Excursions to nearby tourist attractions
Facilities
Ayurveda health centre
Yoga and meditation pavilion
Swimming pool overlooking the ocean
Conference facility
Asian silks and craft shop
Reading room
Shrine room
Location
Barberyn Beach Ayurveda Resort is located on the southern tip of Sri Lanka, near the village of Weligama.
Directions to Barberyn Beach Ayurveda Resort:
Travelling by plane
Colombo Airport - approx. 3 hours
Reviews
Barberyn Ayurveda Programme
Barberyn Beach Ayurveda Resort | Sri Lanka
Ayurvedic medicine treats the body, mind and spirit of a person as a whole entity It works on the basis that mind and body each affect each other, and together can come overcome disease.At Barberyn Beach Ayurveda Resort, every programme begins with a visit to the health centre for a consultation wi…
Sharing from
£
2219.00
£
2219.00
pp
Singles from
£
2619.00
£
2619.00
pp



---