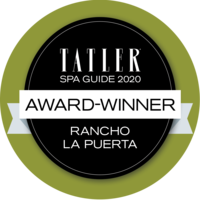 Rancho La Puerta, one of the world's first destination spas, lies near sunny San Diego in the North of Mexico. With a focus on fitness, this is the place to come to get in shape and pick up healthy habits that you will incorporate once you return home. Rancho La Puerta's 4,000 acres include 40 miles of hiking trails, 32 acres of beautifully landscaped gardens, and an organic farm with a cooking school. Daily activities range from the rigorous (hikes, tennis and core workouts) to the introspective (chanting, drumming and qi gong), and guests are also encouraged to get involved with the ranch's non-profit organisation's activities to help the local community. Rancho La Puerta is the place to undergo a deep renewal and leave feeling completely refreshed.
Nearest Airport: San Diego

Transfer Time: Approx. 90 minutes





Sharing from
£
3119.00
£
3119.00
pp
Singles from
£
3749.00
£
3749.00
pp
Sharing from
£
3249.00
£
3249.00
pp
Singles from
£
3899.00
£
3899.00
pp
Including transfers, accommodation, full board and a 7 night programme
Recommended for
FITNESS | PAMPERING
---
Room Types
Each ground level casita at Rancho La Puerta is unique in terms of location, size, architecture, and folk art. They are all air-conditioned, and most have fireplaces. Amenities include CD players, mini-refrigerators, robes, irons, safes, umbrellas, flashlights, hair dryers, kettle, filtered drinking water and a telephone. (There are no televisions and Wi-fi is available throughout common lounges and the Internet Centre.)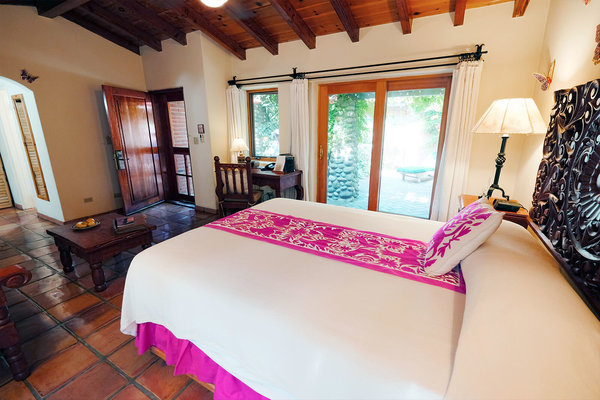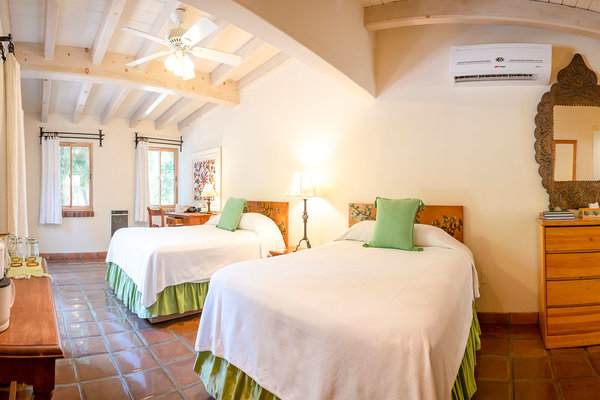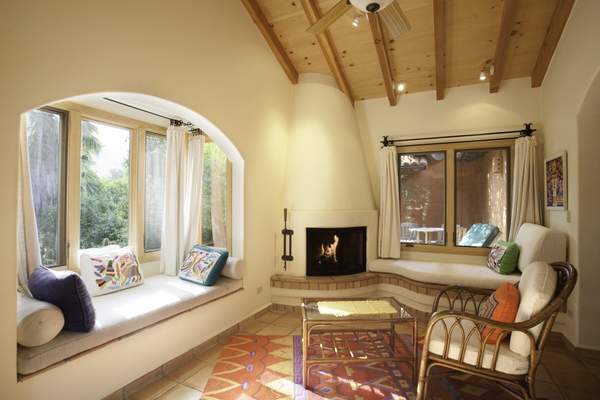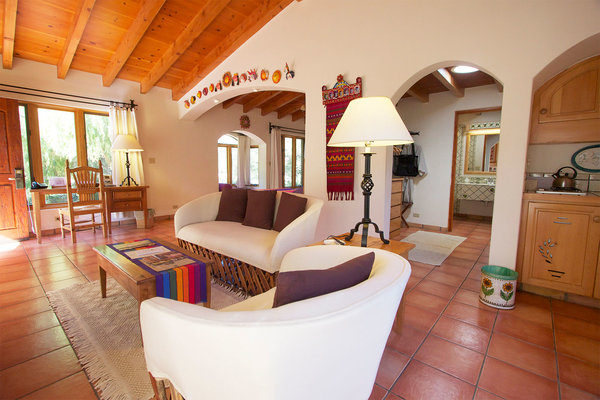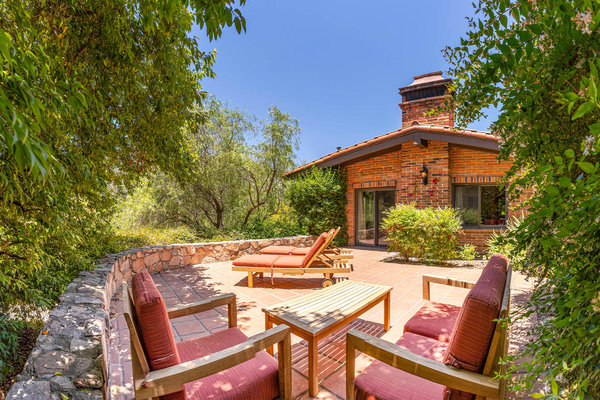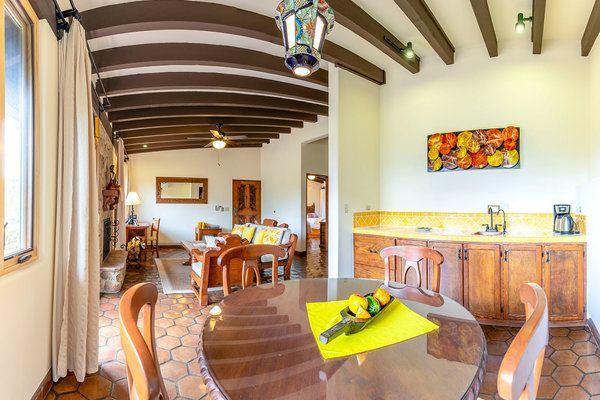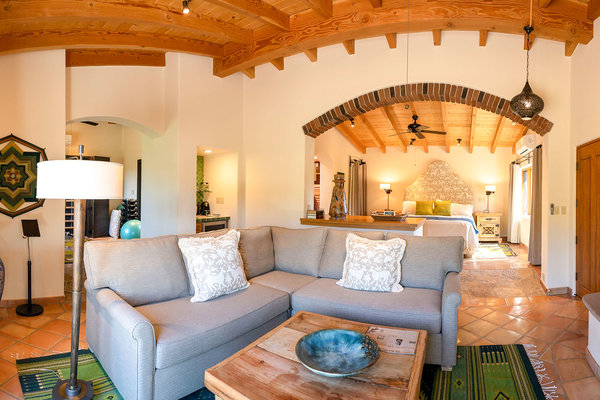 Spa
The Ranch Spa seeks to help guests go through a natural healing cycle of cleansing, relaxing, restoring and energising. They use their signature La Puerta Core Essentials formulas when applicable to their treatments. The spa facilities and health centres consister of the women's health centre, men's health centre, Villas health & skin care centre and a beauty salon.
You can choose from a wide range of traditional spa therapies, such as massages, facials and wraps. For targeted relief on your heads, hands and feet, try reflexology or a scalp treatment. Salon services include manicures and pedicures, additional nail services, hair salon services and waxing.
Holistic therapies include treatments from Asia such as Acupuncture, Ayurveda and some forms of energy medicine. You may also experience Biodynamic Craniosacral Therapy, Chiropractice, Feldenkrais Method, Watsu and Water Dance.
Cuisine
The Dining Hall
Meal times at the Ranch are about creating camaraderie and community. All three meals are served in the dining hall with breakfast and lunch being informal while dinner is a sit-down affair.
Bazar Del Sol
This spot is a hidden gem in the Villas Sol area. The Bazar Del Sol serves local wine from the Guadalupe Valley, has an espresso bar, and a boutique full of handmade artisanal creations from Mexico.
Terra Allegra Juice Bar
The Ranch's poolside juice bar, Tierra Alegre, which means "Joyful Earth." Tierra Alegre is a farm-to-juice bar, all of the ingredients used in the beverages come straight from the organic farm.
Activities
On arrival take a 30-minute consultation with one of the ranch's fitness Navigators who will help you choose from as many as ten classes offered hourly every day.
Hiking
Cycling
Salsa
Kickboxing
Salsa
Yoga
Sound Healing
Meditation
Art Classes
Tennis
Pilates
Reflexology
Facilities
11x gymanasiums / studios
4x swimming pools
5x hot tubs
4x lighted tennis courts
Pickleball
Running track
Sand volleyball court
Basketball court
Guest lounges
Library
The Ranch museum
Nightly movies
Szekely family art collection throughout the ranch
Mercado Ranch boutique
Location
Spread over 3000 acres of land sandwiched between the ocean and the desert, Rancho La Puerta lies an hour's drive south of San Diego in Mexico's Baja California. Rooms range from small casitas to larger haciendas and villas all with a local architecture, bright fabrics and Latin art. The overall feel is that of a relaxed Mexican country retreat.
Complimentary bus/shuttle runs from San Diego airport to resort all day on Saturdays. Many guests also drive to the resort, which is located only 3 miles across the border from San Diego.
Videos
Reviews
Insider's Tips
Find your way with "Inner Journey: Guided Meditation," especially if you have just begun to your meditation practice.
If you'd like company but don't want to chit-chat, join the Silent Dinner, a meditative meal accompanied by music.
Walk around the labyrinth to quiet your mind.
Join Yuichi's Broadway dance class for a fun way to get your blood pumping!
Awards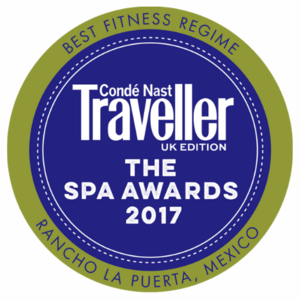 Healing Holidays Exclusive Offer
Programme Discount*

Enjoy a 10% discount when you book the fitness week programme
Valid for stays until 31 Dec 2020. T&C applies.
Added Value Offer*
Book a fitness week programme and receive the following:
Complimentary room upgrade
$150 spa credit
Complimentary immune-boosting juice
Valid for stays until 31 Dec 2020. T&C applies.
*These offers are combinable.
Fitness Week at Rancho La Puerta
Rancho La Puerta | Mexico
Rancho La Puerta, one of the world's first destination spas, lies near sunny San Diego in the North of Mexico. With a focus on fitness, this is the place to come to get in shape and pick up healthy habits that you will incorporate once you return home. Daily activities range from the rigorous…
Sharing from
£
3119.00
£
3119.00
pp
Singles from
£
3749.00
£
3749.00
pp
Perfect Balance Sabbatical
Rancho La Puerta | Mexico
You've taken vacations or personal retreats, only to return to the same frenzied schedule. Imagine your life in perfect balance where rest, play, movement and stillness fuel your greater mission. At Rancho La Puerta's Perfect Balance Sabbatical, work less hours and make more impact. Ove…
Sharing from
£
17279.00
£
17279.00
pp
Singles from
£
19349.00
£
19349.00
pp


---