Aman Tokyo is a monument to the modern-day Japanese capital, a place where urban dynamism is tempered with serenity. Set in Otemachi, the hotel is within easy reach of Tokyo Station and the thriving Nihonbashi district.

The hotels rooms and suites are lofty urban sanctuaries drawing design inspiration from traditional Japanese residences. Blending wood, washi paper and stone with modern technology and luxurious fabrics, they offer magnificent views including the Imperial Palace Gardens and Mt Fuji on the horizon on clearer days.
The spa is a vast, light-filled sanctuary set high among the Tokyo skyline. A complete range of treatments, therapies and facilities draw on the Japanese principles of nature and balance. Multiple treatment rooms are available, and the signature Spa Journeys focus on Japanese natural ingredients and philosophies.
Nearest Airport: Tokyo International Airport
Transfer Time: Approx. 40 minutes
Sharing from
£
4425.00
£
4425.00
pp
Singles from
£
6789.00
£
6789.00
pp
Including transfers, accommodation, breakfast and a 5 night stay
Recommended for
PAMPERING
---
Room Types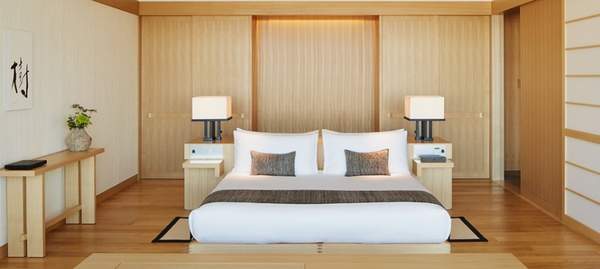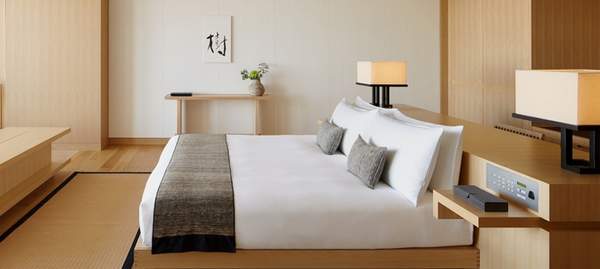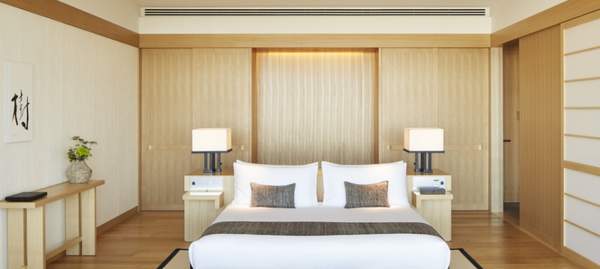 Spa
The spa is a vast, light-filled sanctuary set high among the Tokyo skyline. A complete range of treatments, therapies and facilities draw on the Japanese principles of nature and balance. Multiple treatment rooms are available, and the signature Spa Journeys focus on Japanese natural ingredients and philosophies. The Spa features large Japanese-style hot baths and steam rooms, a light-filled 30-metre pool with panoramic city views, a world-class fitness centre with the latest cardiovascular and weight-training machinery, and dedicated yoga and Pilates studios
Cuisine
The Restaurant by Aman specialises in cuisine from Italy's Veneto region on the Adriatic Sea. Local vegetables, meats and seafood pair with the finest imported Italian ingredients, and the dishes – like Japan itself – benefit from the proximity of sea, plains and mountains. The Restaurant, open to guests and non-residents, boasts views of the Imperial Palace Gardens and Mt Fuji. By night, a panorama of the city shimmers before diners
Activities
Explore Tokyo
Enjoy traditional treatments at the spa
Facilities
Swimming pool
Restaurant
Pool
Spa
Bar
Fitness centre
Location
Set in Otemachi, the hotel is within easy reach of Tokyo Station and the thriving Nihonbashi district
Narita International Airport is a 90-minute drive away
Insider's Tips
Opt for a corner suite to take advantage of its panoramic city views
5 night stay at Aman Tokyo
Aman Tokyo | Japan
Aman Tokyo is a monument to the modern-day Japanese capital, a place where urban dynamism is tempered with serenity. The spa at Aman Tokyo is a vast, light-filled sanctuary set high among the Tokyo skyline. A complete range of treatments, therapies and facilities draw on the Japanese …
Sharing from
£
4425.00
£
4425.00
pp
Singles from
£
6789.00
£
6789.00
pp
---