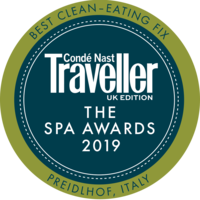 Enjoy luxurious accommodation & sophistication in this beautiful five-star destination spa in South Tyrol. One of our healing heroes, a stay at this multi award-winning Italian spa offers an opportunity for personal regeneration. This is the place to restore your total physical and emotional wellbeing, to reconcile your senses with your spirit.

Preidlhof has a holistic approach to health and is focussed on Transformational Wellness. Pioneering and innovative yet upholding healing traditions, this leading spa is very much at the forefront of contemporary wellness today. The emphasis is on inspiring and stimulating guests on all levels - physically, emotionally, energetically, psychologically and spiritually - and meeting you wherever you are, at whatever stage in life and in health, to reconnect you to your path and your uniqueness.

Flowing through all aspects of daily life - every interaction, experience and treatment offered to guests – is The Preidlhof Way. This is the philosophy that true health and happiness resides in finding the right balance between 'hedonistic' and 'eudemonic' wellbeing – as wholly defined by Aristotle. That is the 'sweet spot' where pure pleasure meets a deeper sense of self-discovery, purpose and meaning. A dynamic 'hedonic – eudemonic' interplay runs seamlessly throughout the entire Preidlhof experience, from the location to the accommodation and cuisine, through to the spa, treatments, and classes. A stay at Preidlhof is wholly unique and will appeal to experiential travellers and serious wellness seekers alike.
Nearest Airport: Innsbruck

Transfer Time: Approx. 2 hours





Sharing from
£
1325.00
£
1325.00
pp
Singles from
£
1925.00
£
1925.00
pp
Sharing from
£
1459.00
£
1459.00
pp
Singles from
£
2149.00
£
2149.00
pp
Including transfers, accommodation, full board and a 4 day programme
Recommended for
EMOTIONAL HEALING I FIXING YOUR ISSUES I HOLISTIC HEALING I SOLO TRAVELLERS

---
Room Types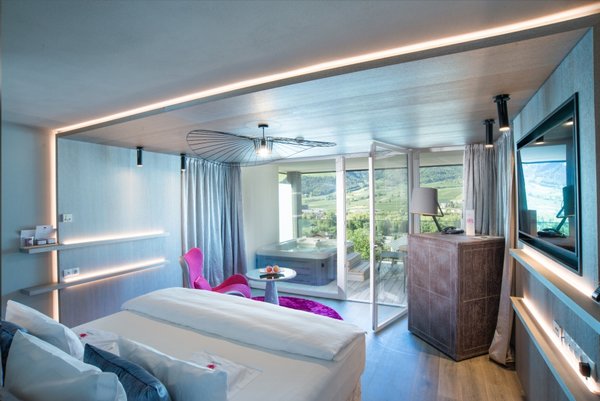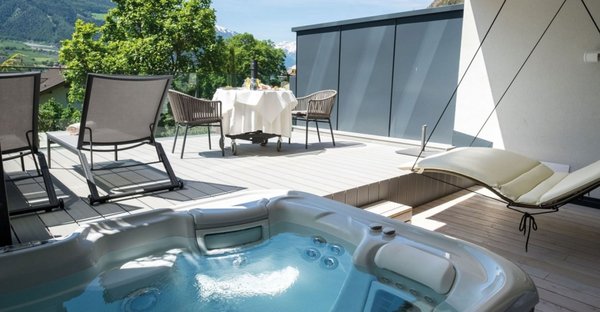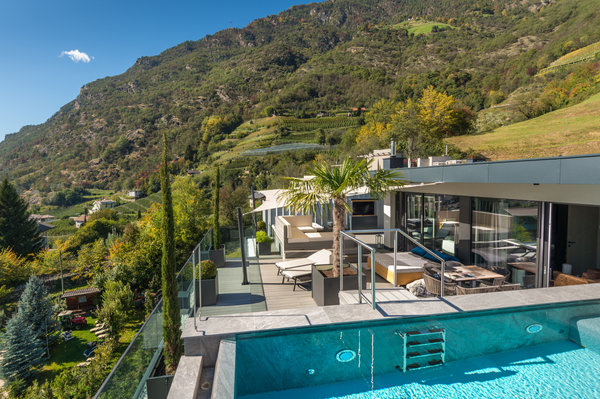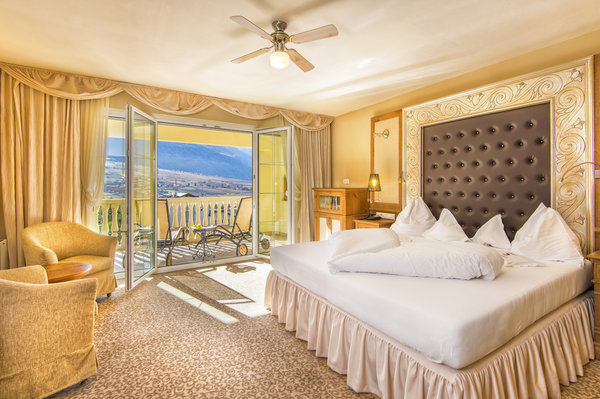 Spa
Preidlhof offers guests more than 5000m² of wellness space. There is a six-floor Sauna Tower with spectacular views and 16 different sauna and relaxation experiences – including the world's only Deep Sea Relaxation room. There are also beautiful spa treatment and fitness rooms, 10 in and outdoor pools, a climbing wall and magnificent gardens leading onto fabulous hiking trails.

Included in your stay is full access to the Sauna Tower, fitness and yoga classes as well as guided walking, hiking and biking excursions. There is also complimentary hire of Vespas and bikes to explore further afield.
Cuisine
Cuisine is a highlight of any stay and Preidlhof's Restaurant has been awarded three toques by Gault Millau. Enjoy local products and regional delicacies, much of which Preidlhof cultivates and harvests itself. The Italian Chef is an international expert in Spa and Gourmet Cuisine and blends the Alkaline and Mediterranean Diet with the rich flavours and traditions of Italian and South Tyrolean cuisine. Preidlhof's new health and wellness menu designed by Mindful Eating experts will help reduce stress and transform a convivial moment into an opportunity for awareness and wellbeing. Satisfy your hunger, rekindle your senses and improve your health.
Activities
The wonderful nature of the Merano region is a paradise for athletes and activity enthusiasts.




In-house inclusive activities:


Yoga classes
EnerChi Stretching
Gong & Sound awakening
Functional Fitness classes
BBP (tummy, legs, bum)
Body ART™
Special back training
Acquafit
Six Pack – an effective 30-minute training for
your abdomen
Fascias-Release - active regeneration of the
connective tissue and muscles.
Guided bike tours
Vespa tours



Full access to their standout Spa Tower:


SPA night every Wednesday - with infusions until 10 pm
Sauna experience several times a week with guided sauna and relaxation workouts
3-4 special themed and healthy infusions daily with a certified sauna master
Open daily from 11 am to 11 pm
Six floors of exclusive relaxation experiences with an exceptional atmosphere and a dedicated spa team



Facilities
Pool
Room Service
Free Parking
Restaurant
WiFi
Fitness Centre
Bar/Lounge
Spa
Location
Set against an impressive natural backdrop at the foot of the Texel Group Nature Park, Preidlhof basks in the magnificent Mediterranean climate of the Merano countryside. The great location set amidst vineyards, apple trees and subtropical plants, enjoys sweeping views of the Vinschgau Valley and the Ortler Mountains.
Distance to the nearest airports:
Innsbruck: 166 km
Verona: 189 km
Awards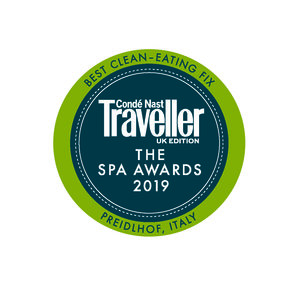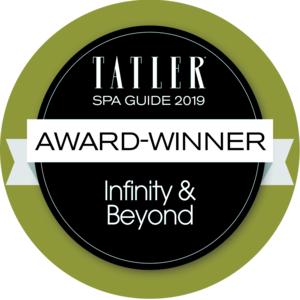 The new Transformative Wellness programmes integrate Preidlhof's expertise across all areas of complementary, medical and preventative health, and are guided by medical doctors and leading experts in their fields. Therapists can also support guests in dealing with trauma and grief. Central to this is the 'Integrated Healing' programme which includes sessions with Stefano Battaglia - a highly-acclaimed trauma therapist, holistic healer and mediation teacher.

In addition to promoting optimum physical and mental wellbeing, award-winning Spa Director and Transformational Coach, Patrizia Bortolin, has also developed a vast offering of knowledge paths, rituals and emotional experiences. These are aimed at building greater self-knowledge and awareness in guests to improve their lifestyle. Guests on the 'Integrated Healing' programme participate in special classes led by experts including yoga nidra, mindfulness, forest bathing, barefoot meditation, sensory experiences, laughter yoga, and sound healing.
---