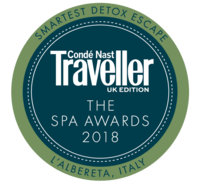 L'Albereta is a unique combination of a luxurious five-star hotel, within a historic building amongst sprawling gardens and located just outside of Bresica, Bergamo and Milan.
With only 38 rooms, L'Albereta feels exclusive and remote and is surrounded by some of Italy's most breathtaking scenery – the ideal location for rest, relaxation and even a more intense spa retreat.
The Spa Espace Chenot is one of only two dedicated Henri Chenot spas and has a team of 30 doctors, therapists, dieticians, osteopaths and beauticians. The 2000sqm space is awash with natural light and muted tones, a haven for regaining mental and physical wellbeing.
Great taste is always on the menu with four different eateries to choose from including the VistaLago Bistro, with its terraced seating floating amongst the tree tops providing a breath-taking view of Montisola island and the Iseo Lake.


Nearest Airport: Milan

Transfer Time: Approx. 60 minutes





Sharing from
£
1459.00
£
1459.00
pp
Singles from
£
1739.00
£
1739.00
pp
Sharing from
£
1569.00
£
1569.00
pp
Singles from
£
1789.00
£
1789.00
pp
Including transfers, accommodation, full board and a 3 night programme
Recommended for
Detox | Weight Loss | Anti-Ageing | Medical
---
Room Types
Each room different is from the next, every room is the result of a skilful combination of love for the beautiful and the desire to provide maximum comfort. Warm shades or tones tending towards the neutral, lines that are soft and enveloping here and cleaner there to emphasise the light that comes in from the large windows; precious fabrics such as satin, silk, grosgrain and damask for the drapery, flax and linen for the bedclothes; precious marble in cream, antique pink, pearl grey and sage in the bathrooms; vintage furniture jealously conserved or originating from different areas of the world.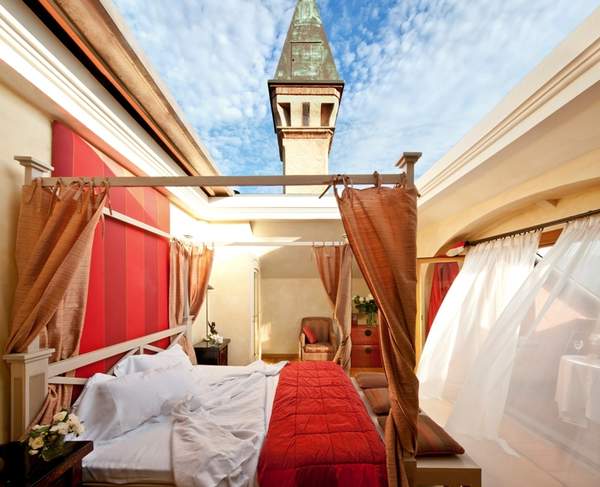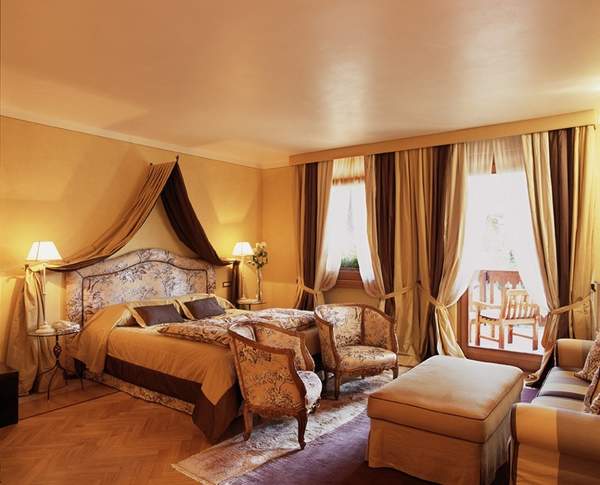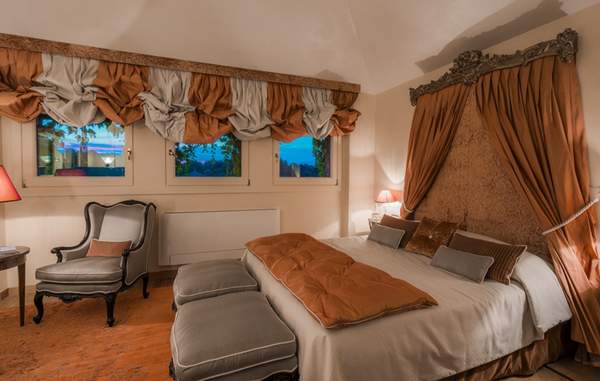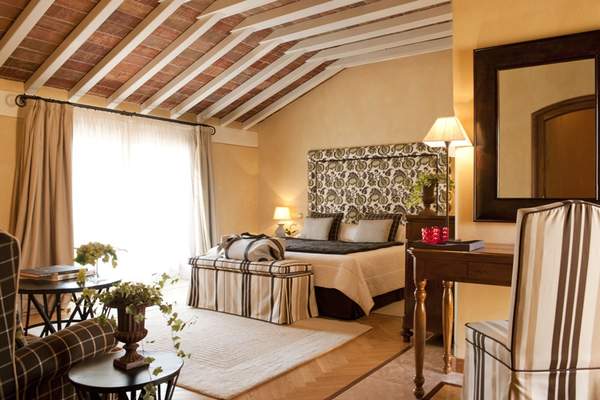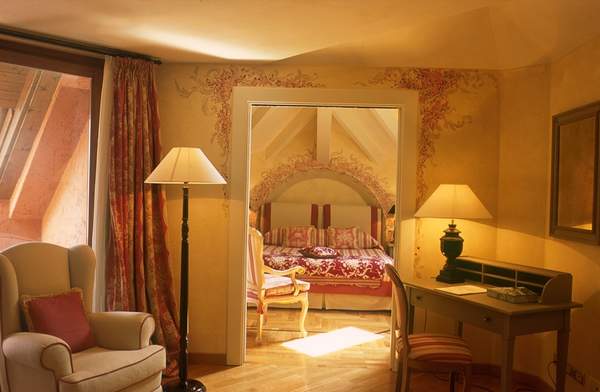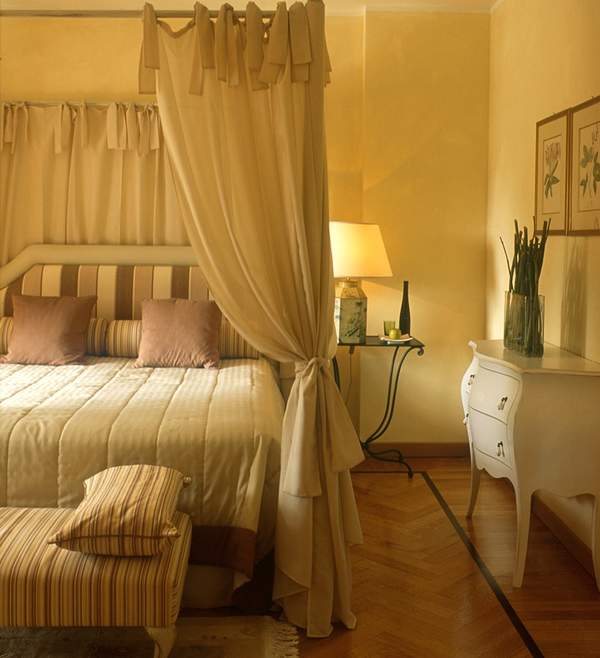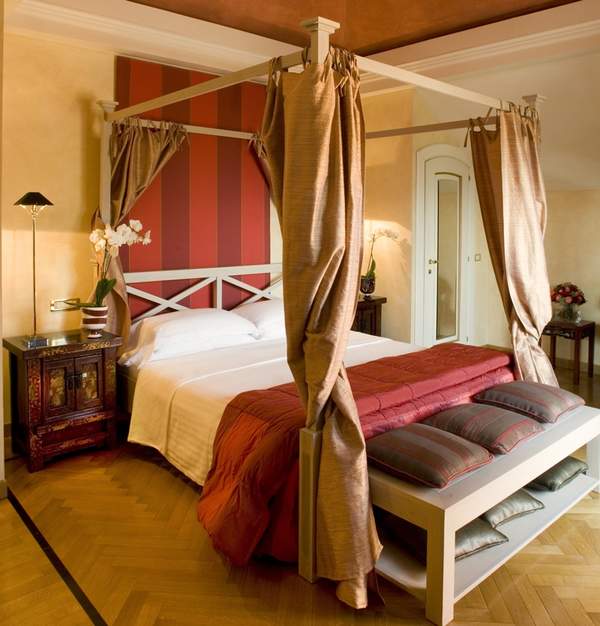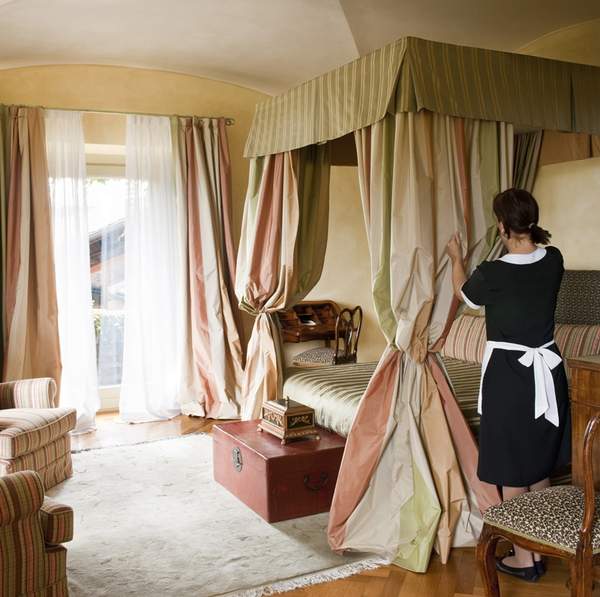 Spa
The Espace Vitalité Henri Chenot takes spa-going seriously. You can dabble with hydro massages, phyto mud therapy and deep cleansing facials or go the whole hog and have your toxicity levels calculated and your metabolic state assessed.
Medical examination
Biological check-up (analysis)
Bio-energy check-up and test reading
Energetic treatment
Acupuncture
Hydrocolon therapy
Postural Rehabilitation
Preventive medicine treatments
Ozone therapy
Sonoderm
Sculptur Reduce
Sculptur Lift
Photosilk Intense pulsed light
Lapex
Laser therapy
Plasmalift
Velashape
Hands
Medical peeling
Apollo TriPollar™
Vitamin biomesolif
Hands SPA treatment

Dermopigmentation
Relaxation massage
Energetic tendon-muscle massage
Manual lymphatic drainage massage
Feet and hands reflex massage
Facial treatments
Purifying detox face therapy
Skin brightener face therapy
Regenerating anti-age define face therapy
Medical peeling
Vitamin biomesolift
Biorevitalization
Botulinic toxin
Hyaluronic acid
Polylactic acid
Radiesse
Apollo TriPollar™
Laser therapy
Plasmalift
Cellutec
Sculptur Reduce
Millenium: tissue/muscle toning up

Liquidlift
Intraceuticals Oxygen
Photosilk - Intense pulsed light
Citolift
Eyes treatments
Neck, arms and décolleté treatment
Velashape
Depilation
Manicure
Pedicure
Sculptur Lift
Lapex
Proellixe
Sonoderm
Feet and hands reflex massage
Laser therapy
Intraceuticals Oxygen
Cellulite
Anti-cellulite treatment
Manual lymphatic drainage massage
Apollo TriPollar™
Biomesotherapy
Carboxytherapy
Cuisine
Choose from one of three restaurants. The newest, gourmet restaurant LeoneFelice, opened in 2014. Executive Chef Fabio Abbattista locates the best local ingredients – exquisitely bred game, aromatic herbs and succulent fruits – to make his dishes, a mixture of contemporary techniques and childhood flavours.
Vistalago Bistro
With a terrace that elevates guests to the lush green park canopy and provides lake views, Vistalago Bistro is described as the "vibrant heart of the hotel." Typical Italian and regional dishes are served for both lunch and dinner, but delicious snacks are available throughout the day.
The Wellness Restaurant
The Wellness Restaurant at Spa Henri Chenot has perfected detox menu based on decades of experience. Offered only to guests enjoying treatments at the spa, the food is not only healthy but also tantalising. Enjoy your meal in the ambience of the dining room with views of L'Albereta Park.
Greeneige Lounge
An intimate and cozy lounge open daily from 11am-11pm. A great spot to relax during the day on comfortable sofas and sample the Henri Chenot natural detox teas on offer. It is an ideal place for a romantic encounter or to meet with friends for a chat. There is a fire place for the cold winter nights and a large library with a great choice of reading materials.
La Filiale
This is a lovely informal meeting place with a kiosk dedicated to Francco Pepe's pizzas. The dining space is stained glass with plenty of greenery and an ideal spot for a glass of wine or a cocktail
Activities
Personal training
Yoga
Pilates
Water-gym
Functional training
Outdoor Activities
Nordic walking
Jogging
Mountain biking
Tennis
Sculpture Park with open-air trail of modern art
Wineries with tastings (Bellavista, Contadi Castaldi)
Golf courses (some with 27 holes)
Torbiere del Sebino nature reserve
Bird-watching
Lake Iseo Activities
Private cruises
Sailing
Paragliding
Windsurfing
Waterskiing
Rowing
Horseriding
Facilities
Supervised indoor parking, 18 spaces
Outside car park, 80 spaces
Helipad
Swimming pool with 4 types of hydromassage and counter-current swimming
Hydro bikes
Sauna
Turkish bath
Gym with cutting-edge Technogym® equipment
Tennis court
Exercise trail/ health path
Maty's Kid's Club
Location
Surrounded by mountains, lakes and rivers, the hotel lies in a century-old nature park famed for its botanical gardens with luscious vineyards. 57 guestrooms, each one individually decorated, combine open fireplaces with four-poster beds and elegant furnishings. The overall feel is one of homely luxury.
Situated in the centre of Lombardy, 30 minutes drive from Brescia and Bergamo and 60 minutes from Milan.
Reviews

Insider's Tips
Maty's Kids Club for the over 3's keeps them busy whilst you make the most of the wellness services
Bag a table on the terrace at the Vistalago Bistro for the stunning views over Lake Iseo and Montisola island
With no complimentary group classes or activities at the moment, it is best to pre-book private sessions to make the most of your free time
Whilst you can arrive on any day it is best to do so on a Sunday
Awards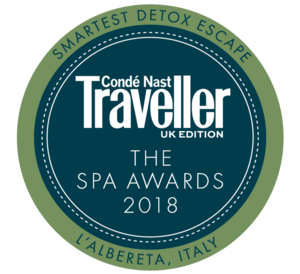 Healing Holidays Special Offers
Room Discount
Receive a 15% room discount when you book a 3-night stay
Receive a 20% room discount when you book a 4-night stay
Receive a 25% room discount when you book a 7-night stay
Valid for stays until 29 Dec 2020. Blackout dates apply. T&C applies.
Early Booking Discount
Get a 15% room discount if booked 60 days or more in advance.
Valid for stays until 29 Dec 2020. Blackout dates apply. T&C applies.
Free Night Offer
Receive 1 free night when you book a 3 or 4-night programme
Receive 2 free nights when you book a 7-night programme
Receive 4 free nights when you book a 14-night programme
Valid for stays between 13 Jun - 29 Dec 2020. Blackout dates apply. T&C applies.
---