Peaceful, stylish and slightly bohemian, Neeleshwar Hermitage is an intimate resort that provides the perfect serene space for a wellness retreat. Containing just 18 thatched cottages, this is the place to come for those who are seeking some privacy and seclusion. Built using local materials and techniques, it is an eco-friendly retreat where rainwater is harvested, solar energy is used and natural waste recycled; if you want to reconnect with nature and bask in its restorative benefits, Neeleshwar Hermitage is the perfect place to do so. Ayurveda is the focus here with plenty of different Ayurvedic treatments on offer, however fitness, detox, and more are all on offer and make up the impressive wellness offering. While the spa may be small, it is certainly perfectly formed and offers the ideal space to unwind, exuding a tranquil atmosphere that makes the relaxing treatments even more blissful. When not at the spa there is plenty more to be enjoyed at Neeleshwar, with a range of activities available to stimulate both the body and mind, with yoga and meditation being particular specialities of the resort. Beyond wellness, Neeleshwar also provides the opportunity to learn more about India and the local area, celebrating the local community by offering Keralan cookery classes and cultural talks. Set in a fantastic location right by the sea, this really is the place to come to escape from it all, heal your mind, body, and soul, and reconnect with nature.
Nearest Airport: Mangalore International
Transfer Time: Approx. 120 minutes
Sharing from
£
579.00
£
579.00
pp
Singles from
£
869.00
£
869.00
pp
Sharing from
£
789.00
£
789.00
pp
Singles from
£
1199.00
£
1199.00
pp
Including transfers, accommodation, breakfast and a 6 night programme
Recommended for
Ayurveda | Stress Management | Detox | Fitness
---
Room Types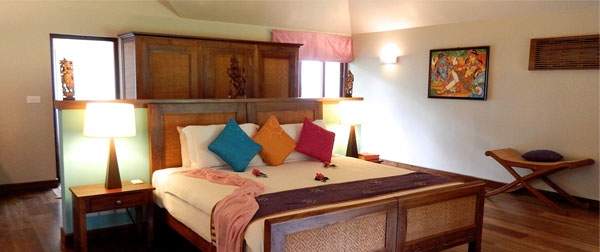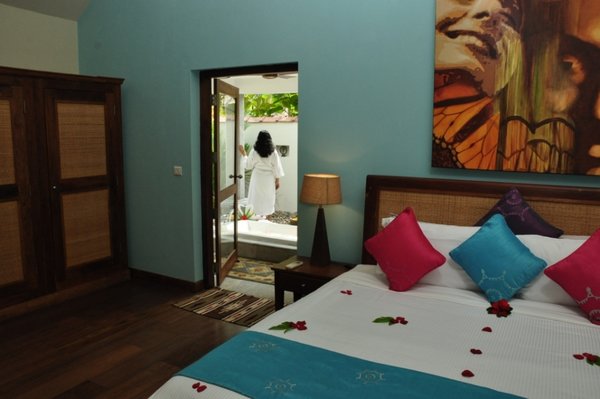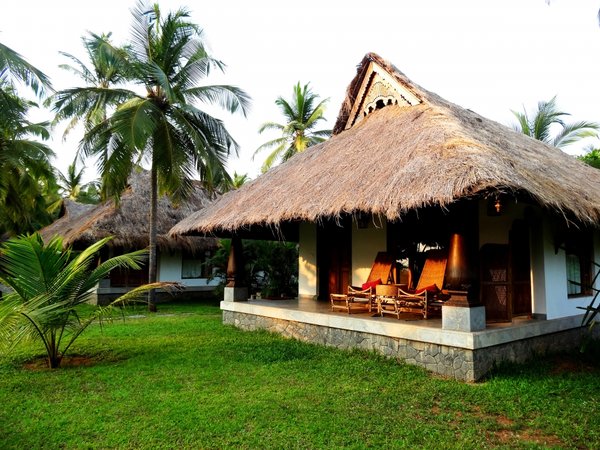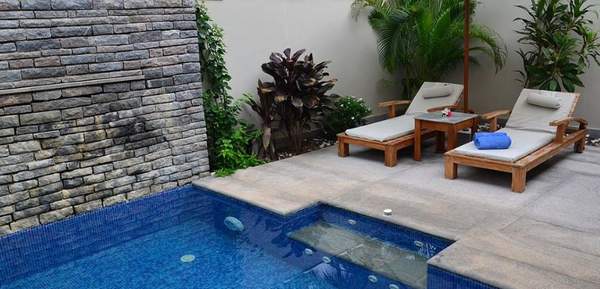 Spa
The spa at Neeleshwar Hermitage is perfectly formed, ideal for this intimate resort that contains just 18 cottages. Step into the spa and enter a serene space that has been designed with your relaxation in mind. You will find all manner of treatments on offer, with Ayurveda being the speciality here - once your dosha type has been identified you will be offered a range of treatments that will be most beneficial to you, such as Smruthi where hot oil is dripped on your forehead, or Sharirananda, a blissful four-handed massage. The likes of more conventional and beautifying treatments are also available, including facials, body scrubs, and pedicures.
Massage Therapy at Neeleshwar Heritage
De-Stress massage
Jet-lag reviver (Sayoojya)
Soothing care (Sandwana)
Long life (Sanjeevani)
Travel balm (Swastha)
Blissful ease (Sharirananda)
Fitness at Neeleshwar Heritage
Holistic Health at Neeleshwar Heritage
Synchronised Abhyanga
Pizhichil
Kizhy
Nhavarakkizhi
Shirodhara
Mind & Spirit at Neeleshwar Heritage
Cuisine
Mouth-watering dishes combining Indian, Middle Eastern and European influences are whipped up by the talented chef. Expect fresh ingredients and flavour-rich dishes served in the al fresco seafood restaurant Meenakshi or inside in Annapurna, which serves a predominantly vegetarian menu. The resort also offers a meeting table so solo travellers who do not wish to dine alone can eat together.
Annapurna
Annapurna specialises in authentic, predominantly vegetarian food.
Meenakshi
Sea Food - fresh fish caught by the local long boats that go out each morning, as well as breakfast, healthy lunchtime salads and delicious light meals.
Bar and Drinks
There are two bar areas in the hotel: the Annapurna bar in the main restaurant and the Varuna bar overlooking the pool. Both are cosy and intimate spaces where you can relax with old friends or make new ones and enjoy the range of Indian beers and wines (no spirits) that are on sale.
Cookery Classes
Due to Malabar's historical openness to the wider world, the cuisine in this part of India is very varied. One of the Neeleshwar's specialities are local Malabar dishes usually not seen in international hotels, along with mouth-wateringly fresh fish bought daily from our local fishermen. The resort also offer regular Cookery Classes for our guests under the tutelage of the resident chefs, so you can not only enjoy the resort's food while you are there but take a nourishing skill back home with you.
Activities
A range of activities are on offer at Neeleshwar Hermitage that aim to benefit the mind, body and soul, as well as help you discover the retreat's surrounding region.
Yoga and meditation are two of the specialities here, India is the home of both these disciplines after all, with the resort offering skilled practitioners who will be able to guide you in the two practices. For those keen to learn more of India's skills, the resort also offers cookery classes that will teach you how to prepare delicious Indian dishes, allowing you to take a little bit of your stay home with you. There are even cultural talks that are held to allow you to get to know more about Kerala and the rest of India.
Guest s are also encouraged to get and explore the surrounding area, whether by borrowing a bike and going for a ride in the countryside, opting for a trip on a backwater houseboat, walking in the Western Ghats, or observing the wildlife that inhabits the lush local forests.
Facilities
Spa
Swimming Pool
Restaurants
Bar
Yoga Hall
Meeting Room
Shop
Location
Lying on Kerala's undeveloped northern coast, the setting is wildly divine; surrounded by empty beach backed by afreshwater lagoon and coconut groves. Unlike much of the Keralan coast, it is blissfully quiet with no noisy bars or hoards of crowds to spoil the chilled-out atmosphere.
Flying
Mumbai – Mangalore - 45 minutes
Driving
From Mangalore it is a 2 ½ drive
Videos
Reviews
Insider's Tips
Stay for a week to enjoy the full benefit of the blissful surroundings and relaxed atmosphere. As well as experiencing ayurvedic treatments in the spa, guests can also explore the backwaters, see wildlife and visit local villages.

---