Amanbagh emanates pure elegance in the rugged outcrops of the Aravalli mountain range. This rose-pink Rajasthani retreat, informed by the Mughal style, is a relaxing oasis just 90 minutes outside of Jaipur. The property rests in the open countryside, and each of its 40 suites and pavilions offer a private courtyard or terrace that open onto verdant garden surroundings. The palatial grandeur of the bygone Mughal era is represented with lofty ceilings within domed cupolas and regal vaulted entrances. Marble finishes, highlighted by intricate wooden screens, add an extra touch of luxury, and you will be enrobed in grandeur as you explore the expansive grounds. The resort's wellness immersions, draw upon the ancient medical knowledge of Ayurveda and the incredible wellness heritage of India. The Ayurvedic system and practise will prevent ailments by encouraging balance within your body and throughout your life. You will feel harmoniously balanced as you are pampered with Ayurvedic spa therapies, delicious cuisine to suit your specific dosha, expert yoga and meditation classes and optional group activities. At Amanbagh, you can absorb a special spiritual energy that will help you on your healing journey.
Please note: This property will be closed from 01 Jun - 31 Jul 2021
Nearest Airport: Jaipur Airport
Transfer Time: Approx. 2 hours
Sharing from
£
1835.00
£
1835.00
pp
Singles from
£
2969.00
£
2969.00
pp
Sharing from
£
2485.00
£
2485.00
pp
Singles from
£
4269.00
£
4269.00
pp
Including transfers, accommodation, full board and a 4 night programme
Recommended for
AYURVEDA | DETOX | ANTI-AGEING
---
Room Types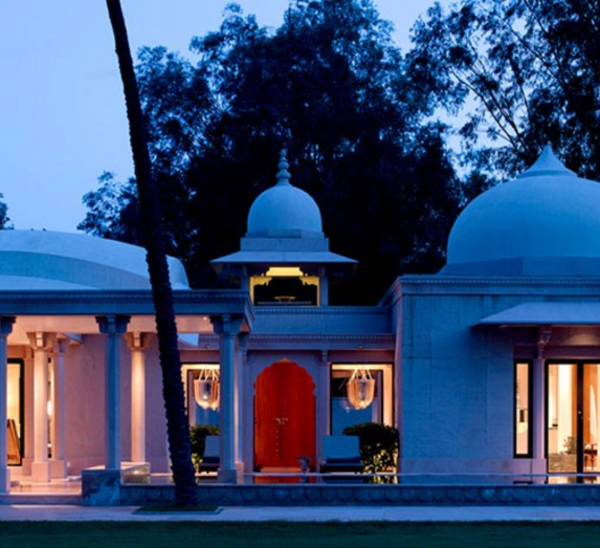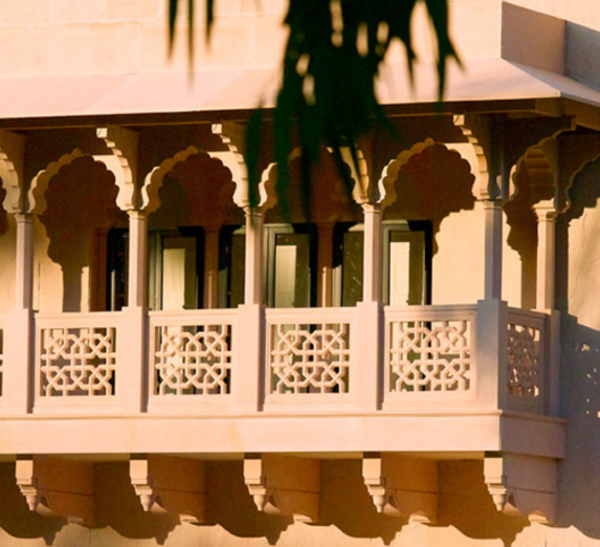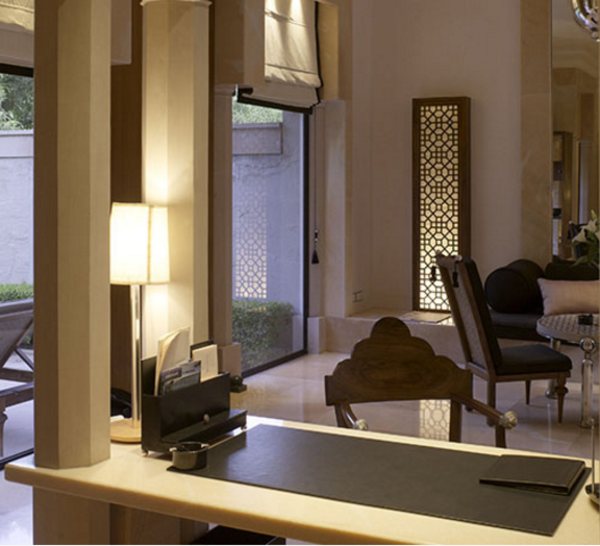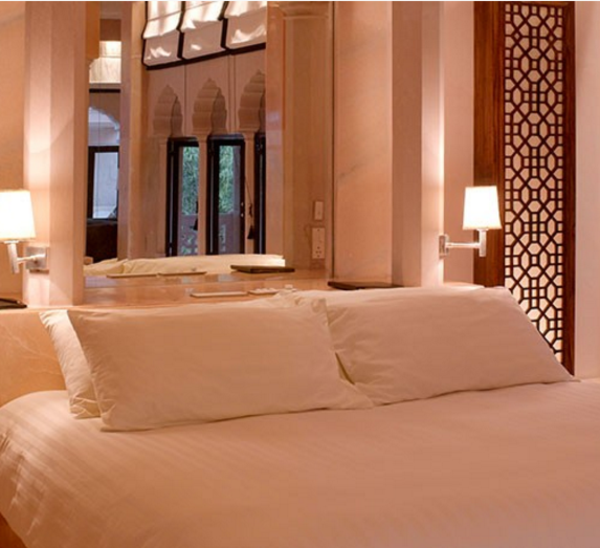 Spa
The healing haven of Amanbagh spa, surrounded by the lush gardens, provides a range of soothing therapies and treatments. The spa is inspired by India's healing heritage and the ancient Ayurvedic system. At the Amanbagh spa, the knowledgeable practitioners take a holistic approach and apply this to a range of massages, body scrubs, facials and even traditional Henna art. The skincare products, created with pure ingredients, are incorporated into the treatments.

During their specialised programmes, known as Wellness Immersions, you will be in good care with the supervision of an in-house Ayurvedic physician. Although there are three different immersions (Ayur - Ayurveda, Rejuvenate - Anti-Ageing, and Purify - Detox), all will seek to help you find balance in your life.
Activities
While at Amanbagh, you can relax by the swimming pool, cool off in the wading pool or spend time cocooned in the luxurious spa. You will find quiet places to reflect in the library or the lounge, and you can stay in shape with the on-site gym. Open your heart and mind during meditation sessions or join an optional group activity to socialise or learn new skills.

Just outside of the Amanbagh, the nearby cultural and historical surroundings invite. The 17th-century township of Bhangarh and the fort and temple of Ajabgarh will beckon you to explore a bygone era. Nature lovers can admire tigers, jaguars, sambar deer and other species that abound at Sariska National Park. Other outdoor activities include cycling, horseback riding, camel rides, yoga and trekking. Visitors can also explore the area on boat trips, picnics and jeep explorations.
Facilities
Gym
Swimming Pool
Wading Pool
Spa
Lounge
Library
Boutique
Restaurant
Organic Gardens
Room Service
Safe-Deposit Box
Location
The lush property of Amanbagh lies just south of Sariska National Park and is most easily reached from Jaipur International Airport.

A drive from the Jaipur airport will take approximately 2 hours, while a drive from Agra or Delhi will take 3.5 hours and 4.5 hours respectively. A heliport is also available.
Insider's Tips
Stay in a Pool Pavilion to relax in the privacy of your very own private pool.
For a unique sightseeing experience, request to visit Ajabgarh via camel.
Take advantage of the optional group activities to connect with others who are on the journey to improve their health.


---