Luxuriate in unlimited space as you admire the spectacular view of the surrounding Bavarian Alps at Schloss Elmau, a little slice of heaven in a quiet corner of Germany. Combining its tranquil and visually stunning surroundings with sophisticated architecture and cosmopolitan interiors, it is the ideal destination for those seeking some rest and relaxation.
Perfect for solo travellers, couples, friends, and families alike, this is a resort that has truly thought of everyone when designing its impressive wellness offering. For families, the Family Spa and outdoor Nature Spa are sure to be the main attraction, offering swimming pools, saunas, steam baths and more so both parents and children alike can enjoy some pampering and relaxation. Meanwhile the Badehaus Spa and Oriental Hamam have been reserved for over 16s only, ensuring those seeking a more tranquil escape have their space too. With an impressive spa menu boasting treatments sourced from around the globe, whatever you seek you're sure to find it at Schloss Elmau. However, there's more to do than just hang out in the spa, with Schloss Elmau and the surrounding area also being renowned for offering an extensive range of activities suitable for people of all ages and abilities; personal training sessions, tennis, horseback riding, kayaking, hiking, windsurfing – the list goes on and on. Be sure to also check out the superb yoga offering during your stay, with the resort renowned for offering great classes and occasionally even dedicated retreats held by visiting yoga practitioners.
Ensuring that you not only get your wellness fix, Schloss Elmau also strives to offer guests a truly luxurious stay in all aspects, offering a wide range of facilities, as well as excellent accommodation and service for the most comfortable of stays. Expect to find a wealth of restaurants ensuring you benefit from plenty of variety, one of which even has a Michelin star so you can rest assured you're enjoying quality cuisine. When it comes to the accommodation you will be equally delighted, with bright and spacious rooms and suites offering the perfect place to retire to – simply admire the stunning mountain views and bask in the serene ambience for the ideal way to end a truly blissful day.
Schloss Elmau thinks of everything and everyone, it is the attention to detail that is paid here that makes it such a wonderful place to enjoy a spa break.
Nearest Airport: Innsbruck
Transfer Time: Approx. 45 minutes
Sharing from
£
950.00
£
950.00
pp
Singles from
£
1072.00
£
1072.00
pp
Including transfers, accommodation and a 3 night programme
Recommended for
Fitness | Holistic Healing Retreats | Yoga
---
Room Types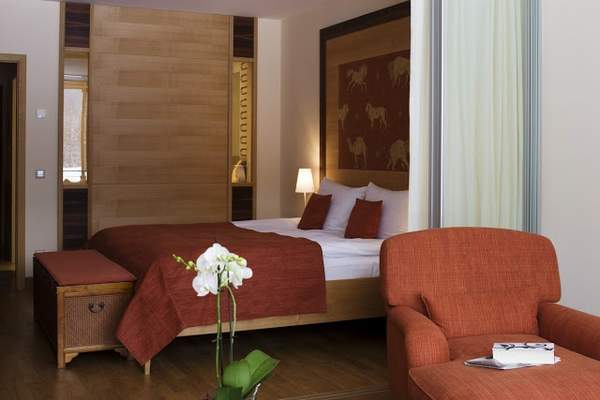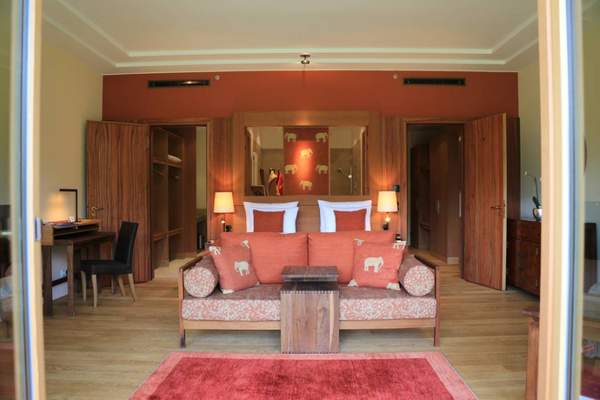 Spa
Schloss Elmau lives by the mantra 'being able to do everything, but not having to do anything' which sounds pretty good to us.
They host unique treatments from around the world to deliver an experience like no other, and with two adult and two kid-friendly spas, there is sure to be something to please. They say they want to make everything (and anything) happen - a Thai massage in the meadow? A Private Spa session at midnight? Partner treatments in the Oriental hamam? Floating massages in the saltwater pool? A personal yoga lesson at six in the morning? They are here to make dreams come true, meaning you are in for a real treat.
Treatments include:
Massage:

Healing stones and Lomi-Lomi technique
Healing stones, physio-relax and Lomi-Lomi technique
Deep tissue massage
Alipine fit massage
Reflexology massage
Thai massage
and more

Hammam
Body treatments
Physio:

Cranio-sacral therapy
Physiotherapy
Lymphdrainage

Training:

Private training
Pilates training
Training outdoors

Teens:

Happy facial
Happy hands
Happy back
Happy feet

Ayurveda treatments
-Beauty treatments
Hair Salon
Private Spa
Cuisine
Luce d`Oro: The cuisine here is based on the French style interpreted in a light and contemporary style with added Japanese aromas and techniques.
Activities
Enjoy a wide range of activities at Schloss Elmau that are sure to excite all fitness enthusiasts. With swimming lessons and golf available on the more gentle side of things and skiing and other winter sports for those seeking something a little more extreme, there is something here to cater to people of all abilities. Whether you opt for Thai Chi, Pilates, the summer Tennis programme, or any of the other classes available, you can rest assured that you are in the hands of the experts here.
Facilities
Tennis Courts
Gym
Spa
Golf course
Library
Shop
Indoor and outdoor swimming pool
Kids club
Concert Hall
An extensive range of restaurants including Michelin star The Luce D'oro and a spa restaurant
Location
Unlimited privacy and space with a mixture of contemporary and rustic design. It's welcoming for all the family. Escape to a pristine sanctuary of magical beauty in the Bavarian alps. 100km south of Munich, 1000m above sea level.
Two airports – Munich (1hr 30 min) and Innsbruck (45 min) - are both within easy reach. Schloss Elmau is 18 km from the famous ski resort Garmisch-Partenkirchen, the biggest town in the area. Trains leave from Munich or Innsbruck train stations about every hour to Garmisch or the small village of Klais, which is 5 km from Schloss Elmau.
Reviews
Insider's Tips
Be sure to try the Hammam ritual - Each Hammam ritual begins with a warm-up phase in the steam room with a basic ritual (Hamam Basic) consisting of a full-body scrub and soapy full-body lather and a hair wash. You can keep the exfoliation gloves after you have finished. Then, depending on the ritual you have chosen, you are given either a short or an intensive massage either with soapy lather or with oil. Some rituals include a facial mask. The treatment is rounded off with the traditional Hammam refreshment Kolonya, a fragrant Turkish lemon water. Of course, you can also order fresh fruit and champagne with any of the rituals.
Combine your stay with some skiing or one of the other wintersports offered in the area for the ultimate fitness break.
Awards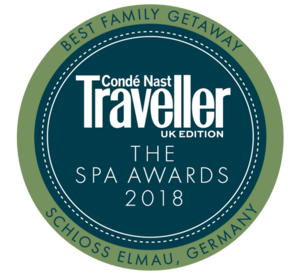 Healing Holidays Exclusive Offers
Spa Voucher
Receive a €100 spa voucher per room when you book a stay.
T&C applies.
Perfect for fitness, yoga, and some all around pampering, a stay at Schloss Elmau can be whatever you want it to be. Occasionally offering set date yoga retreats too, get in touch with one of our healing experts to find out more Schloss Elmau's wellness offerings.
3 Nights at Schloss Elmau
Schloss Elmau | Germany
If you're seeking a luxurious mini-break surrounded by nature and fresh mountain air, this three night stay at Schloss Elmau is for you. Tucked away amongst the Bavarian Alps in a quiet corner of Germany, this is the perfect place to come to forget the hassles of everyday life and simply bask i…
Sharing from
£
950.00
£
950.00
pp
Singles from
£
1072.00
£
1072.00
pp
Family Stay at Schloss Elmau
Schloss Elmau | Germany
A spa hotel might not be the most traditional choice for a family holiday, but Schloss Elmau isn't a traditional spa hotel. With four separate spas, one of which is specifically for families, spacious suites with kitchenettes as well as a host of different activities and clubs for kids of all…
Sharing from
£
1845.00
£
1845.00
pp




---