Lanserhof Tegernsee is one of Europe's leading clinics, offering cutting-edge medical expertise within the settings of a top class luxury health resort. It offers the unique LANS Med Concept that combines the Mayr cure, traditional naturopathy and the most advanced medical techniques. The Mayr cure is based on the concept that intestinal cleansing, flushing toxins from the stomach is key for your wellbeing - everything comes back to the gut. The FX Mayr method is built on three pillars: rest (tea-and-water), detoxification (cutting out sugar, alcohol and raw food), and training (chewing thoroughly and without distraction to help your body process food better).

Unlike other medical spas, the programmes here are not just about the medical side of wellness, they also take a holistic approach to your wellness. You can choose from a range of programmes from weight loss, detox and holistic health, to a complete medical wellbeing overhaul such as mental training, movement therapy and programmes for beauty and aesthetics. Also available are modern preventative services like capsule endoscopy, where you swallow a pill camera that records your intestinal health, or head to the Cell Gym to optimise the energy your cells produce, or a comprehensive gene and DNA testing with a detailed analysis by expert doctors. Meal plans are recommended by your doctor and include organic sun-ripened produce; biophotonic meat; and humanely grown ingredients - all designed to optimize your digestive powers.Lanserhof programmes are tailored to your individual body requirements ensuring that your journey is suited to your exact needs and body type, not a one-size-fits-all solution.

Located above Lake Tegern, in the foothills of the Bavarian Alps, the resort extends across 21,000 square metres, amongst rolling hills, beautiful meadows and fresh streams. Set in the midst of serene natural surroundings, Lanserhof offers a retreat to renew your life energy that everyday life drains from you. The resort has 70 rooms and suites, all designed for total privacy and tranquillity with calming neutral colours, warm natural materials, and vast balconies to take in the perfect view. Some rooms even have a sauna in the bathroom. Daily treatments are planned light, leaving you plenty of time to enjoy other activities like yoga, ta'i chi and kinesis workouts, there are also nightly classical concerts when life slows down in the evening.

A stay at Lanserhof Tegernsee will give you the tools and knowledge to self-heal and endure a healthy and happy life full of vitality.
Nearest Airport: Munich

Transfer Time: Approx. 60 minutes





---
Sharing from
£
2399.00
£
2399.00
pp
Singles from
£
3599.00
£
3599.00
pp
Including transfers, accommodation, full board and a 7 night stay
Recommended for
Detox | Medical Spa | Weight-Loss
---
Room Types
Lanserhof Tegerness is the ideal setting for tranquillity and relaxation because of the great care taken in the conception, design and furnishing of the rooms and suites. Light radiates through the impressive window facade and fills the high-grade naturally furnished interior with warmth. Spacious accommodation provides guests with plenty of space for a private retreat. Each room is equipped with its own screened balcony terrace which invites you to linger and enjoy the view. Choose from a single or double room, elegant studio apartment or breath-taking suite.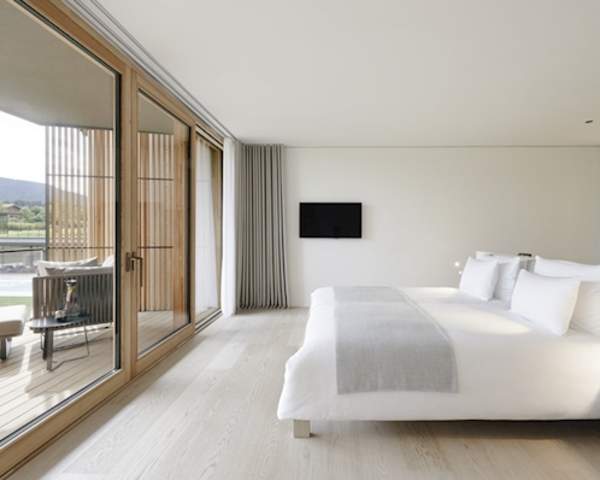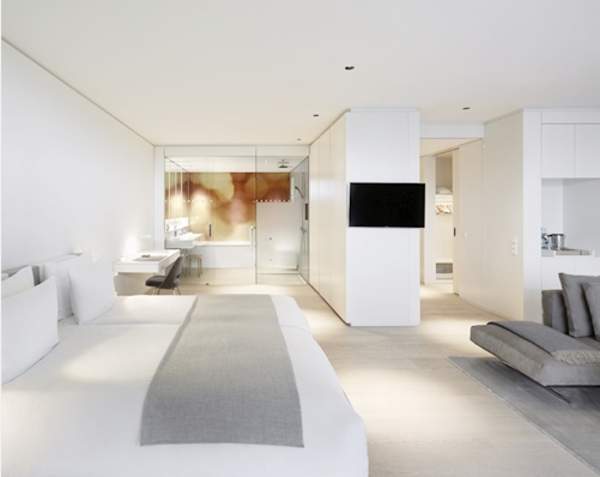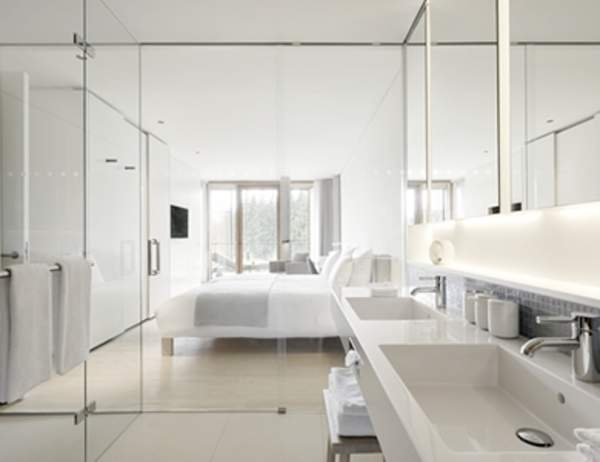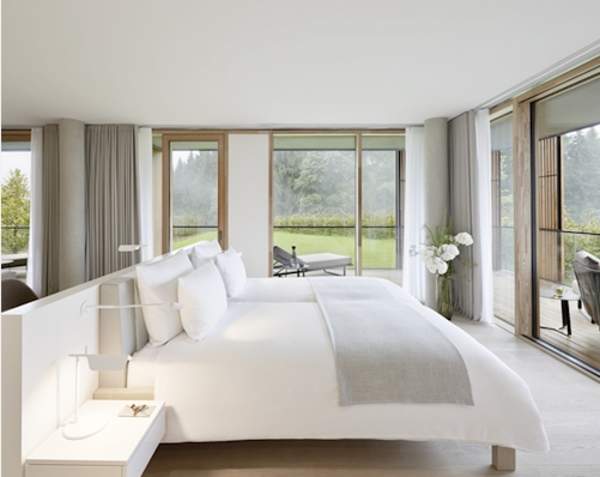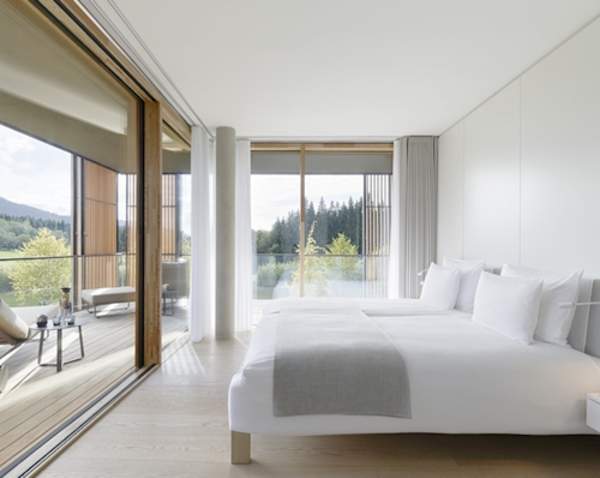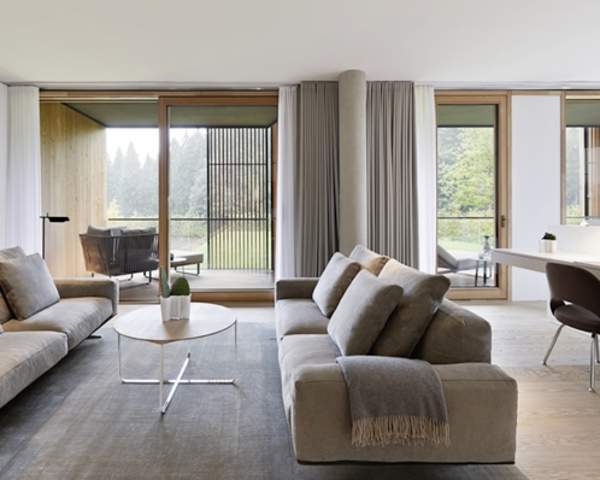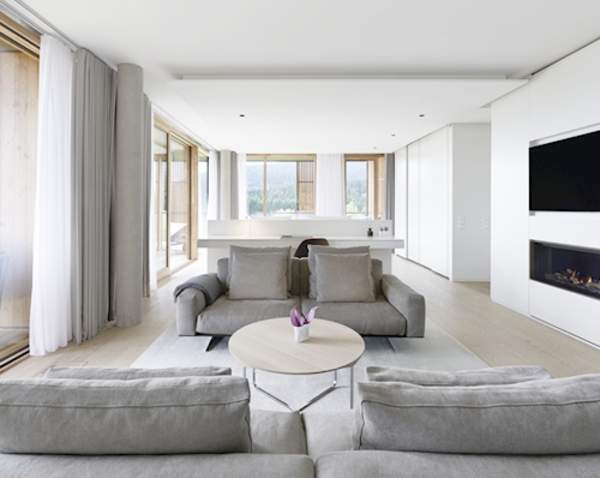 Spa
A fantastic clinic designed in a monastic style that promotes prevention and regeneration as the cornerstones to future-oriented medicine.
Gastrointestinal tract diagnoses - Colonoscopy, Gastroscopy, Capsule endoscopy
Nutrition diagnosis - H2 lactose intolerance, H2 fructose malabsorption, Food intolerance
Metabolism diagnoses - Oral glucose tolerances test, Free radicals test and antioxidative potential, Heavy metals identification, Nutrient analysis, Hormone profile
Gene analysis
Holistic medicine and Naturotherapy - Medical check and abdominal treatment, Naturopathic consultation, Colonic hydrotherapy, Acupuncture, Electroacupuncture, Leech therapy
Infusion therapies - Large conditioning, Small conditioning, Auto blood with ozone, Medical phlebotomy, Electrolyte/ vitamin, Alkaline, Liver, Oxygen, Amino Acid infusion
Body and mind health - Medical-psychotherapeutic consultation, Mind balance executive coaching, Psychological consultation, Coaching for overcoming stress, Inside wellness, Mini-mental check
Lans Derma - Derma face & body for woman and man
Cuisine
Energy Cuisine
The Lanserhof Energy Cuisine concept was designed with today's health-conscious consumer in mind. The Energy Cuisine concept combines the science of modern nutritional research with lessons learned from nutritional philosophies from all corners of the globe. Fortified by the high-nutrient density of its ingredients, it helps your metabolism, digestive and immune systems stay healthy in the long-term. When picking the ingredients, the chefs place great emphasis on selecting only the freshest, local, and organic sun-ripened fruit and vegetables, all selected according to the season. The meat is biophotonic and comes from animals kept humanely outdoors.
Activities
Cookery classes
Bread making
Yoga
Nordic walking
Daily group movement therapy
Daily group relaxation training
Introductory medical lecture
Topical presentations
Mesotherapy
Cryotherapy
Facilities
Fireside lounge
Heated salt water pool
Library
Restaurant
Shop
24-hour tea bar
Large roof terrace
Heated outdoor terraces
Meeting rooms
VIP rooms
Location
With Lake Tegern at your doorstep, experience the uniqueness and energy of one of the most beautiful natural regions in Europe. Embedded in the mountains - 900 metres above Lake Tegern next to one of the purest bodies of water in Germany - Lanserhof Tegernsee is situated in a stunning location. The renowned healthy climate and iodine sulphur springs have given the Tegern valley its reputation as an excellent region for health. Here, pure nature meets genuine tradition and the alpine elegance of the surrounding towns and villages.
The nearest airports are Munich (60 minutes transfer) and Innsbruck (90 minutes transfer). Lanserhof Tegernsee is an incredibly quiet location, the nearest village is ten minutes away.
Videos
Reviews

Insider's Tips
Reserve you place at Lanserhof early, don't dither, this is the hottest place on the planet right now.
Do go to the evening talks and discussions, they are packed full of helpful information and tips. Also, make sure you do a cookery class, so you can replicate some of their delicious, yet super healthy dishes on your return.
Stock up on Lanserhof food stuff from the shop - spelt porridge, crackers and biscuits. Also, buy their great cookery book for inspiring recipes.
Take good walking boots with you, the surrounding area is stunning and there is nothing more healing than a brisk walk in the pure German air.
Ask our healing experts for the daily activity programmes in advance of your trip, so you don't miss out on classes. You can then schedule your programme around them.
If you are travelling alone, join the single table for meal times, its fun, and you will meet new friends who are going through the detox with you. It's great for moral support.
If you are a golfer, then take your clubs, there is a challenging picturesque course on site.
Awards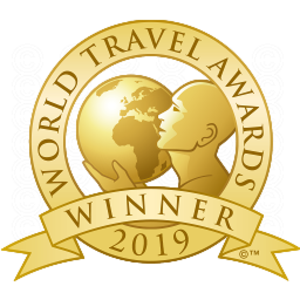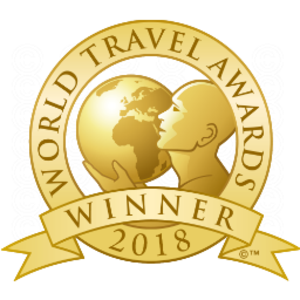 Exclusive to Healing Holidays
LANSERHOF CURE CLASSIC
Lanserhof Tegernsee | Germany
This programme is based on the award-winning Lanserhof cure classic concept which has been setting standards for a healthy and active lifestyle for over thirty years. Be ready to experience a combination of traditional naturopathy treatments combined with modern Mayr medicine on this 7 nights stay.…
Sharing from
£
2399.00
£
2399.00
pp
Singles from
£
3599.00
£
3599.00
pp
Exclusive to Healing Holidays
LANSERHOF CURE ADVANCED
Lanserhof Tegernsee | Germany
The Lanserhof Cure Advanced package is designed for a period of two weeks. This gives the team of doctors and therapists at Lanserhof Tegernsee the opportunity to run an in-depth analysis of your physical and mental condition as well as your personal needs. During the programme you will undergo a n…
Sharing from
£
4599.00
£
4599.00
pp
Singles from
£
6779.00
£
6779.00
pp



---