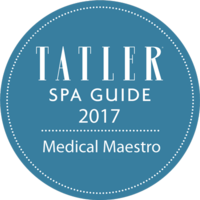 An architectural stunner situated in the picturesque Tyrol region of Austria, Lanserhof Lans was originally opened in 1984 and it has just recently re-opened after a massive €25 million transformation. Surrounded by Alpine beauty - rolling meadows, deep forests and glistening streams, this medical marvel also comes with all the luxurious trappings. Expect the perfect bed from which to enjoy the view from your floor-to-ceiling windows, an indoor/outdoor salt-water pool, the steam and sauna complex and state-of-the-art fitness equipment - it's all there. But that's not the reason to come to Lanserhof Lans. This is the spot to take the modern Mayr cure, for a deep detoxification, cleansing and de-acidification. It's also the place for your top-to-toe medical checks with state of the art medical screening and body analysis. You can have everything from full blood tests and a heart ultrasound to food intolerances testing and a full physiotherapeutic examination. You can even sort your sleep problems once and for all at the sleep lab; the list is endless.
There is also a new LANS Sport Active programme, designed for those who want to up their fitness game without doing the purging and food deprivation. The Spa is also cutting edge, offering whole-body cryotherapy for pain relief and reducing inflammation. There is a beauty centre too with a host of luxurious treatments to savour. The surrounding area is breath-taking, so enjoy some Nordic walking, hiking, mountain biking or swimming. You can even brush up on your golf at three challenging courses nearby.
Nearest Airport: Innsbruck

Transfer Time: Approx. 25 minutes





Sharing from
£
1699.00
£
1699.00
pp
Singles from
£
1919.00
£
1919.00
pp
Including transfers, accommodation, full board and a 7 night stay
Recommended for
Medical Spa | Detox
---
Room Types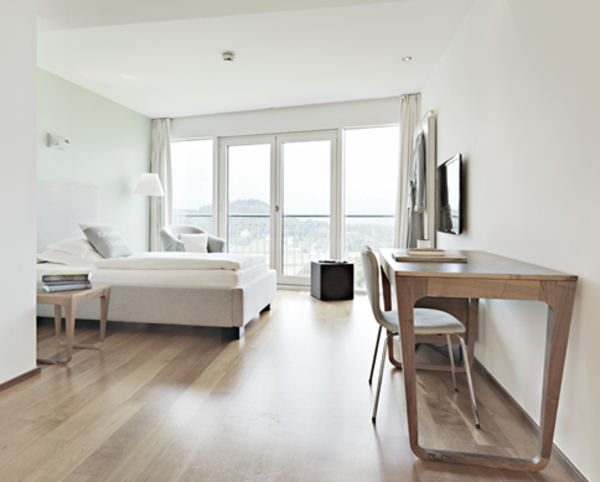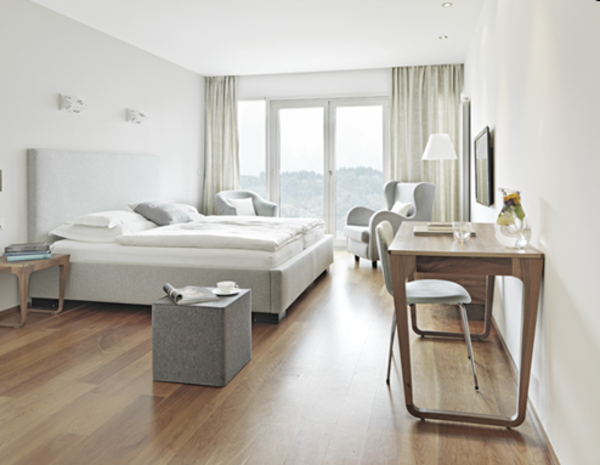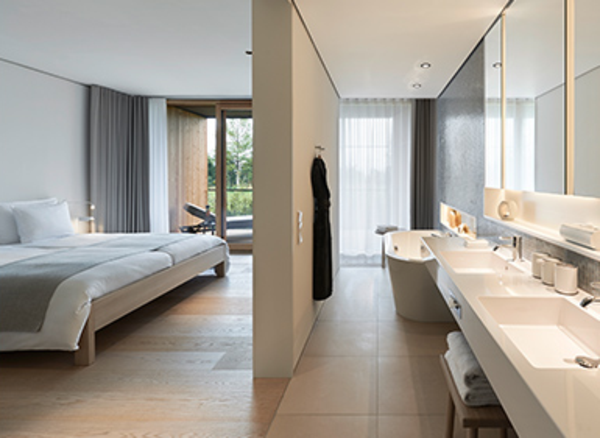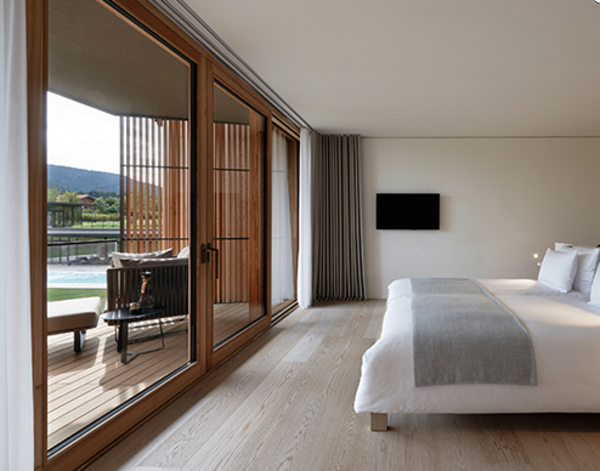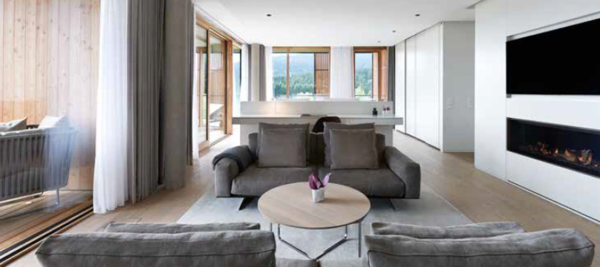 Spa
Lanserhof LANS is a well-equipped medical spa that uses holistic diagnosis to spot and heal various body ailments and imbalances. The large team of medical experts can study your gastrointestinal tract, metabolism, immune system and cardiovascular skin. They can also address problems with the skin, energy, and sleep. The medical spa even has the facilities to provide ultrasounds and to perform dentistry. Other areas of diagnosis include both gynaecology and andrology, eyes, nose/throat/ears and neurology.
The treatments at Lanserhof are also extensive. Along with the traditional massages, skin care treatments and baths, Lanserhof LANS provides infusions and osteotherapy. Adventurous souls will want to give cryotherapy, submersion into sub-zero temperatures for regeneration, a try. Training sessions include functional training, TRX, yoga, physiotherapy and more. For greater insight, sign up for a consultation - and for inspiration, enrol in a coaching session.
Cuisine
In this day and age, many of us are plagued by permanent stress on a daily basis. The act of eating healthy has therefore never been more significant, but poses a big challenge at the same time. With Energy Cuisine and dedicated nutrition counseling, Lanserhof Lan's dietitians have developed a concept that goes hand in hand with culinary delight and vibrant health.
Designed for the modern, health-conscious individual, it promotes personal well-being and the pleasure of cooking and eating. It is the most effortless and enjoyable way to achieve the highest level of energy through a balanced diet.
Activities
To continue with the "healing power of nature theme," you can improve your health while enjoying outdoor activities such as Nordic walking, swimming, jogging or biking. During the winter months skiing, cross country skiing, snowshoeing are also options. If you like to play golf, you have a choice of 9 or 18 hole courses or simply practicing your swing at a driving range.
You can venture into Innsbruck to enjoy cultural festivals and art galleries. A tour of historical highlights is also available in the medieval old town.
Facilities
Relaxation zone
Indoor and outdoor saltwater swimming pool
Sauna & sanarium
16 Treatment Rooms
Location
Lanserhof LANS is surrounded by the awe-inspiring Alps, home to unique flora and fauna within open meadows, deep forests and sparkling streams. Nature abounds throughout Lans in Tyrol, Austria.

The scenic drive from Innsbruck Airport takes only 25 minutes, while transfers from the Salzburg Airport require 2 hours. It is also possible to land at Salzburg Airport or Munich International Airport and complete the transfer to Lanserhof LANS in a little over 2 hours.
Videos
Reviews
Insider's Tips
Arrive at Lanserhof LANS on a Sunday before 5:00 PM and check out by 11:00 AM to avoid extra room occupation fees.
The Discount for Young Persons provides a 50% discount on overnight stays for children up to 16 years of age that stay in a room with their parents.
Medical treatments are available for young persons aged 16 and above with accompaniment from parents.
You can experience the rejuvenating effects of cryotherapy here.
---