Dr. Harald Stossier - VIVAMAYR
Wellness Expert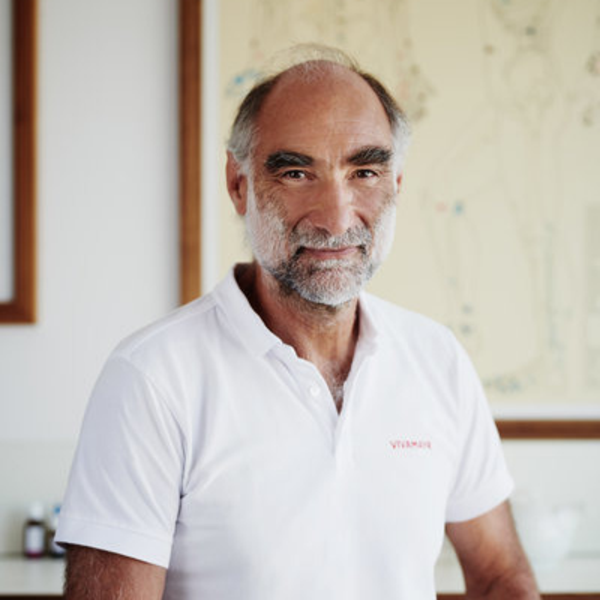 Dr. Harald Stossier is Director of the prestigious VIVAMAYR Maria Worth medi-clinic in Austria. Dr. Stossier and his team of dynamic, medically-trained doctors combine Modern Mayr Medicine with advanced diagnostics, holistic medical treatments, orthomolecular medicine and meticulous diet plans. The clinic focuses on achieving excellent long-term health through preventative medicine, strict detox plans and individualised treatment programmes.
Dr. Stossier began to study medicine at the suggestion of his wife. During his studies, he saw that traditional medicine had limitations, and over time, he learnt that it was possible to achieve better health for patients through diagnostic and individualised treatment and diet plans, in accordance with Mayr Medicine principles. He recalls, "I quickly realised I wasn't one of those typical medical students who just read the books and learnt by rote; I felt very strongly my place belonged in complementary medicine."
The Viva Mayr Diet: 14 days to a flatter stomach and a younger you | Efficacy and potential of complementary medicine
Dr. Stossier studied medicine at the University of Innsbruck and University of Graz, graduating in 1987. He trained in different departments at hospitals in Klagenfurt and Wolfsberg, Austria. Upon graduation, he worked with Dr. Erich Rauch, who studied under Dr. F.X. Mayr. He explains, "Dr. Rausch talked about intestinal cleansing as a real health issue. It seemed so perfectly logical to me, and I quickly realised how important this message was for everyone." Dr. Stossier practised medicine at Dr. Rauch's old Mayr Clinic Gesundheitszentrum Dellach am Worthersee, Austria, ascending to Head Physician in 1992. He remained there until 2003 before taking his current post of Medical Director at VIVAMAYR Maria Worth Centre for Modern Mayr Medicine in Austria.
Dr. Stossier has a global reputation for his work. He regularly lectures doctors, complementary practitioners and therapists on how to integrate complementary medicine on a day-to-day basis. His areas of expertise include infertility, cardiovascular risk, irritable bowel syndrome, parasites, heavy metal detoxification, chronic fatigue, fibromyalgia, diabetes and hypoglycemia. Dr. Stossier has over 20 years of voluntary service with the Austrian Medical Association and has served as President of both the International Medical Society for Applied Kinesiology and the Platform Orthomolecular Medicine.
If you are ready to start your wellness journey
call our wellness advisors at 020 7843 3597 or
enquire here
.
Latest by Dr. Harald Stossier - VIVAMAYR