Alex Glasscock - The Ranch Italy
Wellness Expert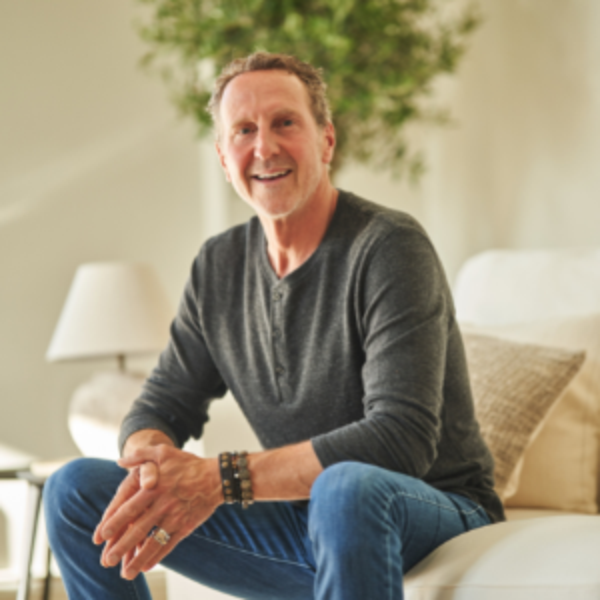 Alex Glasscock is the co-founder and CEO of award-winning The Ranch Malibu and also the newly opened The Ranch Italy.
1. What inspired you to create The Ranch Malibu?
My wife, Sue, and I started The Ranch together in 2010 because we wanted to help others change their lives. Our combined passion in health, wellness, nature and design led to the start of The Ranch to offer a destination for people to get healthy, reset their minds and bodies and return to nature in an "off the grid" setting.
2. What is the basic philosophy of The Ranch Malibu?
The Ranch's basic philosophy is to improve the quality of one's life by improving their health and wellbeing. With the guiding principles of endurance, nutrition and wellness in nature, our results-oriented, wellness programmes are designed to recalibrate the mind and body through an intense fitness regimen paired with a highly structured, plant-based nutritional diet. The Ranch programme and staff are dedicated to creating a safe, secure and sacred place to allow for personal awareness and life transformation: physically, mentally, and spiritually. We believe that health is the ultimate luxury.
3. What makes you different from other wellness retreats?
There's nothing quite like our no-options, results-oriented experience. Our guests participate in an active, immersive, and transformative programme together as an intimate group of up to 25 guests. Because we have removed all decision making during their time with us, guests are able to calm their minds and focus on their health. They leave with transformational results and a greater sense of self, feeling rested rejuvenated and inspired to make profound and lasting changes to their health.
4. What inspired you to create The Ranch Italy? How is it different to the original Ranch in Malibu?
The Ranch was long overdue in expanding to another special location and our guests have been eager for new locations. Italy is a very special country. The culture, as we know, values balanced living filled with time in nature and slow and joyful eating. There is an abundance of organically grown produce and the Italian flavor profiles are delectable. The geography in the Lazio region of Italy is filled with breathtaking Apennine mountains and valley views, running streams, glistening lakes and small welcoming ancient villages. We also love the attentiveness and kindness that Italian's exhibit toward their guests along their detailed and caring focus toward five-star hospitality.

This new destination embodies our values and sensibilities. Palazzo Fiuggi is an extraordinary private sanctuary with world class fitness and spa amenities.
5. Who will most benefit from a stay at The Ranch Italy?
Guests trust The Ranch to provide a memorable experience with changes to both their physical and mental health including weight loss, increased mental clarity and energy, and detoxifying in an active, healthy, and sustainable way.

Anyone looking for tangible results can benefit from The Ranch Italy experience. Our programme meets guests where they are on their path towards balanced and healthy living. Because everything is meant to be done at one's own pace, a Ranch stay will challenge everyone from advanced athletes to those in need of a kickstart on their journey towards better health.

The Ranch Italy is also an ideal option for those looking to gain a more comprehensive picture of their overall health through diagnostic testing and medical insight.
6. What are the benefits, short-term and long-term, of a stay?
Guests routinely lose 3%-6% of their body weight, along with substantial inches of fat loss and muscle gain. Improvements in cholesterol levels, immunity and mental clarity are also seen. With the added benefit of diagnostic testing and a medical consultation guests gain a clearer picture of their overall health and ways in which to optimise vitality. Upon completion of the programme, guests leave transformed and informed, experiencing physical and mental changes, logging over 60 miles of hiking, losing weight and inches, emanating a vibrant, healthy glow and regaining clarity and peace of mind. Lasting nutritional and fitness guidance from The Ranch experts continues after departure to support guests in sustaining these results.
7. When is the best time to go to The Ranch Italy?
The Ranch Italy is offered 52 weeks a year. The climate in the Lazio region is conducive to hours of outdoor hiking and activities year round. Hikes are done each morning from 8AM -12PM. For those attending in the summer months, shaded and covered paths will be used to ensure guests are not exposed directly to hot sunlight. Additionally, afternoon classes are held indoors, as The Ranch has a private space in the Palazzo for both fitness classes and dining.
8. Is there a minimum stay at The Ranch Italy?
The Ranch Italy requires a minimum of a 7-night stay. Programmes begin and end on Sundays. As in Malibu, we are seeing many guests opt for multi-week stays to enhance their results.
9. Will you be providing support after your guests stay?
During their stay we offer informal, elective educational talks on the principles of healthy and balanced living, including nutrition lectures and conversations around re-entry. Guests also depart with the recipes they enjoyed during their stay so that they can make their own plant-based meals at home. Lasting nutritional and fitness guidance from The Ranch experts continue after departure to ensure guests sustain the benefits of their stay.

Guests can also opt for a more personalised approach pre or post stay with one of our at-home functional health programmes. The Ranch Integrative Health Plan and The Ranch 360 are led by Functional Nutritionist and Holistic Health Practitioner, Bridgette Becker and take a complete and results-driven approach to health and healing. Programmes foster those practices and promote physical and mental wellbeing while uncovering and addressing the root causes of health concerns, rather than simply treating symptoms.


If this interview has got you interested in starting your wellness journey at The Ranch Italy
call our wellness advisors at 020 7843 3597 or
enquire here
.