Spirited Away at Vana: Conde Nast Traveller Spa Guide
04/02/2016, Conde Nast Traveller Spa Guide 2016
---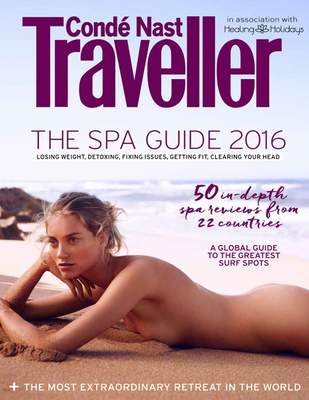 Spa expert Daisy Finer spills the details of her stay at Vana in India in the Conde Nast Traveller 2016 Spa Guide. Download the full article to follow Daisy's journey to clarity in her comprehensive review.
www.cntraveller.com
---
"Healing Holidays were good at finding me the best price for the particular holiday that I had chosen.

Things that they could have done better:
- I was informed that alcoholic drinks were (unless imported) included in the price. This did not turn out to be true. Alcoholic drinks (whether imported or local) cost extra at the resort.
- My flights had to be rescheduled for reasons outside of the control of Healing Holidays. I was not initially given the reasons for the change, so had to ask for this. It would be better, whenever there is a change to the flights, if a reason for the change were found and communicated upfront."